Theme
Caring for people who care for people
The last few years have been extremely challenging for healthcare organizations and their workforce. It's crucial that we nurture and care for our teams to ensure that the best care is provided to all Canadians.
Caring for people who care for people will be the theme of 2023 Canada West Health Leaders Conference. This year's conference will focus on leadership strategies to offer a sustainable, safe, and healthy work environment that fosters a caring culture. Using the LEADS Framework domains Lead self and Engage others, we will address key issues such as self care, collective leadership, and collective reflection as tools to optimize leadership skills, emotional intelligence, effectiveness, and productivity within yourself and your teams.
Self-care
Self-care has become a buzzword these days, which has increased awareness of how essential it is to practice. However, even though leaders in organizations may recognize it as important, self-care is not always treated with the priority it deserves. Finding a balance for self-care is often difficult for leaders, as they are tasked with ensuring that their staff have what they need to thrive they often neglect themselves. They encourage staff to take time off to care for themselves and their families yet may struggle to take their own advice. Self-care is just as important for leaders and tending to one's own needs is an important part of ensuring the success of the team.
Collective leadership
In collective leadership, a group of people with diverse skills and experience come together to work toward goals that they develop jointly. As compared to traditional leadership, in which one person makes key decisions after consulting with others, in collective leadership, the group empowers the person or people with the most relevant expertise to tackle problems and implement solutions. When needed, the group engages in consensus building or conflict resolution to reach decisions and resolve any disputes that arise.
Collective reflection
Reflection is an approach that taps into experiential knowledge "to enable professional and personal development while reinforcing continuous learning". Research in the healthcare industry shows that team-based reflection is an effective way to affect quality improvement and change.
The Canada West Health Leaders Conference will explore:
How to develop collective leadership strategies that embraces critical reflection, inclusivity, and care to provide a framework for shared commitment towards the success of your organization.
How to use individual and team reflection to develop leadership skills to build trust and boost transparency and team spirit.
How to create an environment of honest and open communication where employees feel respected, valued, and have a purpose to attract and retain top notch talent.
What self care strategies can improve your performance as a leader and your resilience.
How to strengthen your connections to improve your network and collaboration opportunities for healthcare improvements.
References
Conference Objectives
Create an environment where health leaders get hands on practical learning to apply in their organizations and further their careers and personal growth;
Offer interactive, unique and innovative learning experiences;
Offer mentorship opportunities and create an environment that promotes open dialogue and making connections with fellow health leaders;
Facilitate the exchange of ideas and collaborations on issues of common interest and innovative approaches to address health leadership challenges; and
Address and debate the health leadership challenges surrounding justice, equity, diversity, and inclusion.
Expected Outcomes
Conference participants will:
Build strong networks as well as an improved sense of community and support from other leaders facing similar challenges;
Exchange knowledge on leading practices, tools, and ideas that can be implemented into their work settings;
Identify champions of healthcare innovations that will influence improvements in the areas of justice, equity, diversity, and inclusion; and
Engage with other leaders to explore traits of effective and innovative leadership to foster efficient solutions to manage today's complex times.
Identify champions of healthcare innovations that will influence improvements in the areas of justice, equity, diversity, inclusion, indigenous health, and green healthcare; and
Engage with other leaders to explore traits of effective and innovative leadership to foster efficient solutions to manage today's complex times.
Registration
| | |
| --- | --- |
| Rate | Fee |
| Early Bird (Member) |  $635.00 + tax |
| Early Bird (Non-Member) |  $755.00 + tax |
| Regular (Member) |  $805.00 + tax |
| Regular (Non-Member) |  $925.00 + tax |
| Speaker |  $450.00 + tax |
| Student |  $420.00 + tax |
| Patient |  $380.00 + tax |
Early bird deadline: September 15, 2023
Registration deadline: October 20, 2023
Program-at-a-glance
Tuesday, October 24, 2023
| | |
| --- | --- |
| 12:00 – 14:30 | Study Tours: The Summit at Quadra Village |
| 12:00 – 14:30 | Presentation and discussion: Supervised consumption in the context of increasing crisis due to toxic drug supply |
| 15:30 – 17:30 | Study Tour: Centre for Interprofessional Clinical Simulation Learning |
Wednesday, October 25, 2023
| | |
| --- | --- |
| 08:15 - 09:00 |  Welcome and opening ceremonies |
| 09:00 - 10:00 |  Plenary - Mental health through dynamic events: Best practices for your own, your team's and your organization's mental health |
| 10:00 - 10:45 |  Networking Break |
| 10:45 - 12:15 | Concurrent Sessions |
| 12:15 - 13:30 |  Networking Luncheon |
| 13:30 - 15:00 | Concurrent Sessions |
| 15:00 - 15:45 |  Networking Break |
| 15:45 - 17:00 |  Plenary - Retention in action – Towards safety and quality |
| 17:00 - 18:30 |  Reception |
Thursday, October 26, 2023
| | |
| --- | --- |
| 09:00 - 09:15 | Welcome and opening ceremonies |
| 09:15 - 09:45 |  Plenary - Three reasons why care is not enough to support health leaders |
| 09:45 - 10:30 |  Networking Break |
| 10:30 - 12:00 |  Concurrent Sessions |
| 12:00 - 13:30 |  Networking Luncheon |
| 13:30 - 14:45 |  Plenary - CARING IS EVERYTHING™️: Getting to the heart of leadership in health care |
| 14:45 - 15:00 |  Closing ceremonies |
* Program is subject to change without notice
Plenary Sessions
Mental health through dynamic events: Best practices for your own, your team's and your organization's mental health
In an era of transformational change, professionals and workplace culture are impacted in multiple ways. Some impacts are an acceleration of pre-existing trends, and some are new. But one thing is clear – many of these changes are far-reaching.
In this presentation, Dr. Pelletier brings together her clinical work as a practicing work psychologist with current research to challenge your assumptions and help you understand the actions you can take to bring your best and support individuals, teams and the organization.
More importantly, she highlights how you can manage these changes and turn them into an advantage. By approaching this moment in time with curiosity, agility and renewed energy and purpose, we can not only adapt to change, we can thrive.
Understand the links between your mindset, resilience and mental health.
Distinguish what factors contribute to mental agility and health, as well as to fatigue and burnout.
Reconstruct your strategic plan for the power of resilience based on strategies that work.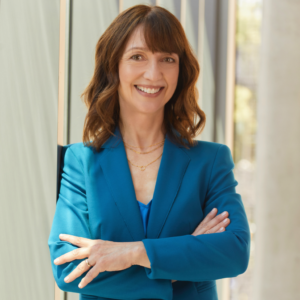 Dr. Marie-Hélène Pelletier – Leadership Resilience and Burnout Psychologist
Dr. Marie-Hélène Pelletier is an award-winning workplace mental health expert, psychologist, advisor and speaker. Fluently bilingual in English and French, she's one of only a handful of work psychologists holding both a PHD and MBA.
Marie-Hélène brings a signature mix of business and clinical expertise to the groups she works with. She translates psychology research (about health, resiliency, and overcoming challenges) into strategies professionals, business leaders and their teams need to thrive.
Provides expertise for boosting performance. Marie-Hélène shares what psychologists know but other professionals and business people may not. She has a robust understanding of the intersection between business success and strong workplace mental health. She led workplace mental health strategy in senior leadership roles at several companies, including Sun Life, one of the world's leading financial institutions.
Builds leadership and organizational resilience. Through her speaking engagements and workshops, Marie-Hélène provides business leaders with concrete steps to prevent fatigue and burnout – and gain energy, even in tough times. She can help your leaders and their team members shift perspectives and regain and retain their passion.
Helps your organization manage change. Marie-Hélène provides business leaders and their team members with the psychological tools needed to adapt to, and embrace, transformational change. She equips them to respond quickly, make good decisions, and maintain stamina for ongoing productivity.
Combines style with substance. Marie-Hélène is a dynamic speaker and workshop facilitator. She has an engaging style, exhilarating energy, and a warm sense of humour. With this relatable approach, she brings the latest research and proven best practices to her talks, inspiring participants to take action and get results.
In her presentations and workshops, Dr. Pelletier draws from what clients call a "clear mastery of the subject matter." She speaks with authority to engage and inspire participants with passion, knowledge, expertise, and joy. And she shares this expertise in many ways, from keynote speeches, to panel moderator roles, to more informal fireside chats.
Over the course of her career, she has participated on the boards of the Canadian Psychological Association and the International Association of Applied Psychology. She has also been an active member of the Global Clinical Practice Network of the World Health Organization, a role that she continues to this day.
She's been featured in publications like Forbes and Thrive Global and her work has been published in academic journals such as Behaviour Research and Therapy, Journal of Anxiety Disorders, and Organizational Dynamics. Marie-Hélène is currently working on a new book to redefine and guide new strategies for resilience and mental health in workplaces.
She has won numerous academic and industry awards, being described as a top industry leader with "credentials that make her uniquely suited to help guide the continued evolution of psychological health in the workplace".
Retention in action – Towards safety and quality
Innovative and impactful health workforce retention initiatives are underway across Canada. It is essential that action occurs to support both the workforce and patients for safe and high quality of care. Healthcare Excellence Canada has found and continues to seek, and promote, these innovative leaders and innovations.
This session will support leaders by sharing insights and strategies to inspire further action and innovation. Healthcare Excellence Canada will also share learnings and resources from its joint work with the Canadian Institute for Health Information, and HEC's Health Workforce Innovation Challenge.
Speakers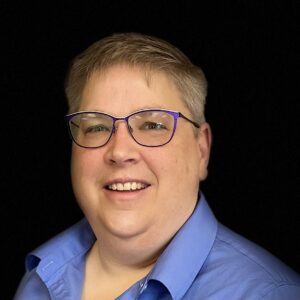 Brenda Badiuk – Vice President, Health Solutions
Brenda Badiuk is passionate about leadership, in particular the importance of leading self as foundational in leading others. Brenda describes herself as a servant leader who focuses on the needs of her team so that they can focus on the needs of the organization. Brenda values and actions the philosophy of 'leader as coach' and works to support leaders to grow their teams to feel safe, significant, and situated through planned and unplanned change events. Brenda believes that forming healthy relationships and having quality conversations are key pillars in building and sustaining trust, efficiently bringing clarity to sometimes chaotic situations, and activating the true potential in teams.
Brenda has more than 35 years of experience in the healthcare sector. Prior to her appointment as the Vice President of Health Solutions at Brivia Consulting, Brenda was the President & COO of Seven Oaks Hospital. Brenda also held senior leadership positions at St. Boniface Hospital and the Health Sciences Centre Winnipeg.
Brenda holds a Master of Arts in Leadership (Health) from Royal Roads University as well as ICD.D certification.
Jason Klainchar – Chief Operating Officer, Churchill Health Centre
Biographie to come.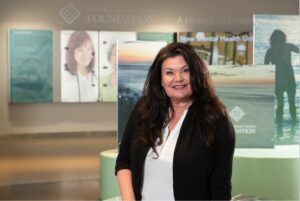 Melanie MacKinnon – Executive Director; Ongomiizwin Health Services
Ms. MacKinnon is a nationally recognized Indigenous nurse leader (Bachelor of Nursing/96), published author and sought after national/international speaker on cultural safety, recruitment and retention best practices, and organizational design.
She is a proud member of Misipawistik Cree Nation (Grand Rapids) with paternal roots in Pimicikamak Cree Nation (Cross Lake) and she grew up in Wabowden, Manitoba. Throughout her career, she has served in many distinct roles within the health sector.
She is currently the Head and Executive Director, Indigenous Institute of Health and Healing (Ongomiizwin), Rady Faculty of Health Sciences, University of Manitoba. As a healthcare executive and advocate, her work has informed regional and national policy shifts and generated new program mandates that look to improve and protect the health and well-being of the communities she serves.
Prior to joining the University of Manitoba, Ms. Mackinnon owned and operated Medicine Creek Solutions, a national healthcare consulting practice. Through her business and clinical operations acumen, she has generated more than ½ a Billion dollars for innovative health services, programs, and capital projects with First Nation, Metis, and Inuit beneficiaries.
During the Covid-19 Pandemic, the Assembly of Manitoba Chiefs appointed Ms. Mackinnon their regional health lead and through her co-leadership with multiple First Nation and mainstream health organizations, they created a crisis response the rest of the country learned from and reflected as per their unique circumstances. In that time, Ms. Mackinnon worked directly with members from the Royal Canadian Armed Forcesin the testing and community outbreak response as well as the vaccine roll-out, of which Manitoba First Nations had the highest vaccine uptake in the country. This work has been publicly honoured by the Manitoba Chiefs in Assembly in 2023.
Other notable recognitions for excellence in service include; National Indspire Award - Health recipient (2022), WXN Most Powerful - Top 100 Women in Canada (2021), the Circle of Excellence Award, First Nations and Inuit Health Branch (Manitoba Region), Indigenous Services Canada (2021), the Co-Game Star National Hockey League (NHL) Healthcare Heroes Award (Winnipeg Jets - 2021), the co- recipient of the Dr. and Mrs. Ralph Campbell Outreach Award (2021 -The university's premier award in recognition of outstanding outreach activities by a member of the university), and the recipient of the Frontier School Division Life-Time Achievement Award (2021).
Moderator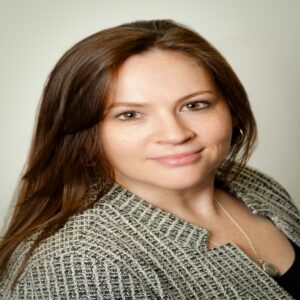 Colleen Ferris – Director of Innovations and Strategic Development, Healthcare Excellence Canada
Colleen is passionate about making a difference in the healthcare system. She is currently the Director of Innovations and Strategic Development at Healthcare Excellence Canada (HEC). Colleen has practiced nursing clinically in addition to working in health program administration and policy environments over the past 15 plus years with different organizations including the Association of Faculties of Medicine of Canada, the Canadian Nurses Association, and the Canadian Institutes of Health Research (CIHR). Prior to joining HEC, she held several senior level positions at CIHR including team lead of the Strategy for Patient Oriented Research at its inception and Director General of Governance. Colleen's clinical, academic and real-world policy experience drives her ability to bring about innovative and integrated changes in complex environments.  Colleen holds a Master of Health Studies and Bachelor of Science in Nursing.
Three reasons why care is not enough to support health leaders… and what to do about it
Caring for health care leaders requires empathy and compassion, but these are not enough. Without effective leadership training, support, and integration organization-wide, leaders cannot optimize the remarkable opportunities to create systems transformation that are before us, as well as to embrace new technologies and innovations.
In this interactive and engaging presentation, we will share the most recent findings of the College's ongoing research on:
- Priority issues facing health care leaders – what's keeping you up at night?
- Developing leaders and retaining key talent: the evidence for what works best, and
- Strategies to deepen full-system, and across-organizations leadership integration.
Those attending will leave encouraged and inspired by a renewed appreciation of the central role that healthcare leaders need to play to transform healthcare in Canada and equipped with evidence-informed next steps to achieve that transformation through distributed leadership and collaboration.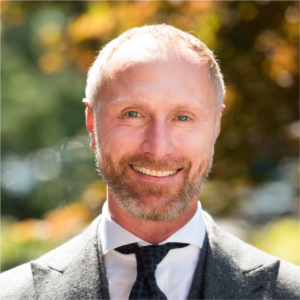 Dr. Jaason Geerts – Director, Research and Leadership Development, Canadian College of Health Leaders | Honorary Visiting Fellow, The Bayes Business School, University of London (UK)
Dr. Jaason Geerts is the Director of Research and Leadership Development at the Canadian College of Health Leaders (CCHL) and a former Honorary Visiting Fellow at The Bayes Business School, University of London in the UK.
Jaason completed his PhD at the University of Cambridge on leadership for professionals after a teaching degree and two Master's at the University of Toronto and Cambridge respectively.
In addition to a recent TEDx Talk and having contributed to a recently published business book, Credible: the power of expert leaders, his work has been featured in international peer-reviewed journals, the Globe and Mail, CBC national news, CTV news, and local radio, as well as globally through the International Hospital Federation and British Medical Journal journals.
The model of leadership in a crisis that Jaason created is the theoretical foundation for a recent successful CIHR research grant valued at $450,000 and he participated as an invited advisor for a World Health Organization symposium on health system recovery.
Jaason is also a program director and instructor at the Telfer School of Management (University of Ottawa) and the Schulich School of Business (York University, Toronto).
Jaason is also a qualified teacher and was nominated for the Toronto Star's Teacher of the Year.
CARING IS EVERYTHING™️: Getting to the heart of leadership in health care

The COVID-19 pandemic exposed long-standing structural and systemic challenges in health care, resulting in record levels of stress, burnout, and turnover among physicians, nurses, and personal support workers. For some, it takes courage to leave health care. And for those who have the courage to stay, we must remember to focus on what we can create as we move forward together: caring cultures.
Be inspired with a shared recognition and commitment to create cultures of retention and well-being - through the power of caring.
Understand the balance required between self-care and caring for each other – and how to ensure that we live a more integrated, sustainable life within our leadership.
Leave with inspired confidence and practical tools for creating caring cultures in the ever-demanding health care world.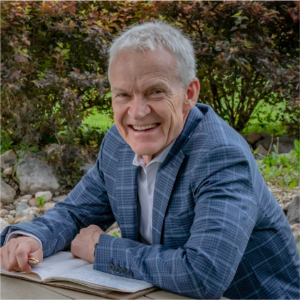 David Irvine – The Authentic Leader's Navigator
David Irvine is a world-renowned speaker, author, and trusted leadership advisor.
With more than forty years of experience as a family therapist, workshop facilitator, lecturer, and adviser to executives, David has dedicated his life to helping leaders – at all levels of organizations and in all walks of life – bring their best selves to whatever they do. With advanced degrees in human development, science, and social work, David takes a unique approach to leadership development that helps leaders amplify their impact by discovering and deepening their authentic presence.
Thousands of people attend David's leadership development programs every year. His clients are from public, private, educational, not-for-profit, family business, and entrepreneurial sectors. He has presented to health care organizations across Canada and the US.
Together with his team, David has created the Authentic Leadership Academy, a one-of-a-kind program that creates community and helps leaders achieve new levels of success by living integrated lives.
David is the bestselling author of seven books, with over 300,000 copies sold worldwide, and hosts the podcast The Other Everest.
He serves on board of the Wayfinders Wellness Society, an organization that provides a safe space for military and first responders suffering from PTSD.
As a former nationally ranked distance runner, David maintains an active lifestyle of yoga, boxing, and hiking. David lives with his wife in the foothills of the Rocky Mountains near Cochrane, Alberta. For more, visit www.davidirvine.com
Concurrent Sessions
1. Facilitators and barriers to addressing healthcare workers' psychological health and safety
Psychological health and safety in the workplace is integral to our capacity to be effective and feel significant. Those in healthcare face many challenges to being well at work, challenges that increased exponentially during the COVID-19 pandemic.
In this context, the Mental Health Commission of Canada, in collaboration with the Centre for Studies in Primary Care at Queen's University and HEC Montreal, undertook research to identify the facilitators and barriers to addressing two psychosocial factors (2 PSFs) for the health-care sector: (1) support for psychological self-care and (2) protection from moral distress.
Join us for a conversation with health leaders, including lived and living experience perspective, on the evidence-based recommendations to support the psychological health and safety of health-care workers. Participants will be able to describe the barriers and facilitators to address the 2 PSFs and how these align with LEADS Framework's Domains: Lead Self, Engage Others and Achieve Results. They will also be able to explain how to embed supports for these factors, which will ultimately influence the way that teams function and how individuals are affected. We need to acknowledge that health-care culture must shift so that it cares for those who care for us.
Speakers
Christopher Simon - Director, Physician Wellness and Medical Culture, Canadian Medical Association
Dr. Colleen Grady - Associate Professor and Research Manager, Department of Family Medicine, Queen's University
Nicholas Watters - Director, Access to Quart Mental Health Services, Mental Health Commission of Canada
Samuel Breau - Manager, Access to Quart Mental Health Services, Mental Health Commission of Canada
2. Measuring, understanding, addressing, and ameliorating the effects leading to workplace-based violence and code whites in healthcare
University Health Network, among other healthcare organizations across Canada and internationally, is contending with increasingly challenging workplace violence (WPV) behaviours that jeopardize care provision and the safety and morale of staff, physicians, patients, and family members.
This workshop provides a pragmatic framework to engage multi-level leadership for understanding, developing, and implementing data-driven solutions for WPV. We will engage the audience with polls, quizzes, and group discussions.
We will focus on methodologies to initiate and support ongoing coalitions for both short-term and long-term goals, to empower leadership within the organization and collaborations with larger organizations, including the Centre for Addiction and Mental Health, with the primary purpose of transparent dissemination of knowledge through shared initiatives and values. Furthermore, we aim to provide detailed self-reflections on leadership with practical examples of navigating barriers within healthcare organizations.
Our interdisciplinary team will discuss our multi-level approach involving 12 sub-projects to provide a comprehensive solution to WPV in healthcare settings. This includes a patient and family engagement subproject using the SEIPS model.
Our strategy for successfully creating cultural and organizational change at one of the largest teaching hospitals in the world can be beneficial to healthcare institutions striving to address this important global phenomenon.
Speakers
Rickinder Sethi - Lecturer and Staff Psychiatrist, University of Toronto
Brendan Lyver - Research Analyst, University Health Network
Trevor Hanagan - Interim Director of Security, University Health Network
Christian Schulz-Quach - Assisstant Professor and Staff Psychiatrist, University of Toronto
3. Call…to action: A practical approach to empower clinical care teams through building an Action Series
The need for a safe, supportive healthcare environment and clear communication is a priority for patients, clinicians, and leaders.  We took a novel approach to on-call communication challenges using quality improvement methodology. Through interdisciplinary group engagement, we identified drivers and change ideas actionable by clinical care teams and co-created a change package to measure and improve on-call effectiveness and experience, with a focus on team culture and psychological safety.
The resulting Action Series involves team-based learning through 5 modules of short videos and practical activities. It was co-created by 40 people from 21 work areas across the Island health region, engaging groups from both rural and urban settings. As a leader, this approach provides low-touch support for team members to reflect on their own values, engage with colleagues to promote a psychologically safe environment to address difficult issues, implement local change for improvement and promote distributive leadership skills.
We invite participants to embrace a quality improvement mindset and a leadership style that generates lasting, grassroots-level changes to develop an interdisciplinary coalition of engaged clinical care teams and improve psychological safety and local team culture and use a data-driven quality improvement based approach to enhance team effectiveness.
Speakers
Dr. Adele Harrison - Medical Director, Island Health
Jennie Aitken - Director, Island Health
Julia Porter - Physician Quality Improvement Coordinator - Island Health
4. Certified Health Executive (CHE) Bootcamp
Currently enrolled in the CHE Program? Or interested in pursuing your CHE? The CCHL national office is pleased to present this information session to provide an insight and guidance for those currently enrolled in the CHE program and for those looking to apply in the future. The session will offer an overview of the CHE program and application. A graduate of the program will share their experience and a CHE evaluator will communicate what they look for when reviewing the LEADS in Action Project and Candidate Self-Evaluation. There will be time for questions and answers during the session.
Speakers
Stephane Joannette - Manager, Professional Certifications and Strategic Alliances
Andrea D'Addario, CHE - Organizational Development and Leadership Consultant, NWT Health and Social Services
David Thompson, FCCHL - Senior Consultant, Ambient Consulting, Inc.
5. Lightning session
Finding Joy
CONCEPT: Joy in Work is a phrase used interchangeably with work–life balance, wellbeing, and often with fulfillment and pride in work. A leader who cannot connect their sense of self-fulfilment and joy in work unable to support others to find their purpose and joy.
LEARNING OBJECTIVES: Learn to self-identify connection to purpose and joy in daily work. Use this a basis to coach others to do the same.
ACTIVITIES, METHODS, INNOVATIONS: demonstrate my self assessment tool which uses journalling responses to specific questions and self ratings over time to assess my ability to connect my sense of self-fulfilment and joy in work and how this is the basis for being able to support others to do the same.
OUTCOMES, RESULTS: Through the use of this journalling and self-assessment a leader is better able to articulate their own connection to feeling a sense of purpose at work.
LEADERSHIP LESSONS LEARNED: Directly connecting joy in work to meaning and purpose shows a measured improvement in retention, sick time, and productivity.
SYSTEM CHANGE(S), CONCLUSION: Listen to your own voice and understand yourself better. Develop a personal feedback network. Practice clear, courageous communication.
Speaker
Carolyn Knox - Director, Ministry of Health
Promoting self-care for home and community care workers during the COVID-19 pandemic
Participants will:
Learn the internal strategies used to engage staff in self-care during a global emergency
Gain an understanding of external collaborations that were used to support employee wellness
The COVID-19 pandemic shone a light on self-care challenges for those who care. Wellness is a significant focus of our 'People Everything' approach. During the pandemic, we realized our approach to wellness did not address unique needs of remote workforce.  We pivoted, redesigning our wellness program for flexibility and equitable access.
Examples of initiatives, resulting in positive feedback include:
Virtual meditation sessions, accessible from laptops or mobile devices
Virtual town halls and fireside chats with executives
Wellness Wednesday's (webinars and tips)
Remote challenges for physical fitness
Development of a mobile-accessible wellness portal, housing a plethora of self-care resources
A financial institution collaboration to pilot a financial wellness program
Outcomes
The results of our recent employee engagement survey demonstrated our highest engagement score to date, achieving status as a Great Place to Work® CertifiedTM organization.
Continuous Improvement
As we progress along our journey to a healthy, happy workforce, we will continue to collaborate closely with our Employee Experience team, including optimizing our approach to address diversity, equity, and inclusion.
Speaker
Jillian Brooke - Senior Director, Occupations Health, Safety, Wellness & Integration - SE Health
Building a caring work environment by promoting attendance, wellness, and engagement
In this session leaders will learn an effective strategy to create a caring work environment by promoting attendance, wellness and engagement (AWE). This Lightning Presentation will encourage leaders to reflect on their relationships with employees and identify how they can lead healthier, more caring organizations. Drawing on a case study from the Louis Brier Home and Hospital, the presentation will demonstrate how AWE promotion improved workplace attendance, enhance wellbeing, and lead an organization to become an "Employer of Choice."
In addition to a slideshow, the presentation will leverage Google Jamboard for participants to confidentially and collaboratively share reflections on specific leadership behaviours that promote AWE.
Outcomes include gaining a better understanding of behaviours that promote AWE. Results include increased employee satisfaction and the accomplishment of organizational goals.
LEADS leadership lessons include the importance of professionalism to improve an organization's workplace culture as well as modifying leadership approaches to more effectively meet the needs of others. Under Engages Others, lessons include how to create a healthier organization through effective communication and timely recognition.
The presentation offers a business case for system change through AWE promotion in healthcare organizations and will inspire leaders to build a culture of care through AWE.
Speaker
Loren Tisdelle - Director, Human Resources, Louis Brier Home and Hospital
Micro changes for macro results: Altering goal setting to maximize leadership potential in an ever-changing healthcare landscape
Objective: My presentation shows a new way in which health leaders can engage, lead and overcome barriers to empower those around them.
Method: MICRO goal setting.
M: Manageable: Can the goal set be achieved under the current constraints?
I: Identifiable: Is the goal identifiable as a realistic priority and within the responsibility and scope of the practitioner?
C: Collaborative: Can the goal involve the multi disciplinary team and family to achieve. Working together to achieve the common goal, can work to bring the team closer and improve the holistic experience.
R: Relevant, Realistic, and Repeatable: Does the goal fall within the relevant scope of the individual? Can it be achieved? Once the goal is achieved can it be repeated to ensure continued proficiency?
O: Ongoing reflection/Re-evaluation: Once the goal is reached what was learned, what can be improved and what can be tracked to ensure continued positive progression?
Outcome:
Revaluation of those who have used MICRO goal setting, showed a decrease in anxiety, better time management and increased understanding of priorities.
Leadership lesson learned:
Empowering others empowers us all.
Systems Change/Conclusion:
By empowering others to reach new heights, Leaders of today can help develop the leaders of tomorrow
Speaker
Kent Soltys - Clinical Nurse Educator
Hope for the best, prepare for the worst: Emergency self-care seminar
Self-care can be a challenge for leaders to master, particularly for those leading within healthcare organizations, and especially after the extremely challenging last few years. As a part of self-care, planning for the very real possibility of an emergency can help us navigate difficult times. The Emergency Self-Care Worksheet is a practical tool that can be used when we're experiencing immense or unexpected stress.
Presenters will provide an overview of signs of burn-out, potential self-care emergency situations, and how to share the worksheet with staff to support their self-care. Presenters will facilitate attendees participating in completing their own Emergency Self-Care Worksheets, with the opportunity for attendees to reflect on the experience following a Q&A. By the end of this presentation, attendees will be able to: Understand and identify signs of burn-out; Become familiar with practical tools and methods for emergency self-care; Develop a self-care plan; and Share self-care tools and strategies with staff. Building out further utility and impact from this seminar, after attendees share with their staff, staff will also be empowered to share this tool with their clients and patients.
Speakers
 Kendelle LaBella - Project Manager, WoodGreen Community Services
6. Mentorship programs: An opportunity nourish both mentor and mentee
The CCHL Vancouver Island Chapter Mentorship Program was developed based on the LEADS in a Caring Environment Framework (LEADS).  This program runs annually from September to June, and matches volunteer mentors with mentees interested in growing their leadership. A comprehensive learning curriculum provides a suggested path for the dyads to discuss and engage with the LEADS domains. Reading resources and discussion questions support the dyads to have meaningful dialogue and reflect together in a way that reinforces continuous learning for both partners.
The pandemic forced the Chapter to think outside the box and offer the program virtually, allowing the program's reach to be expanded across Vancouver Island. As a result, over 100 participants joined the program. Sponsorship from Island Health has allowed for engaging speakers at the events that occur throughout the program.
This panel will include a Chapter representative and a current mentor/mentee dyad. Panelists will share the transformative impact that participation in the program has had on their own competencies to lead self and engage others. Panelists will also reflect on how engaging in a mentor/mentee relationship can be an act of self care. Attendees will be inspired to incorporate the LEADS framework into their own formal and informal mentorship relationships.
Speakers
Emily Pridham - Director, Capacity Development, Island Health
Dawn Waterhouse, CHE - Research Business Manager, Island Health
Kris Nielsen - Executive Director, Workforce Strategy, Island Health
Lindsay Brookes - Manager, Contracts and Performance, Long-term Care, Island Health
7. Work smarter, not harder: Addressing moral injury by building on assets
Learning objectives:
Caring for the health of others comes with occupational mental health risks like moral injury. This workshop will build an understanding moral injury in healthcare and offer tools to address it. Learners will:
Understand moral injury and the continuum of moral stressors within healthcare
Understand actions to address moral injury at individual, team and organizational levels
Apply tools to strengthen prevention and early intervention
Activities, methods and innovations:
Concepts will be explained didactically, and reinforced through self-reflection and group polling. Participants will apply tools and enhance leadership connections through group exercises.
Outcomes:
Learners will have access to a public toolkit designed with and for healthcare leaders to address moral injury in their organizations, gain support for their leadership as they navigate moral stressors, and build their network.
Leadership lessons learned:
Leaders are not alone in their efforts to address moral injury and create environments conducive to employee well-being and post-traumatic growth. Asset mapping can support leaders to understand what's already in place organizationally that can be leveraged to address moral injury.
Conclusion:
While moral and ethical challenges can't be designed out of the work in healthcare, preventative and early intervention structures can provide universal support to all staff. Mobilizing knowledge across organizations could lead to system improvements.
Speakers
MaryAnn Notarianni - Deputy CEO & Executive Vice President, Knowledge Mobilization, Atlas Institute for Veterans and Families
Tara McFadden - Director, Implementation, Atlas Institute for Veterans and Families
8. Campfire session – Engage others
Planting the seeds of engagement, innovation, and organizational learning: A northern tale of quality improvement                                                                                                
Understand how the Evidence-Based Practice for Improving Quality (EPIQ) training maps on to the LEADS Framework and fosters meaningful cross-level engagement and coalitions for innovative transformation in health and social services (HSS) divisions.
Learn how to leverage employee engagement feedback to inform creative learning and development opportunities in HSS innovation.
Learn about EPIQ training implementaiton and how it fosters frontline innovation, quality care, and the development of safe shared-learning environments.
Method: EPIQ training was used strategically to establish quality improvement training, innovation, and best practice sharing across three remote health authorities in the NWT.
Activities: A collaborative partnership between the NWT Health System and the University of Alberta whereby 6 HSS cohorts completed EPIQ training. In total, 65 health leaders spanning frontline to executive leadership completed the training, producing 6 system facilitators,  10 health projects and established QI sustainability system-wide.
Outcomes: Results indicate robust frontline engagement, team building, networking, and the creation of cross-department learning teams utilizing best practices in patient care.  Participants report improved morale and passion in their work as active agents of change.
Conclusion: EPIQ is a low-barrier, transformative approach to developing LEADS capabilities, whilst enhancing quality care, improving service provider morale, and fostering sustainable organizational change.
Leadership lessons/transformation:  An unexpected culture shift emerged that triggered a reorganization of the Quality Risk Division to include Quality Improvement.
Speakers
Andrea D'Addario - Organizational Development and Leadership Consultant NTHSSA
Jordan Bassett - Quality Improvement Coordinator Hay River Health and Social Services Authority
Nothing about us, without us: Co-designing with caregivers
When creating supportive resources for caregivers, it is crucial to involve experienced caregivers in the development process to ensure the resources are effective and relevant. Beyond organizational stakeholders, community stakeholder connections should also be strengthened and leveraged to improve network and collaboration opportunities for healthcare improvements.
Presenters will discuss their strategies for cultivating a diverse Caregiver Advisory Group (CAG), their collaborative planning process, and project execution of the initiatives co-designed with the East Toronto Health Partner's CAG. We will also discuss challenges encountered, considerations for developing caregiver advisory groups, and in addition to co-design, other meaningful and empowering methods to engage caregivers.
Following a Q&A, presenters will facilitate a group activity wherein participants connect, brainstorm to identify co-design opportunities at their organization, and draft an outline of how to use lessons learned to inform new efforts and update their programming.
By the end of this presentation, participants will be able to: Describe the knowledge translation process used to create a bridge between system issue and the solution(s) to address it; Identify methods to successfully co-design and strengthen partnership with caregivers; and Develop strategies to support a meaningful, sustainable partnership with caregivers.
Speakers
Nena Pendevska - Project Manager, OHT Initiatives, ETHP Engagement, WoodGreen Community Services
Kendelle LaBella - Project Manager, WoodGreen Community Services
Uzma Irfan - Caregiver, ETHP Caregiver Advisory Group
9. Global connectivity: Leadership perspectives on equity, inclusion, and social justice
Over the past two years I, as CEO of LEADS Global have been working with health leadership individuals and organizations from multiple countries. Our many conversations have reflected common challenges during and post-COVID. Not just in Canada, but world-wide, health leadership has been forced to respond to heightened concerns about equity, inclusion, and social justice, both in the treatment of citizens during the pandemic, but also within health organizations dedicated to serving societal needs. Issues faced in Canada, such as violence in the workplace, difficulty in responding to the health needs by marginalized populations, and growing discrimination of various minority groups have also emerged in many international jurisdictions. In this session the presenter will share perspectives from representatives of health systems in select countries (e.g., UK, India, USA, Israel, Denmark, Aruba and the Netherlands, South Africa, Chile). Perspectives from different health leaders will describe those situations and the responses employed to address them. In many instances, that response has required major self-reflection and behavioural self-correction, i.e., an attitude change to the practice of leadership, that is significant, and in some cases, profound.
After hearing these stories, session participants will engage in a dialogue amongst themselves about the similarity of those experiences with their own. It is intended that seeing such issues in a global context will help individuals dealing with those issues here at home can respond with a greater sense of calm and personal resilience.
Speaker
Graham Dickson - Professor Emeritus, Royal Roads University and CEO, LEADS Global
10. Coaches' Corner
Take your leadership to the next level. Come and speak with leaders from across Canada in a one-on-one setting. Hear personal leadership stories, ask questions and gain valuable advice. Leaders of health regions, hospitals, private sector and community organizations, from coast to coast, will be available to provide armchair coaching in relaxed surroundings. This session is ideal for emerging or mid-career leaders looking for advice and feedback from some of Canada's most respected health leaders.
More information will be shared shortly.
Sponsored by: Roche
11. Wellness through safety: Leading a thriving workforce through physical, psychological, cultural safety
Time and again, providers are asked to go the extra mile – to maintain quality of care and bear the brunt of patient frustration in a grossly understaffed and under-resourced health system. But health workers are human, and their commitment often comes at the cost of their own safety and well-being.
Results from the CMA's 2021 National Physician Health Survey (NPHS), a study of more than 4,000 physicians and medical learners, showed high rates of burnout (53%), depression (48%) and low professional fulfillment (79%). And eight in 10 respondents reported experiences of intimidation, bullying or harassment in their workplace or training environment.
The health of Canadians depends on a thriving health workforce whose safety and wellbeing is prioritized, and leaders play a crucial role in protecting healthcare worker wellness by establishing and supporting physical, psychological and cultural safety.
In this session, we will:
• Explore the relationship and interconnectedness of physical, psychological and cultural safety and the challenges experienced by healthcare providers;
• Discuss approaches for creating safer work and learning environments and the role of healthcare leaders play;
• Seek your input in the future direction and vision for creating a thriving health workforce through promoting provider wellness, health-system performance and quality of care.
Speakers
Christopher Simon, PhD. - Director, Physician Wellness and Medical Culture, Canadian Medical Association
Lauren Walters - Strategic Advisor, Physician Wellness and Medical Culture, Canadian Medical Association
12. Designing for a caring culture
A sustainable, safe and healthy work environment – one that fosters a caring culture – must be anchored in the design of the environment itself.
Sue Owen and Jeanette Edwards were engaged by architecture firm ft3 to host stakeholder engagement in support of the design of the new Portage la Prairie Hospital. Their work – listening to and learning from patients and residents – took them more deeply into the Portage la Prairie Community and included site visits to First Nations Reserves.
Learning Objectives & Leadership Lessons Learned
This 90-minute workshop is aimed at:
Sharing lessons learned from the design of the new Portage la Prairie Hospital, including:

identifying key patient types, how these types experience the hospital and the impact this has on patient outcomes
how collaboration with Indigenous Leaders was designed to promote better facility design and ultimately better patient outcomes

Coaching on the tools and techniques, including patient personas used to identify patient types in a manner that improves health outcomes
Outcomes
Enhanced understanding on how facility design impacts patient outcomes
Tools and techniques used to stratify patient types
Novel approaches to stakeholder engagement in support of facility design
Speakers
Sue Owen - CEO, Impreza Consulting
Jeanette Edwards - Retired (former Lead for Indigenous Services, Shared Health Manitoba)
13. Campfire sessions – Lead self
Reviving an exhausted brain: A leads-self journey of depletion, discovery, and recovery
Sixteen months into the pandemic, the previously unimaginable happened to me. I went on medical leave for "burn out". Several days in, feeling disconnected and alone, I asked myself… "so now what"?  Exactly how does one recover a brain battered by sustained insomnia and unrelenting, continuous multi-tasking and information overload to keep pace with a pandemic? The only place to turn was inward to create a mission critical self-directed learning plan to: 1) restore a regular sleep cycle, 2) regain the ability to focus and manage cognitive capacity, and 3) ensure it was sustainable.
After leading health research for over three decades, it was time to turn the power of evidence-based care onto myself. Recovery was not rest; it was work. Deep self-reflection, finding motivation through the fog of exhaustion, structured learning and "knowledge translation" onto myself, worked. New evidence-based professional and personal wellness habits now align with the way a human brain was designed to function, not in opposition to it.
This campfire presentation will provide learning and interactive dialogue around personal and system accountability for brain fitness and recovery. Resources and tools to support brain health for leaders in our complex and demanding healthcare environment will be provided.
Speakers
Ainsley Young - Executive Director, SWITCH BC
Cindy Trytten, CHE - Director, Research, Island Health
Burnout - Wildfire to flame
The pandemic has exacerbated workplace stress and placed additional pressure on healthcare leaders and our workforce.  Listen and hear our people's voices in a short AI video from guerilla interviews with our staff. Appreciate the leadership journey that highlighted the importance of acknowledgement and measurement of burnout to our healthcare workforce. The outcomes supported our understanding in how burnout feels to individuals and identified organizational behaviors that contribute to burnout for employees, physicians, and leaders. Clarity on organizational vision, leadership, role definition and 'making it personal' is important in mitigating burnout. Engage with us as we advance all our learning in a series of short-facilitated activities.
Small changes make a big difference and addressing 'pebbles in shoes' takes a small investment of time with significant outcomes. We will share some of the groundswell of resulting system changes from small local pockets of uptake at the unit or program level, a shift in mindset about innovative possibilities, to uptake by senior leadership as priority action. Leave the campfire with critical reflection on why 'Our People for Our Patients' is the refreshing new perspective to the traditional 'Patient First' approach. Feel the call to action!
Speakers
Carolyn Trumper, CHE - Executive Director Central Zone AHS
Emma Folz, CHE - Executive Director PLC, Calgary Zone AHS
14. Examining two psychosocial factors for workers in healthcare and long-term care
The Mental Health Commission of Canada has released new research about how psychological self-care and protection from moral distress are essential to improve the well-being of healthcare workers, and to enhance the quality of care they provide to people they care for. For people working in healthcare, the many challenges to being well at work have increased dramatically during the COVID-19 pandemic, with higher rates of burnout and more people than ever thinking of leaving the profession.
These two unique factors from the National Standard of Canada for Psychological Health and Safety in the Workplace will be explored in connection to the LEADS in a Caring Environment Framework, specifically in the domains of Lead Self, Engage Others, and Achieve Results.
During this workshop, participants will learn what barriers and facilitators support psychological self-care and protection from moral distress for healthcare workers, with a special focus on those working in long-term care. Participating in this workshop will enable health-care leaders to take on the issues impacting the sector's recruitment and retention of staff, their health and safety, and most critically, their ability to provide quality care to some of our most vulnerable citizens.
Speakers
Kam Tello - Program Manager, Mental Health Commission of Canada
Laura Mullaly - Manager, Knowledge Mobilization, Mental Health Advancement, Mental Health Commission of Canada
Dr. Colleen Grady - Associate Professor/Researcher, Queen's University
15. Campfire sessions – Middle managers
Moving from a culture of caring to a covid culture and back
In an ongoing longitudinal study on the impact the pandemic has had—and is still having—on the mental health and well-being of healthcare professionals, a recurrent theme of incivility has emerged. Indeed, many of the study respondents used the term "covid culture" to summarize how rudeness and signs of disrespect and hostility by patients and their families and even co-workers now permeate hospitals and healthcare facilities. They related experiencing a host of negative health consequences they attributed to the growing incivility such as tension headaches, panic attacks, insomnia, family discord, and depression. Consequently, many reported higher absenteeism and actively seeking job changes that were at least in part related to the incivility. The study has also revealed that management's attempts at addressing workplace incivility, such as through posting of signs in patient waiting rooms, have been largely ineffective and that human resource initiatives implemented to mitigate the negative impact of workplace incivility on healthcare professionals fall short. This interactive discussion will seek to identify meaningful ways to transition back to a culture of civility in healthcare. The presentation would be aimed towards middle managers/supervisors and leadership.
Speakers
Frances Jorgensen - Professor, Royal Roads University
Adelle Bish - Associate Professor, North Carolina Agricultural and Technical State University
Exploring adaptive leadership for frontline professionals in an acute care setting 
Complexity Leadership Theory (CLT) positions 'leadership' as a collective entity that is shared among all levels within an organization. CLT argues that frontline staff, be equipped to engage in adaptive leadership and be empowered to challenge the status quo as this is essential to driving a culture of innovation. There is currently a paucity of literature to inform how best to foster leadership skill development in frontline staff in the acute care setting. This presentation will review proposed critical leadership research led by a follower at a major teaching hospital. This prospective qualitative pilot study will utilize an action-based research methodology, informed by CLT to design and implement a leadership skills development program. Self-awareness, self-reflection, and the exploration of a diversity of perspectives will be examined through coaching, team learning and storytelling. The purpose of this session is to explore the application of adaptive leadership, a component of CLT, on informing leadership skill development in frontline staff in the acute care setting.  This session, through a facilitated campfire approach, will encourage participants to share stories, thoughts and experiences on the essential leadership skills required for frontline staff in the acute care setting and examine how CLT and adaptive leadership can be used to inform a mentorship framework aimed at fostering leadership development in frontline staff.
Speaker
Michelle Smart - Staff Physiotherapist at LHSC PT BSc.
Optional Events
Tuesday, October 24, 2023
Tour on your own: Royal BC Museum - Sacred Journey Travelling Exhibit | 10:00 - 17:00
This is a free exhibition in the lobby of the Royal BC Museum. An ancient tradition nearly lost to history, Sacred Journey tells the story of the repression and resurgence of ocean-going canoes and their vital link to the Indigenous Peoples of the Pacific Northwest.
This museum is located just a short walk from the Convention Centre at 675 Belleville Street, Victoria, BC.
Study Tour: The Summit at Quadra Village | 12:00 - 14:30
This long-term care home was opened in 2020 and is home to 320 long-term care residents. The Summit provides on-site dialysis, an adult day program, and a recently-opened unit for younger residents who tend to not fit with the frail elderly due to mental health and substance use.
Pre-registration is required to participate in this study tour. Transportation is provided. This optional event has an additional cost of $40.
Presentation and discussion: Supervised consumption in the context of increasing crisis due to toxic drug supply | 12:00 - 14:30
Join Island Health MHSU leaders for an interactive presentation and discussion about supervised consumption in the context of response to the toxic drug supply. The presenters will share pictures of supervised consumption sites, data, and plans for future directions. They will also talk about partnering with non-profit organizations and transitioning to a wellness and recovery model.
This session is for anyone interested in learning about and adopting innovations in harm reduction approaches.
Pre-registration is required to participate in this optional event. Transportation is provided. This optional event has an additional cost of $40.
Study Tour: Centre for Interprofessional Clinical Simulation Learning | 15:30 - 17:30
The Centre for Interprofessional Clinical Simulation Learning (CICSL) is an innovative education centre that opened in September 2015. CICSL is designed to provide advanced clinical simulation learning opportunities for healthcare students and professionals on Vancouver Island. CICSL was founded as a joint collaboration between Island Health, University of British Columbia Faculty of Medicine's Island Medical Program and the University of Victoria Faculty of Human and Social Development's School of Nursing. With its unique design, CICSL not only hosts multiple professions, it also encourages frequent team participation, and communication between our partners to provide opportunities to learn with, from and about each other.
Pre-registration is required to participate in this study tour. Transportation is provided. This optional event has an additional cost of $40.
Wednesday, October 25, 2023
Pub Crawl | 19:00 - 21:00
Join the Vancouver Island Chapter on a pub crawl through Victoria! Delegates will meet in the Lobby of the Empress Hotel before heading out.
Pre-registration is required to participate in this event. Hosted by the Vancouver Island Chapter of the Canadian College of Health Leaders.
Thursday, October 26, 2023
Partyfit® Dance Fitness Class | 06:45 - 07:30
Partyfit® is the ultimate fitness class combining dance, functional fitness, and pure fun! Partyfit is not your typical fitness class. What sets Partyfit apart is the incredible variety of music genres and dance styles. From hip-hop to Latin, house to twerk, and even burlesque, Partyfit has an eclectic mix that will keep you engaged and motivated. From improving cardiovascular endurance to building muscular strength and enhancing mobility and flexibility, Partyfit has got you covered. In this lower intensity class, you'll feel stronger, more confident, and extra sassy. The combination of music, movement, and positive energy will leave you feeling revitalized, empowered, and ready to live your best life!
Led by Véronique Mercier, the founder of VeroFitness, co-founder of Partyfit®, and a well-known Victoria-based fitness instructor for over 15 years.
Pre-registration is required to participate in this class. Sponsored by the Vancouver Island Chapter of the Canadian College of Health Leaders.

CHE Program One-on-One Consultations
Take advantage of this unique opportunity to meet in a "One-on-One" setting with Stéphane Joannette, Manager of Professional Certifications and Strategic Alliances at The Canadian College of Health Leaders during the 2023 CWHLC on October 24-26, 2023 to answer some of your questions and to gain insights on the CHE Program.
Click hereto book your One-on-One consultation with Stéphane.
Our Sponsors
Hoping to gain exposure, build good will, and connect with health leaders?
Sponsoring CCHL's Canada West Health Leaders Conference might be the perfect approach.
With a stellar program, we know that the Canada West Health Leaders Conference will provide an inspiring and interactive environment for top decision makers in the healthcare field and will offer you many networking opportunities. The College is offering a number of levels of sponsorship. Each level provides the sponsor with a significant list of benefits and opportunities. Flexibility is available at each level.
Click here to view the sponsorship opportunities.
Please contact Jaime Cleroux at jcleroux@cchl-ccls.ca with any questions.
Title Sponsor
Platinum Sponsors




Directed Sponsors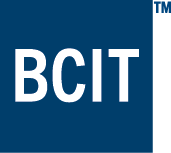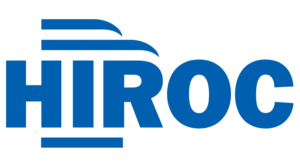 Thank you for your support of the Canada West Health Leaders Summit!
Venue
The conference will be held at the Victoria Conference Centre (720 Douglas St, Victoria, BC V8W 3M7, Canada).
Accommodations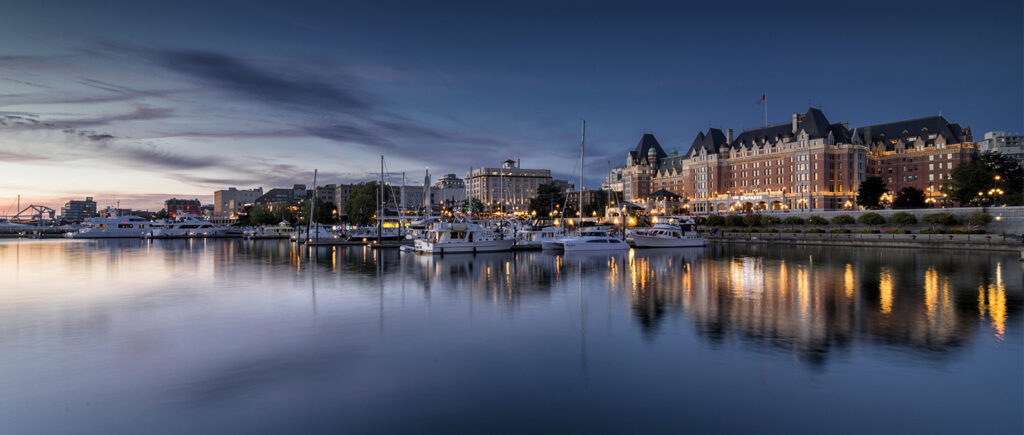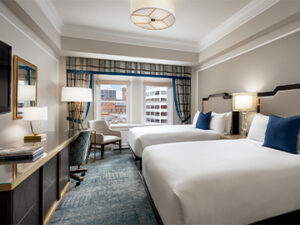 Fairmont Empress
721 Government Street
Victoria, British Columbia V8W 1W5
Canada Toll-free:  1-800-230-6922
Tel: 250-384-8111
Online booking: Click here
www.fairmont.com/empress-victoria/
Known as Castle on the Coast, Fairmont Empress is located in the heart of Victoria, BC, steps away from the British Columbia Parliament Buildings. This Forbes Four-Star, 4-Diamond landmark property is celebrated for its reputation for providing legendary hospitality and highly personalized service for more than 115 years.
In June 2017, Fairmont Empress completed a $60+ Million restoration that celebrates its proud history while moving the hotel into a new era of modern luxury: transforming this iconic property into an elegant must-visit destination for the world's discerning travelers.
The Empress offers 431 elegantly appointed guest rooms and suites, Willow Stream Spa with signature West Coast experiences, Q at the Empress Restaurant featuring Pacific Northwest cuisine and award-winning wine list, Q Bar's regionally focused cocktail culture, and a reimagined Fairmont Gold Lounge with stunning views of Victoria's Inner Harbour, one of the most beautiful harbours in the world.
A grand tradition for over a century, the world-renowned Fairmont Empress has served England's most beloved ritual of afternoon tea to famed royalty, celebrities, and dignitaries alike. Reinvigorated in our timeless, sophisticated Lobby Lounge, Tea at the Empress continues this quintessentially Victoria experience.
| | |
| --- | --- |
| Room Type | Rate (single/double occupancy) |
| Fairmont Room |  $229.00 + tax |
| Deluxe Room |  $259.00 + tax |
| Fairmont Harbour View |  $299.00 + tax |
| Deluxe Harbour View |  $329.00 + tax |
Room rates do not include 5% GST, 11% PST and Destination Marketing Fee of 1% plus tax. Applicable taxes are subject to change.
Reservations must be made by September 19, 2023 to benefit from the conference rate.
Cancellation Policy
To avoid a charge of one night room plus tax please cancel at least 72 hours prior to arrival.
An early departure fee of 50% of the room rate will apply if you shorten your stay after check-in.
No Show rule: 1 night room and tax will be charged for No-Shows.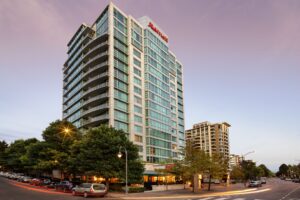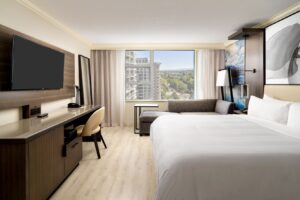 Victoria Marriott Inner Harbour
725 Humboldt Street
Victoria, British Columbia V8W 1B1
Canada Toll-free:  1-855-821-4553
Tel: 250-480-3800
Online booking: Click here
https://www.marriott.com/en-us/hotels/yyjmc-victoria-marriott-inner-harbour
An oasis of elegant style and sought-after amenities in the heart of downtown Victoria. Situated in a prime location, the Victoria Marriott Inner Harbour provides excellent access to the very best our city has to offer.
Experience Victoria's abundance of charming character, on display through the British colonial architecture, expansive formal gardens and captivating waterfronts. Take in magical views from the water abroad a ferry at Inner Harbour Causeway, dive deep into history at Royal BC Museum.
Dine in relaxed sophistication at a variety of local restaurants, including our onsite Fire & Water Restaurant, open for breakfast, lunch and dinner or our book a seat with our 6cm Le Petit Chef (www.lepetitchef.com/victoria) and enjoy a magical 3D dining experience.
After your day of exploration, retreat to your newly renovated room featuring high-speed Wi-Fi and expansive windows. Work up a sweat at our 24-hour fitness centre and make a splash in our indoor pool and hot tub. Whether traveling for leisure or business, or a bit of both, get your taste of the Pacific Coast at our pet-friendly hotel in downtown Victoria.
| | |
| --- | --- |
| Room Type | Rate (single/double occupancy) |
| Deluxe Room |  $219.00 + tax |
Room rates do not include 5% GST, 11% PST and Destination Marketing Fee of 1% plus tax. Applicable taxes are subject to change.
Reservations must be made by October 2, 2023, to benefit from the conference rate.
Cancellation Policy
Guests may cancel individual reservations three business days prior to arrival with no penalty.
Planning Committee
Thank you to our planning committee for your work in preparing the summit!
John Arsenault
Member-at-Large: BC Health Leadership Development Collaborative
Elsie Chan, CHE
BC Lower Mainland Chapter
Marcie Conrad
Assiniboia (SK) Chapter
Kimberly Dodds
Midnight Sun Chapter
Hardeep Gill CHE
Southern Alberta Chapter
Jason Jaswal, CHE
BC Interior Chapter
Prachi Khanna
Member-at-Large: Patient Partner
Matt McGurk, CHE
Northern and Central Saskatchewan Chapter
Emily Pridham
BC Vancouver Island Chapter
Kathryn York
Northern Alberta Chapter
CCHL Staff
Alain Doucet
President and Chief Executive Officer
Jaime Cleroux
Executive Vice-President
Francine St-Martin
Director, Conferences and Events
Amy O'Brien
Director, Chapter and Member Engagement
Brianna Lavoy
Manager, Conferences and Events
For more information
Please contact:
Brianna Lavoy
Manager, Conferences and Events
blavoy@cchl-ccls.ca
1-800-363-9056 ext 232

See our past Canada West Health Leaders Conferences
View our past CWHLC conferences: Find Out More