Events are presented in the language received.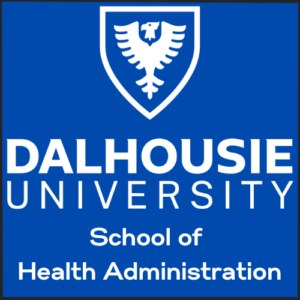 The Healthcare Law Certificate: an essential leadership experience for those who lead Canadian Healthcare.
To lead Canadian Healthcare is to navigate a complex body of law: leading with distinction requires a mindful engagement with the legal structures which define our rights and responsibilities.
This online Graduate Certificate in Health Law from Dalhousie's School of Health Administration will allow you to:
Master an essential but often overlooked strategic capability,
Enhance your accountability, as an informed consumer of legal advice,
Mindfully create and sustain an essential aspect of a high-performing leadership team,
Appreciate and influence political, legal and policy perspectives,
Enhance your systems thinking for tactical, strategic improvement.
To learn more, follow the links to Dalhousie's Graduate Certificate in Healthcare Law: Healthcare Law for non-lawyers.
Admission deadline for Fall 2023: July 1st.  Questions can be directed to our multi-award winning Course Coordinator and University Teaching Fellow, Michael Hadskis: email Michael Hadskis.