Employee Engagement is more than SWAG, it is about STRATEGY!
We are all googling,  "how do I engage my employees?" hoping to find solutions to the great resignation and prevent quiet quitting.  Employee morale is at an all time low across Canada as we try to recover post COVID-19.  This session will provide a practical roadmap for the implementation of an engagement strategy for your organization.
Featured Speaker: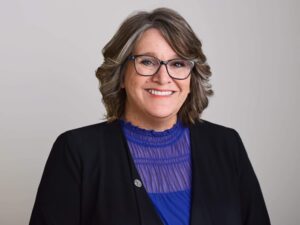 Christie Ruff, Regional Director of Employee Engagement, Horizon Health Network
Christie is the Regional Director of Engagement for Horizon Health Network in NB, and a Masters of Business Management student after hours! Combining her knowledge of front line nursing and the realities of operational decision making, her unique background and experience provide an 'out of the box' perspective that will energize you. She lives in Quispamsis, NB with her husband of 34 years, has three adult children and is "grammie" to a 3 year old golden retriever! She is an avid reader, crochets to relax and her happy place is on the front porch of her cottage with a can of diet coke in one hand and a book in the other.