Career opportunities are presented in the language received.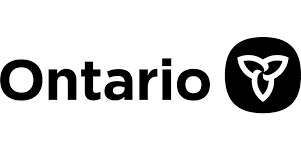 Assistant Deputy Minister, Hospitals and Capital Division
Ministry of Health
The Ministry of Health is committed to building a patient-focused, results-driven, integrated, and sustainable publicly funded health care system. Our mission is to help people stay healthy, deliver high-quality care when they need it, and protect the health care system for future generations.
As stewards of the health care system, we provide overall direction and leadership, focusing on planning and guiding resources to bring value to the system.
If you are a leader who thrives in a transformative environment where you are inspired to build, develop and improve policy, systems and processes within the Province's health system, this leadership opportunity might be right for you.
Reporting directly to the Associate Deputy Minister of Clinical Care and Delivery, Ministry of Health, the ADM, Hospitals and Capital Division will be responsible for providing strategic leadership, policy and funding direction related to the capital and operational requirements of the Province's hospital system, community health centres and provincial priority programs such as cancer care, renal care, surgery, maternal child, and vulnerable populations such as the AIDS-HIV community.
The branches within the division include the Hospital Branch, Health Sector Modelling Branch, Health Capital Infrastructure Branch and Provincial Programs Branch. The division is responsible for over $30B of annual provincial disbursements.
An effective leader in the Ontario Public Service (OPS) is responsible, innovative and collaborative:
As a responsible leader, you demonstrate authenticity, accountability and courage in how you interact with others. You model honest, ethical behaviour, and are capable of making difficult choices.
As an innovative leader, you lead with common purpose, embrace positive disruption, and have a future mindset. You inspire others, value continuous learning and encourage development and integration.
As a collaborative leader, you are focused on helping others to grow, driving people-centred outcomes and promoting an environment of inclusivity. You consistently work to confront bias and systemic barriers while understanding the importance of creating a more diverse and accessible workplace.
OPS commitment to diversity, inclusion, accessibility and anti-racism
The OPS is an innovative, responsive, and accountable public service that works hard to be diverse, anti-racist, inclusive, accessible, merit-based, respectful and equitable. Diversifying leadership teams is a top OPS priority with the goal to achieve parity with the Ontario labour force by 2025 for the most underrepresented groups (Indigenous, racialized and persons with disabilities) in leadership positions.
To advance this goal, the OPS is collecting socio-demographic information that will help to address potential barriers and achieve equity in hiring. You are requested to complete the voluntary survey and contribute to building a more diverse, anti-racist, inclusive and accessible OPS.
The OPS invites all interested individuals to apply and encourages applications from Indigenous and racialized individuals and persons with disabilities.
Visit the OPS Anti-Racism Policy and the OPS Diversity and Inclusion Blueprint pages to learn more about the OPS commitment to advancing racial equity, accessibility, diversity and inclusion in the public service.
The OPS offers employment accommodation across the recruitment process and all aspects of employment consistent with the requirements of Ontario's Human Rights Code. Refer to the application instructions below if you require a disability-related accommodation.
What can I expect to do in this role?
Provide strategic leadership and executive direction for planning, priority setting and overall direction of the Hospitals and Capital Division
Provide direction for integrating the development and implementation of the provincial health care funding policy framework and models with quality improvement initiatives
Provide strategic leadership and direction for the development and implementation of capital investment projects within the overall strategic direction and provincial priorities for the health care system
Lead, and provide strategic direction on, the development and implementation of the provincial health care funding policy framework and quality improvement initiatives in ensuring sustainable patient-centred funding and care
Manage critical stakeholder relationships and consultations in order to influence the adoption of funding reform measures across Ontario
Build collaborative and effective working relationships with senior executives across the health sector, the ministry, and government central agencies such as Treasury Board and the Ministry of Finance
What we are looking for:
Executive Leadership
You have experience as a senior leader responsible for the delivery of complex policy and programs
You are able to provide expertise and recommendations to senior executives on a broad range of key health programmatic-related issues, including recommendations for strategies and approaches for the resolution of contentious issues
You lead change initiatives by developing, recommending, and implementing effective operational processes
You have exceptional leadership skills, based on a foundation of collaboration, inclusion, mentoring and service excellence
You foster a culture which respects diversity, and encourages all employees to work together to achieve results and contribute to a healthy, rewarding, and productive working environment
Change Management
You have provided executive oversight to ensure work is aligned to other transformational initiatives within and across your organization
You have the ability to manage and mitigate risks and de-escalate any issues related to business transformation
You have led and implemented change initiatives related to business processes and technologies
Stakeholder Relationships and Communication Skills
You have superior communication skills and have led briefings and provided strategic advice to senior executives and elected officials
You have developed and maintained positive linkages with both internal and external stakeholders in the health care sector (e.g. hospitals, primary care providers, Ontario Health, long-term care providers)
You can productively engage with a broad range of internal stakeholders to ensure alignment of activities and initiatives
You can build positive engagement with colleagues across ministries and special interest groups to ensure effective multi-ministry collaboration
You have effectively communicated complex messaging to various stakeholders and the public with measurable results
Technical and Policy Development Knowledge
You have a proven understanding of complex hospital environments and experience in effective quality oversight models
You have knowledge of the health sector, the role, governance, resources and relationships between different types of health care providers (e.g. hospitals, home care, primary care, etc.), professionals and decision-making groups
You understand government decision-making and legislative, policy development along with businesses practices and processes and have strategically proposed appropriate options and recommendations
You have provided leadership in the development of strategies, plans, policy, legislative/regulatory changes and program frameworks within the broad framework of legislation and have ensured compliance
Location: Toronto, Ontario
Salary: $164,910 – $224,940 Per Year
Job Term: Permanent
Please apply online, only, by Friday, June 2, 2023, by visiting http://www.gojobs.gov.on.ca/Preview.aspx?Language=English&JobID=199795 Please follow the instructions to submit your application.
If you require accommodation in order to participate in the recruitment process, please contact the Executive Recruitment Unit at careersexecutive@ontario.ca. Only those applicants selected for an interview will be contacted.
The Ontario Public Service is an inclusive employer. Accommodation will be provided in accordance with Ontario's Human Rights Code.