Career opportunities are presented in the language received.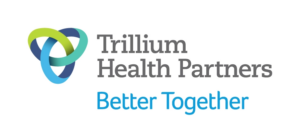 Position: Director, Out-Patient Medicine & Regional Chronic Kidney Disease (CKD) Program
Status: Permanent Full Time
Department: Outpatient Medicine
Posted Date: Tuesday, August 29th, 2023 – September 26th, 2023, 11:59 PM EDT
A New Kind of Health Care for a Healthier Community.  That's our mission at Trillium Health Partners (THP), one of the largest community-based acute care facilities in Canada.  Comprised of the Credit Valley Hospital, the Mississauga Hospital, and the Queensway Health Centre, along with several satellite locations, THP serves the growing and diverse populations of Mississauga, West Toronto, and surrounding communities, and is a teaching hospital affiliated with the University of Toronto.
If you are passionate about your career, motivated to improve the health of the community, and committed to excellence, quality, and patient safety consider joining our Better Together team!
Job Description:
Reporting directly to the Senior Vice President, Patient Care Services, and co-leading with the Medical Director, Medicine Program, the Out-Patient and Regional CKD Program Director excels in operational effectiveness, is committed to patient-centred design, and has a passion for leading transformation within an interprofessional setting.
The Out-Patient Medicine & Regional CKD (Renal) Director's portfolio includes one of the largest regional CKD programs in the province, our Regional Diabetes Program, Endoscopy (2 sites), and Outpatient Medicine Clinics.
We are seeking a dynamic leader who has a demonstrated history in regional and ambulatory services, is results oriented, has led complex change across multiple sites and programs, and excels at thinking critically and strategically in a fast-paced environment. The successful candidate will consistently demonstrate our values of compassion, excellence, and courage when leading the delivery of an exceptional patient experience.
Position Scope:
Plans, develops and ensures the delivery of quality out-patient medicine programs in alignment with the organization's strategic direction, providing patient and family-centred care in collaboration with other THP programs, the LHIN, MOHLTC and the Ontario Renal Network (Cancer Care Ontario).
Keeps well-informed of best practices for ambulatory care programs and promotes and advances best practices within the organization. Monitors and oversees the fiscal operations of the Out-Patient Medicine & Regional CKD Program, and Endoscopy Program
Prepares proposals and business cases for entrepreneurial and innovative ideas that maximize revenue generation and strategic opportunities
Provides leadership and direction for the Out-Patient Medicine & Regional CKD Health Program management team to achieve identified outcomes
Identifies trends and emerging needs within the patient population and maintains service responsiveness to community needs
Leverages external relationships with community providers and regional partners
Actively participates in committees, both internal and external, addressing collaboration and coordination of services and hospital operations
Engages with an inter-professional team of hospital staff, community service providers and others to ensure the delivery of quality care through the continuum
Fosters a culture of transparency and safety, by ensuring the principles of Equity, Diversity, and Inclusivity are incorporated at all levels of care for our patients, our community, our learners, and our teams
Key Qualifications:
Member of a regulated health profession in Ontario, and has or is in progress of completing a Masters degree in a related field of study
7+ years previous health related experience with significant management and progressive leadership expertise combined with a proven track record of innovative and challenging achievements is essential
Clinical and/or leadership experience in an area of Ambulatory Care and Endoscopy is an asset
Experience leading regional programs is an asset
Effective communication, interpersonal and organizational skills, combined with well-developed business management skills (strategic planning, budgeting, resource allocation and analytics)
Marketing, business proposal writing and presentation skills are essential
Results-oriented and patient-focused with a commitment to excellence
Superior analytical, problem solving, negotiation and conflict resolution skills
Demonstrated ability to build effective teams through team development with emphasis on coaching, mentoring, engagement and leadership
Ability to multi-task and prioritize in a diverse portfolio of services
Ability and experience in leading large change initiatives within the context of a broader system
Position Location and Travel:
Travel among the 3 main sites and Satellite Dialysis Sites of Trillium Health Partners, will be required.
Notes to applicants: 
Internal employees who believe they possess the necessary qualifications and experience for this position and who have been in their current position for at least six (6) months are encouraged to apply.
If you do not see yourself fully reflected in every job requirement listed on this posting, we still encourage you to reach out and apply. Research has shown candidates from underrepresented groups often only apply when they feel 100% qualified. We encourage applicants who are members of groups that have been marginalized on any grounds enumerated under the Ontario Human Rights Code to consider this opportunity.
Trillium Health Partners is an equal opportunity employer committed to fostering a healthy, safe and respectful environment for healing, based on our values compassion, excellence and courage.  To be Better Together, we commit to fostering a respectful workplace culture that promotes a safe and supportive environment for everyone who provides care, supports caregiving, receives care or visits the hospital.
In accordance with the Accessibility for Ontarians with Disabilities Act, 2005 and the Ontario Human Rights Code, Trillium Health Partners will provide accommodations throughout the recruitment and selection process to applicants with disabilities as required. 
Applicants must be eligible to work in Canada. We would like to thank all applicants for their interest in this position, however, only those selected for an interview will be contacted. Trillium Health Partners is recognized under the French Language Services Act.
As a condition of employment, we require all staff to be fully vaccinated for COVID19, in addition to other vaccinations required by the Public Hospitals Act.