Career opportunities are presented in the language received.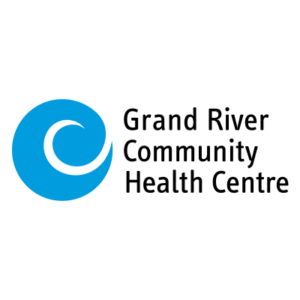 Executive Director
Lead a community organization whose mission is to promote healthy communities by providing primary health care, health promotion and community development, to ensure that no one faces barriers to health and well-being.
Grand River Community Health Centre (GRCHC) is an inner city CHC located very close to the downtown core of Brantford. Some outreach occurs at an office in Paris and work in support of Seasonal Agricultural Workers occurs in the neighbouring counties of Norfolk and Haldimand. GRCHC's vison is one of a "Community where we work together to achieve equity, belonging, health and wellbeing for all". The Centre launched in 2008/9 with the inaugural executive director starting in 2009 and now retiring. The health centre's budget is approximately $6 Million plus $0.5Million of grant funded services and initiatives. In addition, GRCHC acts as the transfer payment agency for six midwifery practices ($16 Million) and for the Ontario Health Team ($1 Million). Several service expansion initiatives are planned. GRCHC has service and project collaborations with dozens of service partners and undertakes several leadership and support roles for the Ontario Health Team.
The Board is looking for an outstanding leader with a passion for healthy communities and the foundational role of primary care within them, who will inspire that same passion across the organization and work collaboratively with funders and community partners to continue to deliver and develop services in an integrated and holistic manner. Reporting directly to an engaged Board of Directors and working closely with committed management and approximately sixty dedicated staff, the Executive Director will be a visionary organizational leader and strategic community partner committed to service excellence, equity, inclusion and diversity and improved population health and wellness for the communities served.
The Executive Director will have at least seven years of relevant non-profit senior management experience. Experience in volunteer sector leadership would be an asset. The Executive Director will hold a graduate degree in business or public administration, or a combination of equivalent education, job-related training, and experience. An extensive knowledge of working with government-funded programs and a proven track record of developing and securing funding strategies for a major non-profit organization will be essential. The Executive Director will have excellent interpersonal and communications skills, proficient team building skills and have proven experience of promoting a culture of excellence and continuous improvement at the organizational level.
The closing date for receipt of applications is May 24, 2023. To obtain more information or to express your interest in this leadership opportunity please call Tony Woolgar at 416 902 2974 or forward your resume, in complete confidence, to tony.woolgar@lesp.ca. To learn more about Grand River Community Health Centre please visit their web site at www.grandriverchc.ca
Grand River Community Health Centre is committed to inclusion, diversity, equity, and accessibility. We are committed to building a diverse and inclusive organization for all individuals in our workplace, which includes supporting people living with disabilities, racialized people, and people from, black, indigenous, and 2SLGBTQIA+ communities. Accommodation will be provided as requested, in accordance with the Ontario Human Rights Code and the Accessibility for Ontarians with Disabilities Act (AODA) throughout all stages of the recruitment and selection process.
Legacy Executive Search Partners
3080 Yonge St, Suite 6060, Toronto, Ontario, M4N 3N1