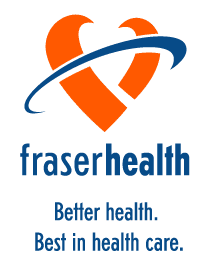 Fraser Health is responsible for the delivery of hospital and community-based health services to over 1.9 million people in 20 diverse communities from Burnaby to Fraser Canyon within the traditional, ancestral and unceded territories of the Coast Salish and Nlaka'pamux Nations, which is home to six Métis Chartered Communities. Acquired Brain Injury and Concussion Services, a regional program, provides education, community support services, day programs, and specialized community beds for adults with brain injuries across Fraser Health. We are seeking an exceptional physician leader to join our team as a Regional Medical Director (RMD). You will provide regional leadership to support the successful delivery of a care and service program within Fraser Health from a medical staff perspective. This senior leadership position reports to the Executive Medical Director (EMD) Medical Performance and is accountable for defining medical care and practice standards, supporting standardization across the program   and monitoring performance against standards. This is a five (5) year term of appointment, renewable by the Executive Medical Director. If you are an engaging leader with a passion for brain injury care and ready to collaborate with your strategic lens for care and service, we welcome you to take your next step with us.
Key Areas of Involvement:      
Quality, Standardization and Performance
Ensure appropriate regional standards of care and practice are developed and implemented across the program for Medical Staff.
Ensure effective quality improvement, patient safety and risk management activities in relation to Medical Staff members are in place and are achieving intended results
Recruitment and development
In collaboration with ABI leadership, conduct physician resource planning for the program.
Work collaboratively with EMD Physician Partnerships and Development to ensure that all contracts with physicians are managed effectively and in compliance with FH policies and procedures credentialing and discipline of members of the medical staff
Leadership and Regional Coordination
Provide leadership through mentoring, coaching, and modeling a collaborative working style and leading by influence and respect.
Maintain a high degree of visibility with the ABI team and service providers
Meet with inter-disciplinary clinical leaders, administrators, and program team members to support the alignment of Medical Staff practices with other activities and initiatives/activities of the inter-disciplinary program team.
Strategic and Policy Advice
Provide senior medical administrative leadership and decision making, in relation to professional and strategic matters related to the program.
Provide Medical Staff leadership for the planning and development of policies that support the integration and standardization of the program; ensure a systems perspective to link individual program needs to the wider health system.
Attend HAMAC and provide advice and consultation on strategic and policy matters.
Promote  research and training
Provide advice on medical legal issues.
Qualifications & Experience:
Neuro-Psychiatrist/Psychiatrist with experience in moderate to severe acquired brain injury
Eligibility for membership on the Fraser Health Medical Staff
Five (5) years' leadership experience within the healthcare sector and experience in hospital based leadership.
A Master's degree in health administration or business administration (optional)
Additional leadership training is preferred.
Experience with budgetary and operational planning is desirable.
Time Commitment: 0.3 FTE
To learn more about this opportunity with Fraser Health, or to apply to this opportunity, please send your enquiry or CV and Letter of Interest to medicalstaffrecruitment@fraserhealth.ca.
This position is open until filled.
Fraser Health values diversity in the work force and strives to maintain an environment of Respect, Caring & Trust. Fraser Health's hiring practices aspire to ensure all individuals are treated in an inclusive, equitable and culturally safe manner.