Career opportunities are presented in the language received.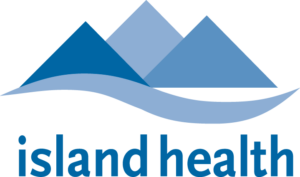 Island Health is seeking an Executive Director, Addiction Medicine and Substance Use Services. This is a Regular Full Time position with a planned start date of October 2, 2023. The location is to be determined. Join our team on beautiful Vancouver Island, BC!
Reporting to the VP/Chief Medical Health Officer, Population and Public Health, the Executive Director (ED), Addiction Medicine and Substance Use Services, is responsible and accountable for providing leadership for the planning, coordination, integration, operation, and evaluation of Island Health Addiction Medicine, and Substance Use programs, policies and services. The ED provides overall leadership through a central organizational structure accountable to the Vice President, Population and Public Health. The Executive Director develops strong relationships with all partners and stakeholders and works closely with them to guide services and strategies, achieve an effective alignment of shared activities, jointly measure outcomes, build broad public support, advance policy and mobilize future funding to sustain programs.
The ED develops and maintains effective relationships with Island Health programs and leaders including Acute and Community services, Mental Health & Substance Use (MHSU), Home Health, and Public Health to foster effective communication and partnerships to implement, manage and evaluate services. The ED develops and promotes linkages for project and clinical initiatives at the site and system level across Island Health and liaises with executive leadership from external service delivery agencies, other Regional Health Authorities, the First Nations Health Authority, the Ministry of Mental Health & Addictions, Ministry of Health, and senior staff in the Federal government to discuss new initiatives, trends and policy directions. The ED creates and fosters effective partnerships with communities, non-governmental organizations, and people with lived and living experience to promote cultural safety and effective program delivery.
Qualifications
Master's Degree in a field related to health care management, supplemented by a minimum of ten (10) to fifteen (15) years' experience in a progressively senior leadership role(s), or an equivalent combination of education, training and experience.
Experience in the provision of health and community service delivery as well as working with government and community agencies responsible for substance use services and services targeted to vulnerable populations.
Join our team at Island Health!