Career opportunities are presented in the language received.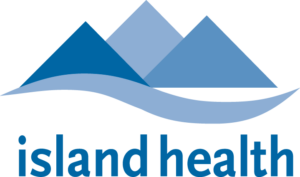 Island Health is hiring a Manager, Public Health to support the central Vancouver Island area.
ROLE SUMMARY
In accordance with the Vision, Purpose, and Values, and strategic direction of the Vancouver Island Health Authority (Island Health), patient and staff safety is a priority and a responsibility shared by everyone; as such, the requirement to continuously improve quality and safety is inherent in all aspects of this position. Reporting to the Director, Public Health and working collaboratively with the management team, the Manager, Public Health provides practice expertise and leadership in the delivery of Health Enhancement and Primary Prevention Services, with a focus on coordination and integration along the continuum of care, and throughout Island Health's geographic regions. Works in close partnership with program colleagues to ensure a consistent and equitable approach to service delivery. This includes providing strategic direction to client care delivery, operational planning, human resource development, financial management, quality management, education and research. Manages service delivery both through direct Island Health programs and through contracts with community agency partners. Ensures cohesion of approach with the MOH's expectations and Island Health Strategic Plan.
QUALIFICATIONS:
Education, Training And Experience A level of education, training and experience equivalent to a Bachelor's degree in a health-related discipline and seven (7) years' relevant experience in public health service delivery and management. A Masters degree in a health related discipline is highly desirable.
Skills And Abilities Demonstrated leadership ability and highly developed interpersonal and communication skills. Demonstrated commitment to client focused services and teamwork.
Ability to integrate administrative, professional and operational aspects of the program throughout Island Health in an effective and efficient manner.
Ability to develop and nurture an environment where quality improvement principles are embraced and used on a continuous basis.
Demonstrated knowledge and ability in the field of Child Youth and Family Public Health.
Experience in policy development at the Health Authority level.
Ability to lead, direct, and develop staff. Excellent oral and written communication skills.
Ability to establish and maintain effective working relationships.
Ability to work independently and with initiative.
Demonstrated analytical and critical thinking skills.
Computer proficiency that includes the use of electronic staff schedules and an office suite of products.
Use of a personal vehicle to facilitate travel within a multi-site organization.