Career opportunities are presented in the language received.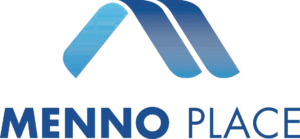 Director of Human Resources – Mennonite Benevolent Society
This executive search is conducted by Nelson/Kraft & Associates on behalf of Mennonite Benevolent Society
QUALIFICATIONS
Education, Training & Experience
●       Master's degree in Leadership/Management, or equivalent.
●       Minimum of ten years' related experience as an HR generalist.
●       Minimum of ten years' experience in a unionized environment.
●       Health care experience is required.
EXECUTIVE SUMMARY
The Mennonite Benevolent Society (MBS) is seeking an accomplished HR generalist to join their team as Director of Human Resources.
As the Director of Human Resources (DHR), you will be responsible and accountable for ensuring that the highest standard of HR practice is maintained for all employees. You will oversee the development, implementation and evaluation of HR policies, procedures, and practices. You will provide HR services including recruitment, selection and orientation processes, workplace health and safety and claims management, contract interpretation and labour relations, job descriptions and classification reviews. You will oversee the administration of benefit programs and coordinating staff education and performance management programs.
The DHR is a member of the Executive Team. You will participate with the rest of MBS in advancing the Vision, Mission, Values and Strategic Plan of Menno Place. This position requires teamwork, cooperation, strong communication and interpersonal skills. You will play a critical role in contributing to a positive and safe working environment.
If you are a warm and enthusiastic HR leader, aligned with the Mission and Vision of MBS, we would love to hear from you.
WHO WE ARE
Motivated by faith and concern for the elderly, the Mennonite Benevolent Society was formed in 1953 to provide housing and long-term care for seniors. Today we have 6 buildings on our beautiful 11.5 acre campus in the heart of the Fraser Valley. Menno Place offers a full range of housing and long-term care options for seniors from independent supportive living, to assisted living and complex care, and currently over 700 residents call Menno Place their home.
The values we embrace and live out at Menno Place revolve around a commitment to service: stewardship, excellence, respect, sanctity of life, innovation, compassion and encouragement.
See more about our campus on our website.
Location: Abbotsford, BC
Application Deadline: April 13, 2023
Start Date: TBD
TO APPLY please send a PDF copy of your cover letter and resume to info@nelsonandkraft.com.
To obtain a complete Opportunity Profile, please visit our website.
ABOUT US
Nelson/Kraft & Associates Inc. is an executive consulting firm that specializes in working with not-for-profits and for-profit businesses across Canada, assisting them in the placement of senior executives and directors.
Nelson/Kraft & Associates Inc. welcomes and encourages all interested applicants to apply for this position. Nelson/Kraft & Associates Inc. is committed to the principles of diversity and inclusion in its hiring practices, and will only make distinctions among interested applicants in accordance with the applicable Human Rights legislation.
Nelson/Kraft & Associates Inc. also welcomes and encourages applications from candidates with disabilities. Accommodations are available on request for candidates taking part in the selection process. If you require disability-related accommodation during the recruitment process, please contact us.