Career opportunities are presented in the language received.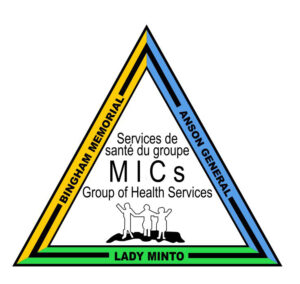 MICs Group of Health Services
Matheson – Iroquois Falls – Cochrane
Equal Opportunity Employer is seeking a
CHIEF FINANCIAL OFFICER
Executive Lead – MICs Corporate Services
The MICs Group of Health Services––a partnership of 3 hospitals and 3 long-term care facilities––is seeking a Chief Financial Officer (CFO) & Executive Lead – MICs Corporate Services. Collectively this partnership operates 210 beds within a ~$47M budget and employs ~400 Team Members. The new CFO will have a progressive track record of senior leadership experience in the Canadian health care sector with a demonstrated understanding of rural health and multi-site organizations. The CFO reports directly to the CEO and provides leadership at the executive level with a focus to lead and inspire a diverse operation comprised of 3 legal corporations. The CFO may be called upon to replace the CEO in their absence and will be accountable for multi-year budgeting in line with the strategic plan As the Executive Lead of Corporate Services, the CFO supervise finances, procurement, health records, reception, building services, support services, and information technology. As this opportunity is due to an impending retirement, the start date is negotiable as early as January 2024, and as late as April 2024. To learn more about the MICs Group of Health Services and view the full job description, please visit www.micsgroup.com.
If you are a visionary leader, with exemplary communication and team building skills, the MICs Group of Health Services is looking for you. A highly effective and engaging leader, you will motivate your team to achieve peak performance. You will delegate responsibly, resolve conflict diplomatically, and nurture talent productively. Promoting a safe and healthy work environment and conducting yourself with the utmost personal and professional integrity, you will leverage a comprehensive knowledge or current best practices in the health services sector. Relationship building is among the most crucial facets of this position. Your skills in engagement, diplomacy, consensus building, advocacy, negotiating, and all else that goes into forging strong networks will be equal to the task.
To be considered for this position, you will possess
Required:
A professional accounting designation (CA, CMA and CGA)
University degree or equivalent post-secondary education in finance and/or business
Proven and effective senior leadership, preferably in the hospital industry or similarly complex public sector environment
Knowledge of hospital and/or health care accounting and ministry funding processes
Demonstrated leadership experience and accountability with financial operations, systems and reporting, business intelligence, data and information management preferably in the health care sector or public sector
Proven experience in the development of financial policy, procedures and guidelines
Experience in change management and ability to lead through transitions
Strong business acumen
Experience working with foundations and board of directors
Proficiency in computer software programs and technology relevant to the position
Ability to develop and lead an effective team
Ability to meet deadlines, prioritize and manage time and resources effectively
Effective interpersonal skills
Proven analytical skills
Effective problem-solving, decision-making and organizational skills.
Commitment to continuous professional development and continuing education
Available for regular assignment of Hospital Administrator on-call responsibilities
Recent satisfactory attendance
Valid driver's license and reliable transportation
Must provide proof of COVID vaccination
A satisfactory criminal record check will be required by the successful candidate as a condition of employment
A detailed cover letter and résumé should be submitted in confidence to recruitment@micsgroup.com by September 30th, 2023.
The MICs Group of Health Services is committed to equity in employment and encourages applications from all qualified candidates, including women, Aboriginal people, members of visible minorities, and persons with disabilities. While all responses will be appreciated and handled in the strictest confidence, only those being considered for interviews will be acknowledged.