Career opportunities are presented in the language received.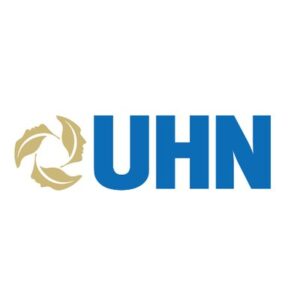 Manager II, Laboratory Medicine Program – Specimen Management
Job Posting#: 918089
Site: Toronto General Hospital
Department: Laboratory Medicine Program – Specimen Management
Hours: 37.5 hour per week
Salary: $50.98 – $63.73 per hour
Shifts: Day Shifts
Posted Date: May 23, 2022
Closing Date: Until Filled
The University Health Network, where "above all else the needs of patients come first", encompasses Toronto General Hospital, Toronto Western Hospital, Princess Margaret Cancer Centre, Toronto Rehabilitation Institute and the Michener Institute of Education. The breadth of research, the complexity of the cases treated, and the magnitude of its educational enterprise has made UHN a national and international resource for patient care, research and education. With a long tradition of groundbreaking firsts and a purpose of "Transforming lives and communities through excellence in care, discovery and learning", the University Health Network (UHN), Canada's largest research teaching hospital, brings together over 16,000 employees, more than 1,200 physicians, 8,000+ students, and many volunteers. UHN is a caring, creative place where amazing people are amazing the world.
Department Summary
Join UHN's Laboratory Medicine Program, Canada's largest hospital diagnostic lab and a global leader in academic labs. With over 30 million tests per year and 1,300 outpatients served daily, we are at the forefront of pathology and clinical testing. Embrace innovation and contribute to ground-breaking research, education, and exemplary service. Join our dynamic team of 700 dedicated staff and play a pivotal role in shaping the future of laboratory medicine.
Position Summary
The division of Specimen Management specializes in the management and processing of clinical specimens for diagnostic testing and research purposes. As the Specimen Management Manager, you will lead a team of specimen handling experts who interact directly with patients. You would help ensure the proper handling, tracking, and transportation of specimens in a safe and efficient manner to support accurate and timely diagnoses and research outcomes.
Duties
Collaborating as a member of the management team in planning, developing, implementing and evaluating laboratory long range and short term business and other strategies to meet the on-going changes and challenges of laboratory services in the current health care sector environment
Performs financial management responsibilities
Directs the development and implementation of communication, marketing, advertising and public relations strategies
Manages human resources
Performs quality management responsibilities
Performs cross-functional and other duties consistent with the job classification, as required
Qualification 
Graduate of a Medical Laboratory Technologist (MLT) program preferred
Completion of a recognized Master's degree program required
Ten (10) years technical laboratory experience required
Five (5) years managerial experience required
Experience working with personnel at senior levels required
Registration with the College of Medical Laboratory Technologists of Ontario (CMLTO) preferred
Excellent management and strategic planning skills required
Excellent human resources management skills required
Excellent verbal and written communications skills required
Effective time management and organizational skills required
In-depth knowledge of the Laboratory industry required
Ability to take a creative and proactive approach to problem recognition, solving and conflict resolution required
Ability to be innovative, insightful and use sound judgment required
Demonstrate commitment to continuing education required
Why join UHN?
In addition to working alongside some of the most talented and inspiring healthcare professionals in the world, UHN offers a wide range of benefits, programs and perks. It is the comprehensiveness of these offerings that makes it a differentiating factor, allowing you to find value where it matters most to you, now and throughout your career at UHN.
Competitive compensation & benefits (medical, dental, etc.)
HOOPP defined benefit pension plan
Wellness services & offerings
Close access to Transit and UHN shuttle service
Opportunities for development and promotions within a large organization
Additional perks (multiple corporate discounts including: travel, restaurants, parking, phone plans, auto insurance discounts, on-site gyms, etc.)
Current UHN employees must have successfully completed their probationary period, have a good employee record along with satisfactory attendance in accordance with UHN's attendance management program, to be eligible for consideration.
Vaccines (COVID and others) are a requirement of the job unless you have an exemption on a medical ground pursuant to the Ontario Human Rights Code.
UHN is a respectful, caring, and inclusive workplace. We are committed to championing accessibility, diversity and equal opportunity. Requests for accommodation can be made at any stage of the recruitment process. Applicants need to make their requirements known in advance.  Any information received related to an accommodation will be addressed confidentially.
University Health Network thanks all applicants, however, only those selected for an interview will be contacted.