Career opportunities are presented in the language received.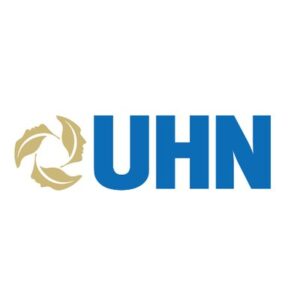 Transfusion Safety Officer
Posting #: 917701
Site: UHN Client Sites
Department: Transfusion Medicine, Laboratory Medicine Program
Reports to: Manager, UHN Transfusion Medicine
Salary: Commensurate with experience and consistent with UHN Compensation Policy
Hours: 37.5 hours per week
Location: Hybrid, Remote/In-office as needed
Status: Permanent Full Time
Posted Date: May 25, 2023
Closing Date: Until Filled
The University Health Network, where "above all else the needs of patients come first", encompasses Toronto General Hospital, Toronto Western Hospital, Princess Margaret Cancer Centre, Toronto Rehabilitation Institute and the Michener Institute of Education. The breadth of research, the complexity of the cases treated, and the magnitude of its educational enterprise has made UHN a national and international resource for patient care, research and education. With a long tradition of ground-breaking firsts and a purpose of "Transforming lives and communities through excellence in care, discovery and learning", the University Health Network (UHN), Canada's largest research teaching hospital, brings together over 16,000 employees, more than 1,200 physicians, 8,000+ students, and many volunteers. UHN is a caring, creative place where amazing people are amazing the world.
Position Summary
As an integral member of the Transfusion Medicine (TM) team, the UHN Client sites Transfusion Safety Officer (TSO) demonstrates clinical leadership in hemovigilance as a quality process with an aim to improve quality and increase safety of blood transfusion, including oversight for all activities of blood transfusion best practice, at the bedside. The TSO fosters linkages between the transfusion service and the clinical team that includes physicians, nursing, allied health clinicians and other personnel taking care of patients who receive or are potential recipients of blood products. The TSO is responsible for leveraging best practice along the transfusion vein to vein loop with the main focus on transfusion related activities at the bedside.
Duties
Applying current, evidence-based clinical knowledge, TM expertise and provincial, federal and international blood transfusion standards to develop, evaluate, revise and support the implementation of transfusion safety best practice guidelines, policies and procedures
Collaborating with the TM Medical Director in the investigation of all adverse transfusion reactions and reporting of serious transfusion adverse events to regulatory bodies as applicable
Implementation, maintenance and revision of transfusion safety educational resources for clinicians
Ensuring regulatory quality control requirements are being met for equipment used outside the blood transfusion laboratory such as blood storage refrigerators, blood warmers and perioperative cell savers
Investigating reported transfusion related patient safety events, assessing risk levels and root cause and recommending changes to practice to prevent re-occurrences where appropriate
Conducting prospective and retrospective audits on blood product utilization, blood transfusion administration and documentation
Participation in internal and external professional organizations and committees to provide representation and guidance on transfusion safety best practice guidelines
Disseminating research findings through professional presentations and publications
Qualifications
Completion of a Bachelor's degree in Nursing or Medical Laboratory Technology (MLT) or equivalent (i.e. MLT diploma with BSc.)
Master's degree preferred
A minimum of 5 years Transfusion Medicine experience required, including 2 years experience working in a leadership role in Transfusion Medicine or a relevant acute care specialty program
Five (5) years experience in a large tertiary care hospital organization, preferred
Change management experience, required
Project management experience, preferred
Prior experience in risk management processes in an acute care center, required
Prior experience in quality assurance initiatives, required
Prior experience in clinical policy development and evaluation, required
Knowledge of accreditation programs, and experience in assessments and internal audit, preferred
Demonstrated leadership and problem solving skills, required
Well-developed interpersonal along with written and verbal communication skills, required
Computer skills and familiarity with software applications such as Word, Powerpoint, and Excel, required
Excellent presentation skills, required
Knowledge and experience with blood and blood product utilization in the hospital setting, required
Ability to be flexible, adaptable and perceptive in a fast paced, change heavy environment
Compliance with confidentiality requirements
Excellent organizational, customer service and time management skills
Why join UHN?
In addition to working alongside some of the most talented and inspiring healthcare professionals in the world, UHN offers a wide range of benefits, programs and perks. It is the comprehensiveness of these offerings that makes it a differentiating factor, allowing you to find value where it matters most to you, now and throughout your career at UHN.
Competitive compensation & benefits (medical, dental, etc.)
HOOPP defined benefit pension plan
Wellness services & offerings
Close access to Transit and UHN shuttle service
Opportunities for development and promotions within a large organization
Additional perks (multiple corporate discounts including: travel, restaurants, parking, phone plans, auto insurance discounts, on-site gyms, etc.)
Current UHN employees must have successfully completed their probationary period, have a good employee record along with satisfactory attendance in accordance with UHN's attendance management program, to be eligible for consideration.
Vaccines (COVID and others) are a requirement of the job unless you have an exemption on a medical ground pursuant to the Ontario Human Rights Code.
UHN is a respectful, caring, and inclusive workplace. We are committed to championing accessibility, diversity and equal opportunity. Requests for accommodation can be made at any stage of the recruitment process. Applicants need to make their requirements known in advance.  Any information received related to an accommodation will be addressed confidentially.
University Health Network thanks all applicants, however, only those selected for an interview will be contacted.