Please note that the awards nomination campaign will launch on October 1, at which time the online nomination form and the nomination template will become available.
The Award
This award recognizes four important elements: innovation, quality, patient/family engagement and teamwork.
The winning team in each category will receive a certificate of recognition. Should the future permit us to return to an in-person event, one representative of the winning organization will also receive paid travel and accommodation to attend the awards presentation, and a complimentary registration to the CCHL National Health Leadership Conference. Both the College and 3M Canada will provide communications support for the awards.
Eligibility
Awards will be given in two categories:
Quality improvement initiative(s) within an organization: This category honours quality improvement initiatives within a single site, or multi-site organization, focused on a single issue/aspect of care.
Quality improvement initiative(s) across a health system: This category honours quality improvement initiatives focused on health system redesign resulting in transitions and/or integration across the continuum of care, between two or more organizations, service networks or partners.
Administrative and operational teams including interdisciplinary teams, cross-functional teams across all sectors of healthcare are eligible to apply. A team must consist of a minimum of three people.
The project should have been initiated within the past three years and show evidence of sustainability over a minimum of 18 months.
Nominations
Nominations are due by February 1. Results-oriented projects that have created a significant, sustained change will be considered. Teams may submit one or several quality improvement projects. Teams may self-nominate.
Nominations must be submitted as one PDF file via the team and organization award online form and include the following:
a completed nomination form (to be completed online);
using the nomination template, please include:

an executive summary highlighting the reasons why the team should be considered for the award (The summary statement must be signed by the Chief Executive Officer. Electronic signatures are acceptable.); and
a written report, addressing all seven categories, and bullet points, outlined in the criteria.
Quality Improvement Initiative(s) Across a Health System
2022 Recipient: Island Health's STEPS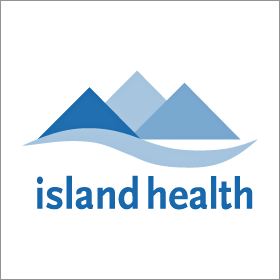 Island Health's STEPS is the recipient of the 3M Health Care Quality Team Award (Across a Health System). STEPS (Short Term Enablement and Planning Suites) is an innovative collaboration between community health services, long term care, acute care and assisted living that creatively repurposes subsidized assisted living spaces into a transitional care unit, supporting acute patient flow. The STEPS unit is the first of its kind on the Island, and improves acute length of stay, alternate level of care rates, readmission rates, clinical outcomes, and client and family experience. The integrated project leadership team revamped community care processes, communication pathways, billing practices and many other systems. STEPS success is testament to the power of collaboration and innovation to support a network of care for the Cowichan community.
Quality Improvement Initiative(s) Within an Organization
2022 Recipient: Humber River Hospital's HEART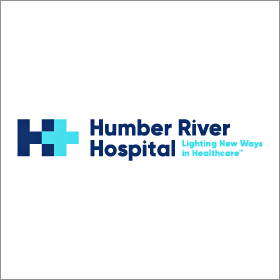 Humber River Hospital's HEART is the recipient of the 3M Health Care Quality Team Award (Within an Organization). HEART (Humber's Elderly Assess and Restore Team) is comprised of Occupational Therapists, Physiotherapists, Rehabilitation Assistants, and Registered Practical Nurses and serves a subset of "high-risk" seniors that have restorative potential and can benefit from assess and restore interventions. Through the HEART program, patients are screened for eligibility and assessed upon admission. Once enrolled, patients are followed to discharge and receive post-discharge continuity of care. Assessments use validated tools to ensure that HEART services are made available to the most complex and difficult to discharge patients who also have a functional restorative potential. The program helps patients maintain their independence in the community, improves inpatient capacity, and provides a basis for scale and spread.
Past Recipients
Please see our most recent recipients listed below. Full biography's are available in our Celebrating Leading Practices booklets.
Quality Improvement Initiative(s) Across a Health System

2022 – Island Health – Learn more (video)
2021 – Alberta Health Services' Connect Care – Learn more (video)
2020 – Mackenzie Health – Learn more (video)
2019 – North York General Hospital – Learn more (video)
2018 – Trillium Health Partners and Saint Elizabeth Health Care – Learn more (video)
2017 – London Health Sciences Centre
2016 – Mississauga Halton LHIN
2015 – Providence Health Care
2014 – Mount Sinai Hospital
2013 – Vancouver Coastal Health
2012 – North York General Hospital
2011 – St. Michael's Hospital
Quality Improvement Initiative(s) Within an Organization

2022 – Humber River Hospital – Learn more (video)
2021 – Nova Scotia Health's Newcomer Health Clinic – Learn more (video)
2020 – Island Health – Learn more (video)
2019 – Providence Health Care – Learn more (video)
2018 – Nova Scotia Health Authority – Learn more (video)
2017 – University Health Network
2016 – BC Cancer Agency and Provincial Health Services Authority
2015 – Nova Scotia Health Authority
2014 – Island Health
2013 – Capital Health, QEII Health Sciences Centre
2012 – Glenrose Rehabilitation Hospital, Alberta Health Services
2011 – Mississauga Halton Local Health Integration Network
3M Health Care Quality Team Awards Selection Committees
Selection Committee – Quality Improvement Initiative(s) Across A Health System
Selection Committee – Quality Improvement Initiative(s) Within An Organization