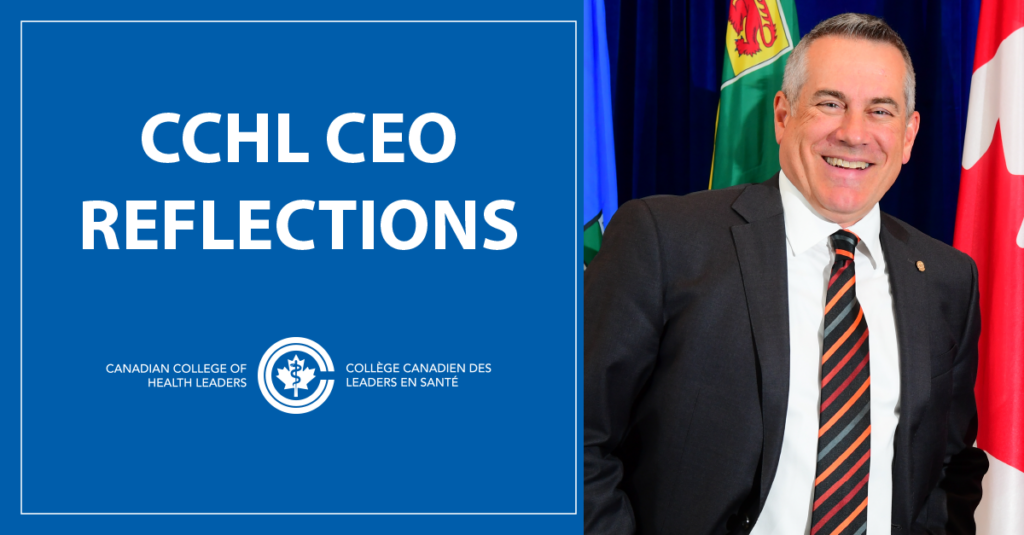 As I think back on our national health leaders conference held in Toronto earlier in June, I am reminded of how impressed I was with the engagement and energy of our 750 delegates.
It was very gratifying to witness so many health leaders taking time out of their demanding and crucial responsibilities to join us for a few days of learning, reflection, and development. I recall fondly the high level of energy, lively discussion, and smiling faces throughout the audience.
Our speakers also conveyed a great amount of energy and insight. In this edition of CEO Reflections, I'm happy to share the following thoughts and lessons:
My first take away is that while the transformation of the health system is an overarching end goal, the path to achieving this is powered by individual innovative projects led by ambitious health leaders. We need to remember this as we discuss transformation of the health system but more importantly as we contemplate how we train, develop and support our health leaders.
Click here to read 'CCHL CEO Reflections: NHLC 2019' and find out more.
What were your key takeaways from NHLC 2019?