The Canadian College of Health Leaders is pleased to announce that Ivy Bourgeault, PhD, has been named the recipient of the 2023 Healthcare Management Forum Article of the Year Award for her article entitled "The pathway from mental health, leaves of absence, and return to work of health professionals: Gender and leadership matter".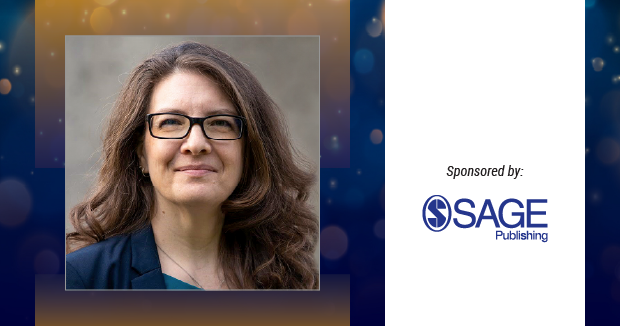 Dr. Bourgeault is a Professor in the School of Sociological and Anthropological Studies at the University of Ottawa and the University Research Chair in Gender, Diversity and the Professions. She leads the Canadian Health Workforce Network and the Empowering Women Leaders in Health initiative. Dr. Bourgeault has garnered an international reputation for her research on the health workforce, particularly from a gender lens.
This award is focused on honouring a journal author whose article has helped to challenge the traditional notions of health leadership and motivate transformational behaviour.
Her article, co-authored by Jelena Atanackovic, PhD, Kim McMillan, RN, PhD, Henrietta Akuamoah Boateng, PhD, and Sarah Simkin, MD, MSc, inspires meaningful reform through timely, original research involving leaders in several professions including nurses, physicians, midwives and dentists. As a result of COVID-19, an unprecedented level of health leaders are taking leaves of absence. This work calls on those in leadership roles to take an explicit profession- and gender-based approach that recognizes the influence of individual, work, and family circumstances on health worker mental health.
The HMF Article of the Year Award is sponsored by SAGE Publishing, a leading independent, academic and professional publisher of innovative, high-quality content.
This award is part of our CCHL National Awards Program and will be presented at the Honouring Health Leadership event on June 4, 2023 in Toronto, ON.
For further information and/or to arrange an interview, please contact:
Christian Coulombe
Vice-President, Marketing & Membership
Canadian College of Health Leaders
613-235-7219, ext. 213
ccoulombe@cchl-ccls.ca