The Canadian College of Health Leaders is proud to announce that Provincial Health Services Authority's BC Mental Health and Substance Use Services' Patient Experience and Community Engagement Team was named recipient of the 2023 Excellence in Patient Experience Award.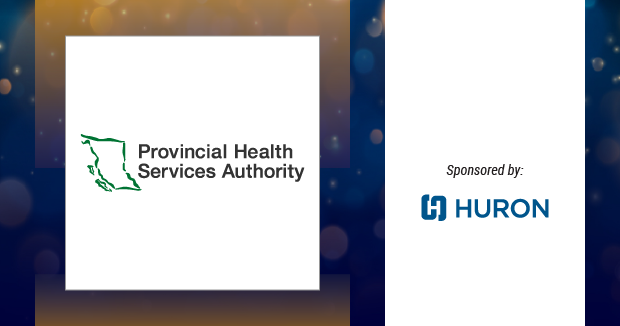 The Patient Experience and Community Engagement team at the BC Mental Health and Substance Use Services (BCMHSUS) sought to disrupt the traditional model of care to better serve a hard-to-reach patient population in need. Through data exploration, they imagined a new approach that prioritized patient empowerment and trauma-informed care over a custodial nature of care. This shift in approach placed the power of family and community as an extension of the care team and moved from asking patients, "what's the matter?" to a simple, but profound change in wording: "What matters to you?". The success of this team in their approach has been impressive, both in meaningful process and improved outcomes for patients.
The new approach developed by the Patient Experience and Community Engagement team at BCMHSUS has been successful and replicable, with other mental health and substance use teams adopting similar approaches. The approach involves increased involvement of patient partners in decision-making, patient and family leadership, and peer worker hiring. The team has also implemented evidence-based anti-stigma interventions and developed patient experience measurements as a standard part of treatment. The team has accomplished a lot in a short period, including providing staff with training, coaching, and capacity-building.
The Excellence in Patient Experience Award is focused on honouring organizations and individuals who have set in place innovations that improve the human experience in healthcare. The award highlights and recognizes innovations that have made a change to how patients and their families experience healthcare services.
The award is sponsored by Huron Advisors Canada Limited. Huron works with over 850 healthcare organizations teaching them how to achieve, sustain and accelerate exceptional clinical, operational and functional outcomes.
This award is part of our CCHL National Awards Program. and will be presented at the Honouring Health Leadership event on June 4, 2023.
For further information and/or to arrange an interview, please contact:
Christian Coulombe
Vice-President, Marketing & Membership
Canadian College of Health Leaders
613-235-7219, ext. 213
ccoulombe@cchl-ccls.ca