Presented  on November 22, 2022
Climate and environmental change pose accelerating and complex threats for 21st-century health systems—and these modern health systems are a significant contributor to global carbon emissions. Increasingly, the executives, boards, and healthcare staff leading Canada's health systems are recognizing the need to address these challenges. This is motivated both by global environmental challenges, as well as important developments in the policy and practice environment. Of note, Canada signed on to the COP26 WHO Health Programme in fall 2021, committing to deliver climate resilient and low carbon, sustainable health systems, creating the potential for a more supportive policy environment for climate action in healthcare. As well, new Leadership (2021) and Governance (2022) standards include explicit requirements to consider environmental stewardship, with implications for patient engagement, enterprise risk management plans, capital investment plans, talent management and acquisition, procurement policies and practices and budgeting.
To support healthcare leaders in considering how to respond to these challenges and opportunities, CASCADES (Creating a Sustainable Canadian Health System in a Climate Crisis), the Canadian Coalition for Green Health Care (CCGHC), and PEACH (Partnerships for Environmental Action by Clinicians and Communities for Hospitals and Healthcare Facilities) are collaborating with CCHL to deliver a panel discussion to review the challenges and opportunities facing health system leaders, discuss approaches to addressing emerging challenges, and introduce tools for strategy and action.
Supporting resources :
– The CCGHC/PEACH Sustainable Health Care Guide For Boards, Executive Leaders, And Medical Staff: Meeting Standards And Beyond provides a roadmap to environmental stewardship for senior leaders navigating the competing priorities of healthcare today. This action-oriented, future-focused guide encourages a risk management approach to address climate change.
– CASCADES' Organizational Readiness for Sustainability Playbook provides comprehensive context and decision-making tools to identify opportunities across priority domains of concern and key action areas, as well as resources to support measurement and realize the co-benefits of low-carbon, climate resilient sustainable health systems.
Featured speakers: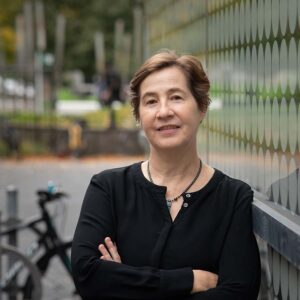 Fiona Miller, Professor, University of Toronto; Director, CASCADES
Fiona Miller is a professor of health policy at the University of Toronto and Director of the Centre for Sustainable Health Systems and CASCADES, a national initiative for climate action and awareness in healthcare funded by Environment and Climate Change Canada.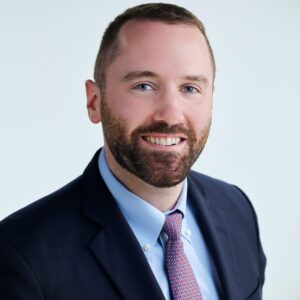 Ernest Byers, Education and Training Lead, CASCADES
A dual-citizen, Ernest relocated to Canada from the US in 2018. In Boston, he worked as Manager, Improvement Education & External Collaboration at the University of Massachusetts; coaching and advising C-Suite executives through frontline staff in use of, understanding, and evolution of Lean in the healthcare organization. Toward supporting a sustainable Canadian Healthcare System, Ernest has held several pertinent roles including: Lead, Centre of Excellence & Capability Building at KPMG and Lead for Education & Evaluation at Improving and Driving Excellence Across Sectors (IDEAS) program within the Dalla Lana School of Public Health. Ernest's experience centres on educating healthcare professionals in methods to create and sustain organizational cultures and workplaces of continuous improvement and excellence. His experience is supported by formal degrees (Ed.D and M.A.) and certifications as a Lean Six Sigma Black Belt and Global Leadership Coach.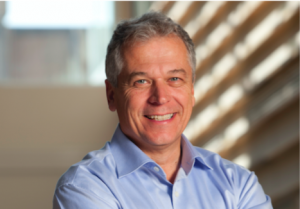 Neil Ritchie, Executive Director, Canadian Coalition for Green Health Care
Neil is an experienced health care executive who has worked as a CEO, Chief Operating Officer and Vice President of large, multi-site academic teaching centers, regional health authorities and community hospitals across Canada. He also founded the business development office at Dalhousie's Faculty of Medicine and has led several health technology start-up companies. Neil holds a Bachelor of Science Degree from Dalhousie University and a Masters in Health Services Administration from the University of Alberta and is based in Halifax.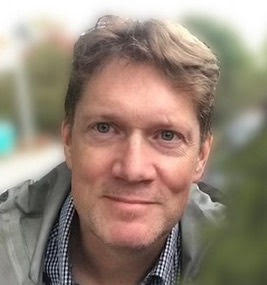 Myles Sergeant, Family Physician, Hamilton Health Sciences and Shelter Health Network; Co-Lead, PEACH
Dr. Myles Sergeant is a family physician who has worked with vulnerable populations, including people experiencing homelessness and/or addictions, and the elderly, over the past 25 years. Recognizing the intersection between environmental issues and health, he is dedicated to addressing climate change issues and has co- founded Partnerships for Environmental Action by Clinicians and Communities for Health care facilities (www.peachhealthontario.com), the charity Trees for Hamilton in 2012 (www.treesforhamilton.ca), and the not-for-profit Shelter Health Network in 2005 (www.shelterhealthnetwork.ca). Myles can be reached at peachforhealth@gmail.com

Fees:
Members: Free
Non-Members: $40.00