On behalf of the CCHL Chapters in BC - BC Lower Mainland, BC Interior and Vancouver Island, we invite you to join us for a Keynote presentation with Dr. Penny Ballem, after which Chapters will adjourn to their breakout rooms to discuss their respective Chapter AGM business.
Dr Bellam will speak with us about her experiences in and out of the health care sector; how everything from planning of Vancouver's Olympic Bid to leading the provincial response to the Covid-19 pandemic  has informed her vision for the future of Health Care.
07:30 -  Opening Remarks from John Larmet, Chair of the Interior North Chapter
07:35 - Keynote presentation with Dr Penny Bellam and Q & A to follow
0830 -  CCHL National Update by Ms Brenda Lammi, Vice-President, Professional and Leadership Development
0845 -  Adjourn to the 3 breakout room for respective Chapter AGM Business
Featured Speaker: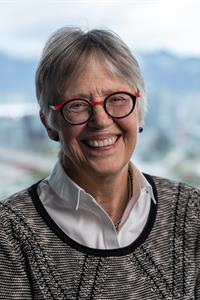 Dr. Penny Ballem, Board Chair, Vancouver Coastal Health and BC Premier's Health Advocate
Dr. Penny Ballem was appointed Chair of the Board of VCH in January 2019.
Dr. Ballem is a clinical professor of medicine at the University of British Columbia (UBC) and a fellow of the Canadian Academy of Health Sciences. She has had a 35-year career as a health leader and academic clinician in British Columbia. She served as the B.C. deputy minister of health from 2001-06. She also served as the city manager for the City of Vancouver from 2008-15.
She has extensive board experience, having served on public sector, non-profit and private sector boards. She has received significant public recognition for her work in medicine and public service, including the Queen's Golden Jubilee Medal for Public Service, the 2012 Wallace Wilson Award for leadership, the Marion Powell Award from Women's College Hospital for leadership in Women's Health, the Cannell Award from the Society of Obstetricians and Gynecologists of Canada for her contributions to leadership in reproductive health and others. She advises governments across Canada on health policy, health systems and health human resources.
Fees:
CCHL Members: Free
CCHL Student: Free
EHL Members: $10.00
Non-Members: $20.00
Thank you to our Sponsors
BC Lower Mainland Sponsors                                                                                                                   Vancouver Island Sponsors
Platinum                                                                                                                                                                  Platinum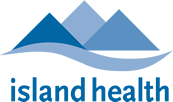 Gold


Silver