Where Canadian Health Leaders Connect
Bringing together Canadian health leaders from every discipline, region, career stage and sector, the Canadian College of Health Leaders (CCHL) creates extraordinary opportunities for our members to connect, learn and inspire their leadership.
Visit our individual membership page to find out how you can join your community of health leaders.
---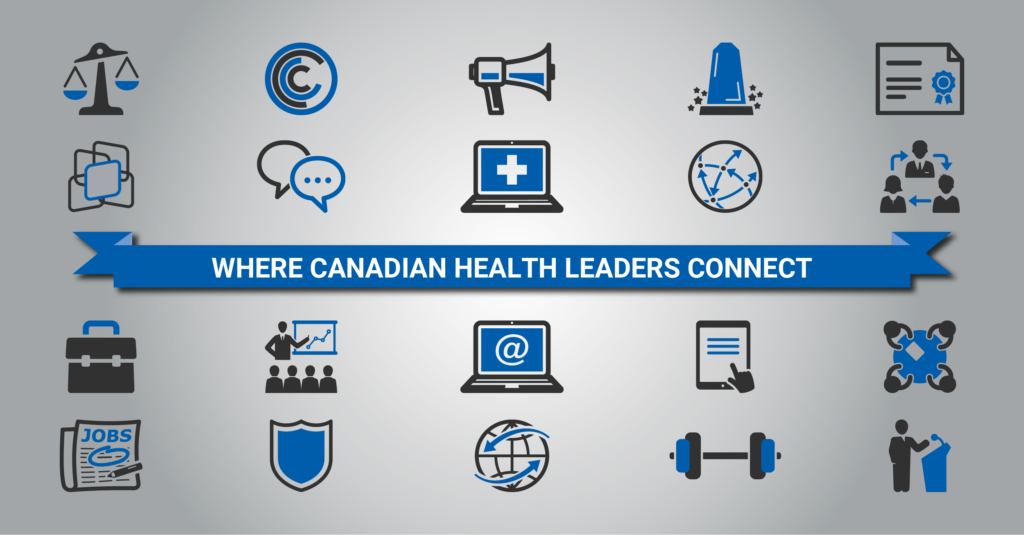 Download a pdf version of this infographic for a detailed look at the opportunity a health leader has when they join the CCHL community.
---
BUILD YOUR NETWORK
Connect with health leaders in your region and across the country to share knowledge, find new avenues for collaboration, and advance your career.
EARN YOUR CERTIFICATION
Earn your Certified Health Executive (CHE) and Fellowship (FCCHL) – the only designations for health leadership in Canada – and be recognized for your leadership.
INSPIRE YOUR THINKING
Discover new solutions to today's complex health challenges at national events like the Great Canadian Healthcare Debate and chapter events featuring leading thinkers.
DEVELOP YOUR POTENTIAL
Participate in our national mentorship program, attend a webinar, or take on a volunteer leadership role to develop your capacity and visibility as a leader.
STRENGTHEN YOUR ORGANIZATION
Help your team achieve its goals by working with the College to foster a leadership culture through the LEADS framework.
JOIN YOUR COMMUNITY
Whether connecting with leaders in your region or building your national network, if you are a health leader in Canada, you'll find your community at the College.
---
Corporate Membership
Corporate membership is defined as corporations and organizations that supply products and services to the healthcare industry who need access to the right people to reach the right market. The College represents a nation-wide membership of leading decision-makers from all sectors of healthcare.
Visit our corporate membership page.