College members are expected to maintain high ethical standards in their personal and professional behavior and to act in accordance with the CCHL Code of Ethics. Ethics should be central to all decision making and in fulfilling social responsibilities.
The Code, updated in 2021, provides an overall standard of behaviour and includes specific standards to guide leaders in their personal and professional relationships and to act in accordance with College values.
A new Ethics Self-Evaluation tool is also available for personal use and to assist leaders in thinking about his or her own ethics-related leadership and actions.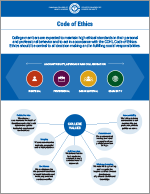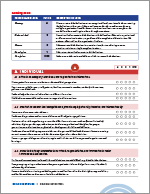 Complaints
Complaints that allege a College member is not abiding by the approved Code of Ethics must be signed and submitted in writing to the President and CEO of the College. Complaints may be received from members, the public, or may be initiated by the College.