Join us for our upcoming webinar on March 29 at 12PM EST. The webinar, titled "How Canada can unlock health system capacity with technology: The value of long-term, value-based partnerships with technology providers," focuses on digital health transformation from the perspective of healthcare leaders. The panel-style discussion, moderated by Dr. Marcy Saxe-Braithwaite and featuring guests, Larry Sylvestre, Chief Strategy Officer at HealthHub, Peter Varga, Chief Transformation Officer, at HealthHub, and Andriana Lukich, Director of Digital Strategy at St. Joseph's Healthcare Hamilton, will provide valuable insights and experiences on the benefits of using technology in the healthcare industry, building strong partnerships between hospitals and technology providers, and improving patient outcomes.
Theme: Procurement & Partnership
Hone in on insights and experiences on digital health transformation from a hospital executive/buyer, clinician, and vendor partner. Webinar will be a panel style discussion that will engage the audience through stories and polls.
Moderator: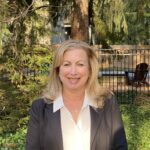 Dr. Marcy Saxe-Braithwaite
Dr. Marcy Saxe-Braithwaite is a visionary leader, valued member of the HMF Editorial Board, and Associate Vice-President of Executive Search Services for the Medfall Group. Marcy has doctorate level education in organizational leadership and a solid reputation for delivering results in transformational leadership, strategic planning, leadership development and operational efficiencies in hospitals, academia and health systems in Ontario, Nova Scotia and British Columbia.
Featured Speakers: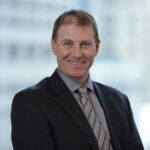 Peter Varga, CHE - Chief Transformation Officer at HealthHub
Prior to joining HealthHub Solutions as Chief Transformation Officer, Peter Varga spent over 25 years as a registered nurse with progressive experience from bedside nurse to Chief Nursing Executive. Today, Peter is dedicated to promoting digital transformation in the Canadian healthcare system with the goal of significantly improving the patient and clinician experience.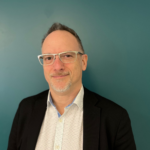 Larry Sylvestre, Chief Strategy Officer at HealthHub
With more than 30 years of experience in the health IT industry, Larry has held leadership positions with community clinic groups, health regions, ministries of health, and federal agencies. He also led the first and largest efforts to digitize radiology in Canada and has subsequently been called upon by several private and public healthcare organizations to author their IT strategies. Larry is a Certified Imaging Informatics Professional, a Biomedical Technologist, and he has an MBA from the University of Calgary.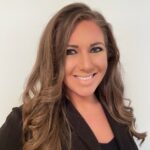 Andriana Lukich CHE – Director of Digital Solutions, St. Joseph's Healthcare Hamilton
Andriana Lukich is the Director, Digital Solutions at St. Joseph's Healthcare Hamilton. She holds a HBSc Kinesiology and an MBA from McMaster University, a PMP certification and is Prosci Change Management certified. Throughout her decade of healthcare experience, she has held multiple roles all focused on leading change initiatives and supporting staff and physicians through transformational projects.
This webinar is a companion piece to the sponsored section of the March edition of Healthcare Management Forum.
Fees:
CCHL Members: FREE
Non-Members: $40.00
HealthHub: First 50 to register are free