The Greater Toronto Area, Manitoba, Northwestern Ontario and NEON Lights Chapters are pleased to present Keynote Speaker Steven Lewis, after which Chapters will split into their breakout rooms to cover their respective Chapter AGM business.
6:00 p.m. EST/5:00 p.m. CST - Welcome and Opening remarks
6:10 p.m. EST/5:10 p.m. CST - National Update
6:20 p.m. EST/5:20 p.m. CST - Keynote Presentation with Steven Lewis
7:15 p.m. EST/6:15 p.m. CST - Breakout Chapter AGMs
Featured Speaker: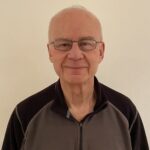 Steven Lewis
Steven Lewis is a Canadian health policy and health services research consultant, and Adjunct Professor of Health Policy at Simon Fraser University. He led a health research granting agency and created the first applied health research organization in Saskatchewan, was research director for major provincial and national health care commissions, and served on the National Forum on Health, Health Council of Canada, Health Quality Council of Saskatchewan, and the inaugural Board of the Canadian Institutes of Health Research. He thinks, reads, writes, speaks and occasionally teaches about health and public policy, evidence-informed change, distributive justice, quality improvement, health care regulation, and what makes systems work. He recently returned to Canada after a 3 year stint in Australia, and writes a monthly health policy column for the Saskatoon and Regina newspapers. He received an Honorary Doctor of Laws degree from York University in June 2022.
Fees:
CCHL Members: Free