Join us for a Q&A panel discussion with leaders from the Scarborough and Couchiching Ontario Health Teams (OHTs) to learn about the partnership and collaboration skillsets they have used as leaders to develop coalitions with system wide impact.
James Schembri, Chris Archer, and Melanie Moore will share their stories from the development of their OHT's and are ready to answer your questions on how to find develop your own coalitions where 1+1 equals much more than 2.
Learning Objectives Participants will:
Learn about leadership lessons and perspectives on coalitions from the maturation process and pandemic recovery of OHTs
Receive advice and guidance from experts who have used coalitions to develop value for a broad range of partners and to navigate a complex sociopolitical environment
Understand how the OHT's have used creative partnerships to achieve outcomes and priorities
Featured Speakers: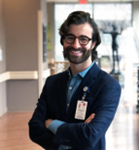 James Schembri, Director, Scarborough Ontario Health Team 
James Schembri brings a deep understanding of Ontario Health Teams, having held the position of Project Manager for North York Toronto Health Partners Ontario Health Team since 2019. He is also well-versed in digital health and senior care. A graduate of University of Toronto's Master of Health Sciences in Health Administration and a Certified Health Executive, James has led multiple initiatives in the health care sector, with proven experience in stakeholder engagement, implementation and change management activities in both public and private health settings. As Director of SOHT, James will help to operationalize and implement our strategy and will provide leadership and operational and project management support for SOHT initiatives.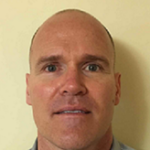 Chris Archer, Co-director, Couchiching Ontario Health Team 
A full scope project management professional and strategic planner with a successful track record of delivering on complex healthcare projects. Specialized in aligning business goals with solutions to drive strategic and operational plans through communication and team building. A skilled people manager with a proven record in collaboration projects across multiple sectors. Chris leads the digital health strategy and is co-director of the Couchiching Ontario Health Team. Chris also coaches elite hockey prospects at the U16 level and manages hockey development programs throughout the summer months.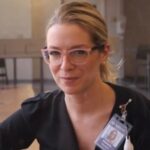 Melanie Moore, Co-director, Couchiching Ontario Health Team
Melanie is the co-director of the Couchiching Ontario Health Team with a longstanding history of health service delivery and system planning, including a role as Director of Integrated Planning at Orillia Soldier's Memorial Hospital.
FEES:
CCHL Members: Free
Non-Members: $5.00
*Webinar details will be provided following registration