Back by popular demand!
Join us for some great healthcare conversation at our 2nd GTA Breakfast Event. You can expect an informal networking opportunity with other healthcare leaders before and after an interactive speaker panel. We have invited 4 dynamic senior healthcare leaders representing Acute Care, Home and LTC, Med Tech Industry and Executive Recruitment to share their leadership journeys and lessons learned along the way.
This interactive event will be moderated by Christine Bruce, Senior Director – UHN, with panelists Melanie Kohn, President and CEO- Michael Garron Hospital; John Yip, President and CEO- SE Health; Mike Hamilton, President- GE Healthcare Canada and Colin MacLeod, Partner- Odgers Berndtson. We will allow plenty of time for an audience Q&A with the speakers.
Registration is required and limited to 50 participants. Please register early.
Featured Speakers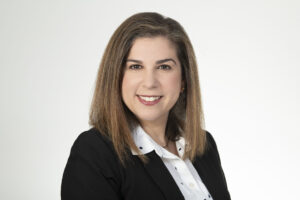 Melanie Kohn, President and CEO - Michael Garron Hospital
Melanie is a talented, compassionate and dynamic health system leader with more than 20 years of progressive experience leading transformational projects benefiting patients, families and communities in Toronto and Ontario.
She comes to MGH from the Ontario Ministry of Health (MOH), where she served as Assistant Deputy Minister of Hospitals and Capital Division. In this role, she oversaw multi-billion-dollar budgets supporting the operations and capital funding of Ontario's hospital sector, including all 144 hospitals in the province.
During the height of the COVID-19 pandemic, Melanie was the Assistant Deputy Minister of Mental Health and Addictions at the MOH. In this role, she was responsible for the implementation of critical mental health investments supporting Ontario communities.
Prior to joining the Ontario Public Service, Melanie spent most of her career working in acute care hospitals. Most notably, she worked at St. Michael's Hospital for over 12 years in operational and strategic roles, including strategy and corporate planning, project management and research administration.
Melanie holds a Master of Business Administration, with a specialization in Health Services Management, from McMaster University, and a PhD in Evidence-Based Strategic Decision Making from the University of Toronto's Faculty of Medicine, Institute of Health Policy, Management and Evaluation.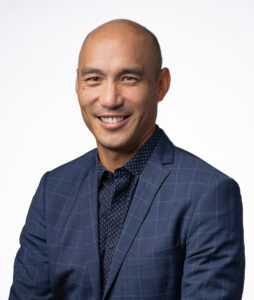 John Yip, President and CEO - SE Health
John Yip is the President and CEO of SE Health. As a transformative, values-based leader with a strong commitment to community advancement, John is evolving SE Health's vision to forever impact how people live and age at home through its business of caring, social impact, and strategic investments.
John holds a Master of Business Administration in Health Services Management from the DeGroote School of Business at McMaster University and undergraduate degrees in arts and sciences from Dalhousie University. Prior to joining SE Health, John held various roles including President and CEO at Kensington Health and Vice President of Corporate Services at Health Quality Ontario. He also ran his own boutique management consulting firm focused on integrated care models for vulnerable and under-served populations; and worked with clients across the healthcare continuum, Canada-wide, as a consultant with the national health care and life science practices at KPMG, PWC and CGI.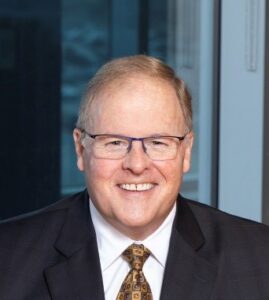 Mike Hamilton, President - GE Healthcare Canada
Mike Hamilton is a senior operating executive with over 30 years' experience in Med Tech gained through progressively senior roles in sales, marketing, and general management in both Canada and Internationally.
Mike is President of GE HealthCare Canada, a position he has held since September 2022.  He leads an organization of 400 sales, service and operations professionals with full responsibility for a $400M P&L.  He is also a member of the C.D. Howe Institute's Health Policy Council, as well as the Canadian College of Health Leaders' Corporate Advisory Council.
Prior to his role at GE HealthCare, Mike held the position of Region President for Canada and Latin America at Hillrom before its acquisition by Baxter International.  Before Hillrom, Mike led Prolacta Bioscience's successful expansion into Canada.  Mike also spent over 20 years with Baxter Canada.  Mike holds an undergraduate degree in Biochemistry from Western University, as well as an MBA from the Richard Ivey School of Business.
Colin McLeod, Partner, Head of Healthcare Practice at Odgers Berndtson
A driven, charismatic, and dynamic Recruitment professional, with a wealth of experience in the recruitment of senior VP and C-suite roles in the healthcare field. Colin and his organization specialize in recruiting, assessing, and developing senior executives and board members in the private, public, and not-for-profit sectors across Canada, and internationally. Colin graduated with degrees in Arts and Political Science from the University of Western Ontario and is an active volunteer, serving on the executive of the University Alumni Association
Moderator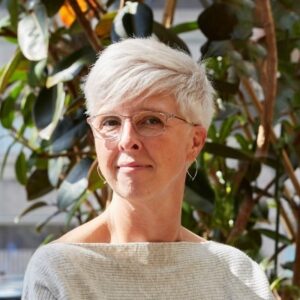 Christine Bruce, Senior Director – UHN
She is highly regarded for her ability to develop meaningful and collaborative partnerships with colleagues and valued stakeholders across the health sector. As a multi-faceted high-performance business leader in the Canadian medical laboratory and diagnostics services industry, Christine Bruce had spent her 20-year holding multiple and varied positions in the key areas of new testing, business development, operations management, integration and consolidation of mergers and acquisitions, where she has demonstrated a special talent for creative solutions to improve and expand laboratory testing applications, while also championing high employee performance and client service.
Christine has achieved the highest-level certification as a Lean Sigma Black Belt for the respected training method that uses collaboration to improve performance by systematically removing waste from business processes. As an expert in the area of blood and blood testing, Christine has been a professor of Phlebotomy and Hematology at The Michener Institute and St. Lawrence College where she did her diploma in Medical Laboratory Science. She obtained her Masters in Health Administration from Ryerson University, and also holds a Certified Health Executive designations with Canadian College of Health Leaders.
With many thanks to our sponsor Odgers Berndtson, we are pleased to offer this event at a reduced rate:
CCHL Members $20
CCHL Student Members $15
Non-Members $40