There is a global danger that hides in the shadows and is changing the way continuing care operators care for residents. Today, to provide that same historical level of resident care, a group of techno-soldiers are not just a nice-to-have, but are a must, to protect our critical information technology  infrastructure. This is the story of the Good Samaritan Society/Canada (Good Samaritan) digital transformation journey. Our digital roadmap sets Good Samaritan up to rise above the ongoing barrage of cyberattacks and loss of insurance. This is a digital divide story of David vs. Goliath.
Please join Terry Carlson and Steve Kovacic as they ground their discussion in a real life example, and talk about how continuous cyberattacks can be circumvented. Steve Kovacic is the Vice President and Chief Human Resources Officer for the Good Samaritan Society & Good Samaritan Canada, and Terry Carlson is the Director of IMTP and Telecare for the Good Samaritan Society. They will also touch on the rising insurance expectations for continuing care operators to continuously enhance their information technology safety controls against evolving cyberterrorism, and offer practical solutions for health leaders in their own environments. This webinar is moderated by Don Juzwishin, PhD, FCCHL, the Editor-in-Chief of Healthcare Management Forum, who was previously the Director of Health Technology Assessment and Innovation at Alberta Health Services.
You can read their article in the January edition of Healthcare Management Forum here:
https://journals.sagepub.com/doi/abs/10.1177/08404704231194574
Featured speakers:

Steve Kovacic, CHE, BSc, BEH(AD), MBA
Steve Kovacic is a dynamic and accomplished senior business leader with over two decades of expertise encompassing strategic planning, business development, change management, and human resources. He is recognized for his ability to collaborate effectively with executives, leveraging data storytelling to implement strategic solutions and enhance operational processes. With a rich background that spans both public and private sectors, including 15+ years of managing a competitive family business in Western Canada's energy sector, Steve currently holds the position of CHRO and Vice President at the Good Samaritan Society & Good Samaritan Canada. In this role, he oversees a wide-ranging portfolio, including HR, Information Management, Technology, Privacy, Market Housing, Innovation, Employee Wellness, and Analytics.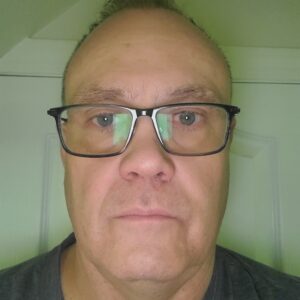 Terry Carlson,  ITIL
Terry Carlson provides well thought out solutions for the information and technology problems that exist within an organization. He has a proven track record of first understanding the organization, identifying the gaps, and introducing modern technology solutions. Terry has over 20 years of experience in senior IT leadership positions and consistently delivers on corporate goals in complex environments.
Moderator: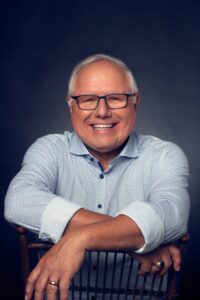 Don Juzwishin, PhD, FCCHL
Don Juzwishin, PhD, FCCHL, has 40 years of experience in global, national, provincial and local healthcare administration, research, consulting and education.  His areas of interest are the effective application of science and values to inform health policy, decisions, healthcare reform and informatics.   He specializes in the creation and application of health technology assessment to inform decisions of clinical and cost effectiveness of healthcare interventions.  He is Editor-in-Chief of Healthcare Management Forum (2018 – present) and is work package lead for AGE-WELL Canada's technology and aging network (2014 – present).  Don currently leads the healthcare and service delivery challenge area for AGE-WELL and is Chair of the Alberta Genome Canada Research Oversight Committee (2018 – present). He was Director of Health Technology Assessment at Alberta Health Services (2009 – 2018) and the Alberta Heritage Foundation for Medical Research (1999 – 2007).  He served as Executive Director of the Health Council of Canada (2007 – 2008).
Fees:
CCHL member: Free
Non-member: $40.00