Join us for an evening of speed mentoring sessions among peers, mentors, and other aspiring health leaders across the country. This event will allow you to get insight from self-identified mid-careerists who have recently made the jump into leadership positions such as directors, managers, clinical chiefs, leads and supervisors.
Starting at 7:00 p.m. eastern time, we will welcome our keynote speaker Christina Denysek, CHE, the 2022 CCHL Mentorship Award winner who will share her experience in mentorship and the impact it has made on her career. You will then have the chance to participate in three 30-minute rounds of small group speed-mentoring.
Keynote speaker: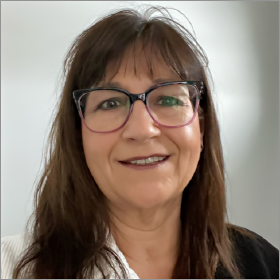 Christina Denysek, CHE
Christina Denysek, CHE is recently retired from the role of an Executive Director of Continuing Care for the Saskatchewan Health Authority.  She holds the designation of Chartered Professional in Human Resources.   She has a Bachelor of Administration and a Masters of Public Administration.
As a seasoned senior health executive, she has a proven track record in leadership that includes extensive expertise in leading diverse teams, working as a collaborative team player, at a strategic and operational level through times of organizational stability, system restraint, transition, transformation, innovation and growth.  She has experience across multiple health care service lines including acute, community-based, mental health and addictions, emergency services, physician services, long term care, allied health care services, as well as support services.
In 2019, Christina was part of a team that received national recognition for best practice in safety and quality work and Patient/Family Co-Design.  In 2022, she was recognized with CCHL's National Mentorship Award as well as a member of the team receiving the Institute for Patient and Family-Centered Care's Partnership Award.