Career opportunities are presented in the language received.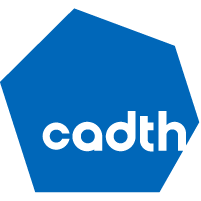 CADTH Call for Nominations
CADTH is seeking nominations for its Board of Directors, and expert and advisory committees. We are currently accepting applications from individuals with significant expertise in the Canadian health care system who are interested in helping support health care decision-makers in making informed choices about health technologies.
In total, we are seeking 17 new members from across the country who have a range of education, experience, and skill sets. This is an exciting opportunity to help ensure that the Canadian health care system is the best it can be.
We are inviting nominations for the following:
Full details about each role, who is eligible to submit a nomination, and the nomination process are available on our website.
We are pleased to be offering an online nomination process. We ask that all interested individuals submit nominations via our online form by April 24, 2023.
If you, or someone you know, is suitable for one of the available roles, please submit a nomination, or encourage them to submit a nomination. Thank you for taking the time to consider this request, and for sharing it with potential candidates.