Career opportunities are presented in the language received.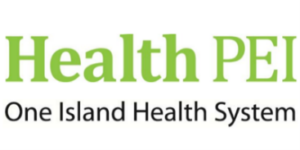 Chief Executive Officer
Health PEI is responsible for the delivery of publicly funded health services in Prince Edward Island, operating hospitals, health centres, extended term care homes, addiction facilities and primary care sites among other facilities and wide variety of programs and services across the province. Headquartered in Charlottetown, Health PEI was created in July 2010, marking a major step toward realizing a One Island Health System that provides Islanders with the right care, by the right provider, in the right place.
With a budget of approximately $955 million, 6,214 employees (4,816 permanent and 1,398 other employees) and 239 physicians, Health PEI is governed by a Board of Directors and is accountable to the Minister of Health and Wellness, working collectively on behalf of all Islanders. Health PEI's vision and mission is "healthy teams, healthy people, healthy Island communities" and the delivery of inclusive, innovative and person-centered health care to all.
Reporting to the Board of Directors, the Chief Executive Officer (CEO) works with a broad range of dedicated health care professionals, administrative staff, government and the public to provide high quality health care measured against national standards. Appointed by the Lieutenant Governor in Council and accountable to the Minister of Health, through the Health PEI Board of Directors, the CEO is responsible for overall performance of the corporation and the health system and for formulating and implementing solutions to improve service delivery (quality and access) on a cost-effective basis, while also cultivating, supporting and maintaining collaborative stakeholder relations at the community, provincial and national levels.
The CEO will guide the implementation of the strategic plan to align with organizational values and stakeholder needs while successfully navigating changes in the healthcare system's operating environment (economic, regulatory, technical, political, social). You will champion and orchestrate significant systems transformations, ensuring that Health PEI's administrative processes and practices are consistent with the strategic direction, meet Department of Health and Wellness requirements, and comply with appropriate legislation and regulations. And you will develop and promote a positive, productive work culture that is consistent with the organization's mandate, mission, vision, and core values to attract, motivate, and retain the best staff with a constant focus on excellence.
As the ideal candidate, you will be an engaging, humble and empathetic leader who is intentional about building trust-based relationships at all levels and sites across the organization. Knowledgeable and passionate about rural and urban community and acute care issues at the regional, provincial, and national levels, you will bring a true systems lens and see opportunities to create better care for all Islanders. Serving as the organization's main spokesperson with the media and the public, you will be politically savvy and a strong communicator.
Five or more years of relevant executive leadership experience in a complex health care organization, preferably in a provincial health system, post graduate education in Health Management, business or related field, and Certification by the Canadian College of Health Service executives or other relatable value add training are strongly desired.
To Apply
To fill this position, Health PEI has partnered with leadership advisory firm Odgers Berndtson. Applications are encouraged immediately and should be submitted online with a resume and cover letter at https://careers.odgersberndtson.com/en-ca/28717.
For more information, please contact Kyle Mechar of Odgers Berndtson at Kyle.Mechar@Odgersberndtson.com
We would like to thank all applicants but regret that we are only able to personally contact those individuals whose backgrounds best match the requirements for the role.
Diversity, Equity and Inclusion
Health PEI is an equal opportunity employer. In accordance with the Accessible Canada Act, 2019 and all applicable provincial accessibility standards, upon request, accommodation will be provided by both Odgers Berndtson and Health PEI throughout the recruitment, selection and/or assessment process to applicants with disabilities.
Odgers Berndtson is deeply committed to diversity, equity and inclusion in all the work that we do. As part of our efforts to better understand our ability to reach as broad a pool of candidates as possible for our searches, our DEI team would like to encourage you to take a moment and access our Self-Declaration Form.