Career opportunities are presented in the language received.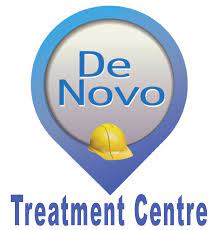 The De Novo Treatment Centre (De Novo) is an accredited alcohol and drug treatment service operated as a partnership between management and unionized members of Ontario's construction trades as a private residential treatment center situated in Huntsville, Ontario. The center specializes in the treatment of substance abuse using evidence-based practices such as the 12 Step Minnesota model, Cognitive Behavioural Therapy, Solution Focused Therapy, Person Centered Therapy, and meditation Therapy. De Novo serves unionized construction workers, employers and their immediate families helping those struggling with drug and alcohol addiction achieve lifelong recovery.
The Executive Director will lead the De Novo Treatment Centre to deliver on the strategic direction set by the Board of Directors and be responsible for the effective delivery and management of programs, financial management, human resources, funding, and organizational planning.  With a current budget of approximately $6 million, the incumbent will work closely with a team of over 30 full and part-time employees.
The De Novo Treatment Centre is seeking an exceptional non-profit leader who will work collaboratively with the Board of Directors and the senior team to lead the vision, strategy and execution of programs, services, and operations. This is a significant responsibility that requires an authentic leader and communicator comfortable operating in a high demand environment with limited resources. You will play a vital role in maximizing efficiency, employee engagement, and client satisfaction.  With an academic understanding or practical experience, passion, and commitment to the 12 Step/ abstinence model, you believe in continuing education and in keeping skills updated and remaining current with new addiction treatment modalities.  You value staff and the role of the construction building trades and believe in cultivating strong, cohesive, and supportive environments and act as a champion of DEI internally and externally. Access to a vehicle and valid driver's license is required for this position.
To fill this position, De Novo has partnered with leadership advisory firm Odgers Berndtson. Applications are encouraged immediately and should be submitted online at https://careers.odgersberndtson.com/en-ca/28712.
For more information, please contact Yasmine Benali of Odgers Berndtson at Yasmine.Benali@odgersberndtson.com.
We would like to thank all applicants but regret that we are only able to personally contact those individuals whose backgrounds best match the requirements for the role.
Diversity, Equity and Inclusion
Odgers Berndtson is deeply committed to diversity, equity, and inclusion and encourages applicants from all equity-deserving groups.
The De Novo Treatment Centre is an equal opportunity employer. In accordance with the Accessible Canada Act, 2019 and all applicable provincial accessibility standards, upon request, accommodation will be provided by both Odgers Berndtson and the De Novo Treatment Centre throughout the recruitment, selection and/or assessment process to applicants with disabilities.