Career opportunities are presented in the language received.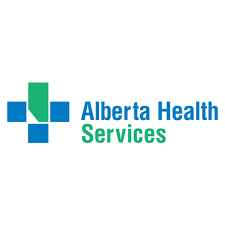 Deployment Manager
Location: Peace River, Alberta, Canada
Requisition #: ALB00395056
Salary Range: $41.64 – $71.35 per hour
Job Type: Temporary Full Time
Your Opportunity:
Emergency Medical Services (EMS) at Alberta Health Services is seeking an experienced and dynamic leader to join their Northern Alberta service area as a Deployment Manager. If you welcome a different pace of life, Northern Alberta could be the opportunity for you.
As a Deployment Manager, you will be committed to the mission of EMS; to make sure Albertans get the right care, in the right place, at the right time. The Deployment Manager is a leadership role in EMS Dispatch and reports to the Dispatch Centre Director. You will lead a team of EMS communication and dispatch (911) from the EMS Northern Communication Centre in Peace River. This is a newly built facility with modern technology to support the coordination of emergency response for the region.
The beautiful town of Peace River is located on the banks of the mighty Peace River; 2 hours Northeast of Grande Prairie and 5 hours North of Edmonton. Peace River offers a safe and welcoming environment with outdoor, recreational and social events to keep residents busy. A new Recreational Centre is beginning construction in the near future.
As a Deployment Manager, you will be tasked day to day operational direction and dispatch response to emergency calls, directly impacting patient safety. You will have leadership responsibility and contribute to the achievement of the operational goals of the province-wide dispatch model. The successful candidate will be provided training and development opportunities including the completion of the Certification in Emergency Medical Dispatch (EMD) within the first six months.
In addition to a competitive rate of pay, AHS currently has a Remote Retention Allowance in place to an annual maximum of $3,000. This allowance is non-pensionable and is payable on an hourly basis for all hours paid at the basic rate of pay.
Description:
The Deployment Manager has the responsibility to: Ensure there is an effective and safe level of resources in the dispatch centre. Follow up (according to Local Service Standards) on inquiries, investigations, and complaints. Monitor and continually improve system and staff performance. Provide system oversight and make adjustments to deployment and resource assignments to ensure appropriate levels of service. Ensure human resource compliance with call assignments, system status management assignments, medical call evaluation protocols and policies. Monitor and enhance safety performance. Develop and implement real time mitigation strategies for unplanned events. Work collaboratively with other EMS Zone management staff to develop operational strategies to manage; system performance, key partners and relationships, mutual aid, hospital wait times, inter facility transfers, specialty team transports, and system contingency plans. Work cooperatively with health care colleagues to balance system availability with site and patient needs.
Required Qualifications:
Advanced Care Paramedic with the ability to obtain an Alberta practice permit is required. A minimum of 2 years in a management / supervisory role, ideally in an organization of significant size, complexity and diversity. Requires diverse knowledge and experience in a clinical environment, emergency or non-emergency setting as well as an urban and rural perspective.
Additional Required Qualifications:
Effective communicator with strong organizational skills, client focused orientation and commitment to provide quality service. Critical thinking skills, systems thinking and the ability to apply these skills quickly in an intense environment. Leadership skills including demonstrated ability and comfort with decision making responsibilities, coaching and teaching, and the ability to inspire and build confidence in others. Manage change and create innovative solutions for complex and diverse issues. Manage diverse, complex, and sensitive issues. Ability to foster partnerships and achieve organizational goals within a large, diverse organization.
Preferred Qualifications:
Dispatch and Deployment experience. Delivery of EMS as a practitioner and supervisor. Physician Assistant, Registered Nurse, or Licensed Practical Nurse applicants will be considered.
How to Apply:
Please visit our website to learn more and apply:
https://careers.albertahealthservices.ca/jobs/deployment-manager-414767