Career opportunities are presented in the language received.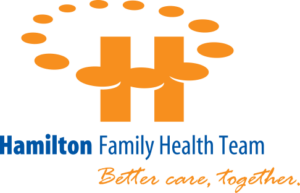 Integration Director, Primary Healthcare
Hamilton Family Health Team
Together, we do amazing things every day.
Imagine a supportive employer, a career that fits your lifestyle, and many learning opportunities. With the HFHT, you can have all of that, and more. We work hard to create an innovative and diverse workplace that values and celebrate the contributions of our employees. No matter what your role, working with us is about making a difference – every day!
We are looking for an experienced Integration Director, Primary Healthcare to join our vibrant team at Hamilton Family Health Team. Join the largest family health team in the province, where we are aiming to contribute towards a Healthier Hamilton.
Our vision is a Healthier Hamilton, and our mission is to provide excellent, comprehensive, and collaborative primary health care to achieve the best possible health and quality of life for our community. Our dedicated and skilled staff and physician practices that we work with are passionate about providing outstanding patient-centred care, and an exceptional patient experience to residents of in Hamilton.
Your Opportunity:
Integration Director, Primary Healthcare is responsible for advancing the HFHT's strategic plan through the development and implementation of four (4) geographical neighbourhoods across Hamilton. A key mandate for this position is to ensure a continuum of connected healthcare services and a coordinated effort across health and social service organizations to improve the patient experience for Hamiltonians.
This position will advance the development of a primary healthcare integration and enable the achievement of the HFHT's strategic plan by:
Developing, implementing, and evaluating strategic and operational plans.
Ensuring clinical performance, operational efficiency, patient and staff experience and the quality of patient care is exceptional.
Building collaborative relationships with stakeholders across the health system and the community.
Coordinating with the Primary Care Network (PCN) and Community Partners on projects and initiatives that align with the HFHT's Mission and Vision.
Ensuring that policies, procedures, systems, and accountability measures are in place.
Using data to identify opportunities to improve healthcare delivery and accurately forecast and plan for future workforce needs.
Championing quality improvement and primary healthcare transformation initiatives.
Leading the development and implementation of innovative and creative approaches for delivery of high quality and efficient healthcare services, to support HFHT strategic themes and effectively address population needs.
Engaging with internal stakeholders (Physicians, IHPs, Staff) to develop, operationalize and sustain the integrated healthcare model.
Developing and fostering joint accountability by developing analytical frameworks, and performance dashboards to assess progress on the HFHT's strategic plan and annual business goals and objectives.
Allocating resources appropriately to accomplish deliverables outlined in the annual business and strategic plans, identifies risk and mitigation strategies, and monitor progress.
Overseeing the development of policies, processes, and operational supports for the integration and standardization of health programs/services, facility planning, capacity, and achievement of annual business plans.
Developing and strengthening external linkages with the PCN, community services, provincial health organizations, other health regions, and other health related organizations to promote the exchange of information and ideas.
Serving as primary liaison for the HFHT with PCNs, Community Planning Tables and other health associations and organizations as they relate to operational responsibilities.
Chairing, co-chairs and participates on various multidisciplinary committees, sets priorities, assigns work and monitors to ensure members meet deadlines and objectives.
Collaborating with Primary Healthcare Managers to establish goals and objectives within the neighbourhoods consistent with HFHT's strategic themes.
Promoting effective communication within and between neighbourhood teams, so that each team is aware of and understands changes impacting them, the site, the organization, and how those changes will impact delivery of services.
Ensuring standardization of practice, quality, safety, and efficiency of the integrated healthcare model.
Working with Performance/Decision Support to ensure monitoring, development of indicators and evaluation data is collected and analyzed.
Utilizing population health data and key indicators to identify systemic variations and patterns in health.
Analyzing information to seek consensus on priorities, and makes decisions to design, implement, and evaluate healthcare services and community partnerships.
Mediating conflict and seeks resolution between stakeholders with the goal of providing seamless care and improving the patient experience.
We are looking for a future colleague who has…
Undergraduate degree in a relevant health related field required, master's degree preferred.
Designation as a Regulated Health Professional and a member in good standing with the relevant professional college or association.
Ten (10) years' recent, related experience in progressively responsible leadership positions.
Strong leadership experience in health care delivery, with preference to primary health settings.
Comprehensive understanding of current challenges in health care impacting primary care.
Strong knowledge of best practices and benchmarks for advancing integrated care.
Demonstrated systems/critical thinking skills in conceptualizing new approaches and challenging the status quo to identify issues, solve problems and design and implement effective changes.
Visionary leadership to engage, inspire and involve stakeholders in complex change initiatives.
Comprehensive knowledge of change management and process improvement principles and practices including Lean thinking.
Proven success in fostering collaborative and effective working relationships with stakeholders that promote cooperative goals and contribute to an atmosphere of trust and mutual respect.
Exceptional communication skills (verbal and written) to effectively communication with internal and external audiences at all levels.
Superior conflict management skills and expertise to persuade and navigate effective resolution of issues.
Excellent organizational and time management skills to effectively work under time pressure to meet deadlines, balance work priorities, and resolve problems in a timely manner.
Demonstrated statistical analysis skills and ability to interpret data.
Demonstrated ability to attend work on a regular basis is required.
Why Should You Apply to HFHT?
Healthcare of Ontario Pension Plan (HOOPP)
Health Care Spending Account
Organizational commitment to work-life balance, including options for a hybrid work model
Diversity, Equity & Inclusion Initiatives
Come be part of our vision!
Summary:
Classification: Non – Union
Primary Location: Hamilton, Ontario
Multi-Site: Yes
FTE: 1.0 FTE
Employee Class: Full-time
Date Available: ASAP
Application Instructions:
Interested applicants please submit resume and cover letter by email: hr@hamiltonfht.ca
Note:
If successful in receiving a job offer with the Hamilton Family Health Team, new hires will be required to provide proof of up-to-date vaccinations, including full COVID-19 vaccination prior to start date as a condition of their employment. If successful candidates are unable to get their COVID-19 vaccination as a result of a medical exemption, they will be required to submit supporting documentation to determine if they are exempt from this requirement.
All personal information is collected under the authority of the Freedom of Information and Protection of Privacy Act.
The Hamilton Family Health Team (HFHT) is committed to building a positive, supportive and inclusive environment that facilitates growth and teamwork. We strive towards fostering an environment where all members, partners, and patients feel respected, empowered, and valued for their contributions, and where the rights of all individuals and groups are protected.
The HFHT is an equal opportunity employer. In accordance with the Ontario Human Rights Code, and the AODA (Accessibility for Ontarians with Disabilities Act, 2005), the HFHT is committed to providing an inclusive and accessible process for recruitment, selection, and assessment. Accommodations are available upon request at any point in the selection process by notifying the recruitment staff.
The HFHT strives to reflect the diversity of the communities in which we live and serve. As such, we welcome applications from all qualified individuals, including First Nations, Metis, Inuit, racialized, newcomers, BIPOC, Francophone, 2SLGBTQI+, women, those living with a disAbility and/ or neurodiversity, individuals of all body types and varying ages.
We are committed to enhancing our environmentally and socially responsible practices for the benefit of all members of the HFHT. Our long-term perspective recognizes our responsibility to continually work as a community to reduce our ecological impact.
We thank all those who apply, however only those selected for an interview will be contacted.