Career opportunities are presented in the language received.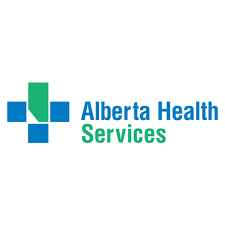 Manager – Home Care
Location: Wetaskiwin, Alberta, Canada
Requisition #: ALB00387626
Salary Range: $37.88 – $64.97 per hour
Job Type: Temporary Full Time
Your Opportunity:
Are you looking for an opportunity where you can lead a team of driven, hard-working, and dedicated Home Care professionals? If so, this is the opportunity for you!
As the Wetaskiwin/Winfield Home Care Manager covering two sites, you will report to the Area Director, supporting the vision, mission, and business of Alberta Health Services. You will be a dynamic, outgoing, nursing background professional who excels in communication skills, working with both professional and unregulated staff in a very fast paced office. You will play a key role in supporting an integrated and holistic approach to patient care, health promotions and health maintenance. The Manager will be responsible for developing and maintaining an effective framework for the operations of services to facilitate the delivery of efficient, effective and safe resident care. You will be implementing and monitoring your portfolio's budget while undertaking risk management, quality assurance and utilization of information in this field.
Wetaskiwin is a secure, connected and inclusive community home to a diverse population of 13,248 residents (SuperDemographics 2019) located in Central Alberta. As the smallest city in Alberta, Wetaskiwin is well-known for its friendly, small-town atmosphere, providing a quality lifestyle through ample greenspace, parks and recreation opportunities. With Edmonton only 45 minutes away, and the Edmonton International Airport even less, Wetaskiwin can maintain its welcoming atmosphere while remaining highly accessible to the international community.
Description:
Your responsibilities will include day to day operational duties of managing a Home Care office, including, but not limited to: Mentorship and development of staff. Assisting with staff scheduling. Addressing client concerns. Implementing and maintaining standards of practice. This position works closely with community partners, both contracted and non-contracted to ensure home care clients can remain in their home for as long as possible. You will have good time management, critical thinking abilities, and be able to work both independently and within a team environment to promote client centered care.
Required Qualifications:
Current license or active registration from appropriate professional body. Three years within the last five years' management experience. Three years' experience in home care. A demonstrated clear pattern of professional and personal development. Possession of a valid driver's license and access to a motor vehicle in good repair for work-related travel. Current Basic Cardiac Life Support – Health Care Provider (BCLS-HCP). Strong background with recruitment along with experience with RMS. Has working knowledge of relevant community resources along with transitional resources. Ability to identify potential gaps of care and work collaboratively to ensure client needs are met to deliver exceptional and individualized care.
Additional Required Qualifications:
Proven leadership skills including team building, resource management, conflict resolution, written and verbal communication, and facilitation/change management. Ability to collaborate with interdisciplinary team members including but not limited to acute care. Ability to prioritize and achieve results in a fast paced and changing environment. Solution oriented with a focus on decision making and resolving complex issues. Geriatric experience/certification considered an asset with training in case management principles. Knowledge of the continuing care sector. Have excellent interpersonal and communication skills. Excellent organizational and time management skills, self-directed and demonstrates the ability to work independently using sound professional judgment. Demonstrate critical thinking and decision-making skills. Demonstrate strong assessment skills.
Preferred Qualifications:
Strong clinical background in nursing with a baccalaureate degree in nursing is preferred however skills and experience relevant to nursing practice in home care will be considered. Experience in wound care, palliative care, provision of home parenteral therapy. Ability to provide effective education and client teaching. Computer knowledge/skills, specific to Meditech application, Microsoft Word and Outlook will be considered an asset.
How to Apply:
Please visit our online job board to learn more and apply:
https://careers.albertahealthservices.ca/jobs/manager-416996