Career opportunities are presented in the language received.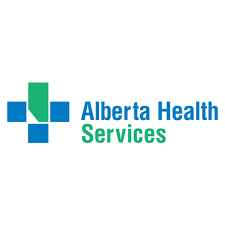 Supervisor – Access and Disclosure
Location: Calgary, Alberta, Canada
Requisition #: ALB00385462
Posting Close Date: Sep 27, 2023
Salary Range: $34.76 – $59.61 per hour
Job Type: Regular Full Time
Your Opportunity:
Are you up for the challenge? Alberta Health Services (AHS) is currently seeking an individual who combines Health Information Management Expertise with leadership capabilities to help lead the next phase of our organization's transformational journey as the Supervisor, Access and Disclosure (Release of Information).
In this role, you will play a key leadership role as we design and build our Access and Disclosure solution in EPIC, working with our vendor partner. You will manage and provide leadership in all aspects of health information, including its collection, use, access and disclosure, maintaining the data's integrity throughout the process according to legislation, accreditation, bylaws, and AHS policy.
Ranked the 5th most livable city in the world, the south-central Alberta City of Calgary (approx. 1.2 million,) is one of the world's cleanest cities, and receives the most sunshine annually of any major Canadian city. Calgary's amenities include K-12 public, Catholic, Francophone, charter, and private schools and 15 post-secondary institutions. Offering shopping, dining, the arts and professional sports teams, Calgary is also just 1.5 hours' drive from Banff National Park. You'll be based at the Rockyview General Hospital, a 650-bed full-service hospital noted for its urology department as well as housing the Lions Eye Bank, a regional centre for donated tissue used for corneal transplants.
AHS is Canada's first and largest province-wide, fully-integrated health system and is a top employer nationally and provincially, as well as a top employer for young people and diversity. Work for a supportive employer with competitive pay, comprehensive benefits, and opportunities for growth. Read on for full details and to apply! This position offers a Hybrid work arrangement.
Description:
The Access and Disclosure Supervisor is responsible and accountable for providing the direction, team leadership, and organization of the Access and Disclosure activities for Calgary and South zones' teams. As AHS transitions to Connect Care, this position will be instrumental in the development, design and adoption of the clinical information system in access and disclosure, and development of organizational governance and educational materials to support access and disclosure activities across AHS.
As the supervisor, you are a key contributor in the development of provincial standards for access and disclosure services and will participate in design and development of Connect Care. You will also take a lead role in the implementation of Connect Care for Access and Disclosure activities across AHS. Leading a large team of health information management professionals and clerical staff, you will work with a high degree of independence, make zone-wide decisions, and influence the provincial direction of the program. You will ensure Alberta Health Services' compliance with the legislative requirements of the Health Information Act relating to formal, informal, and routine requests for information. You will also work collaboratively with various clinical and service departments.
Specific accountabilities will include: ensuring accurate, complete and timely processing of requests; ensuring quality outcomes in compliance with provincial legislation, internal policies, procedures and standards; and overseeing a high quality, locally managed access and disclosure service.
Required Qualifications:
Must include cover letter with application. Diploma or Undergraduate Degree in Business Management, Information Access and Privacy, Health Information Management or Health Informatics with appropriate certification, licensure, or recognized designation (IAPP, CIM, or CHIMA certification and active membership with appropriate association). Minimum of 3-5 years leadership experience in an organization of significant size, scope, complexity, and diversity.
Additional Required Qualifications:
Strong knowledge of Release of Information activities.
Preferred Qualifications:
Leadership experience in an organization delivering health care services is preferred. Change management experience and/or PROSCI designation would be considered an asset. Equivalent education and experience will be considered for this position.
How to Apply:
Please visit our online job board to learn more and apply:
https://careers.albertahealthservices.ca/jobs/supervisor-access-and-disclosure-405430