Career opportunities are presented in the language received.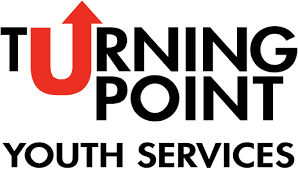 TPYS will honour its commitment to reconciliation, justice, and equity, for all its members by honouring the land's history, educating ourselves, and playing an active role in redressing the systemic, structural, and historical disadvantage facing Indigenous communities.
Turning Point Youth Services (TPYS) has a rich history of service provision to youth and families in need of social supports and services. TPYS has grown from its original roots as Mercury Youth Services in 1976 to now being a multi-service agency with a range of strength-focused individualized services for youth with complex needs. The addition of Clifton Youth Services in 1996 and then Toronto Group Homes and Yorklea Youth Services in 1997 broadened the agency's range of live-in treatment and to also supporting youth in conflict with the law. In 2001, the addition
of The Boys' Home increased TPYS' ability to provide comprehensive supports to youth and families.
The agency's vision is "Healthy Minds, Healthy Futures" and its mission is to "empower youth to make positive changes". TPYS believes in providing comprehensive programs and services that focus on individual strengths and needs, opportunities for developing positive relationships with families, and collaborating with community partners to enhance services for youth. TPYS is committed to excellence and innovation through its dedicated and trained staff and values diversity, trust, respect, and equality in its workplaces.
It is within this context that TPYS invites nominations and applications for the role of Director of Services, a position that will have an indelible impact on the future of the organization.
Reporting to the Executive Director, the Director of Services will lead the development and implementation of service offerings and pathways at TPYS, while dedicating at least a day a week to broader strategy and integration work as part of the East Toronto Health Partners (ETHP) Youth Mental Health Steering Committee. They will supervise a team of experienced managers who run youth services, ensuring that programs and services meet strategic and operational objectives. They will also be responsible for providing consultation around more complex, high-risk client and family situations, and will work collaboratively with external collaborators and partners to develop service delivery in the region.
The Director of Services will ensure that policies and services are aligned with best practice to be responsive to the equity and inclusion needs of the TPYS community, as well as actively support
a positive, healthy workplace culture. They will contribute to the budgeting process and be responsible for ensuring that adequate supports and resources are in place for the success of services, while also meeting accreditation and other standards per funder and legislative requirements.
Qualifications
Among the qualifications being sought in candidates, the incoming leader must have a deep and abiding commitment to advancing reconciliation, equity, diversity, and inclusion in all its forms and must believe intrinsically in the importance of leading with curiosity and welcoming ideas that can be turned into possibility.
While all candidates are encouraged to apply and share how they see themselves adding value to the TPYS environment, the following credentials and/or experiences are seen as possible markers of the candidates most likely to realize success in the role:
progressive years of experience in a leadership role in a relevant field as well as a degree in a related discipline;
a strong understanding of youth services in Toronto, particular in the areas of mental health, housing, and/or youth justice;
a track record of successful program development and implementation;
excellent communication and interpersonal skills; and
a demonstrated ability to lead teams and collaborate with diverse groups.
How to Apply
As a leader in Toronto youth services, TPYS has a responsibility to be an active ally to help create a just and equitable society. Many of TPYS' clients and colleagues identify as Black, Indigenous or racialized, and deal with issues of oppression and systemic racism. TPYS stands firmly with sector partners to condemn all forms of oppression and racism. TPYS is partnering with BIPOC Executive Search to ensure an applicant list that is diverse and is as intersectional as possible. All interested applicants can send their résumé to Candice Frederick by emailing cfrederick@bipocsearch.com or Melissa Sumnauth by e-mailing msumnauth@bipocsearch.com or apply through the BIPOC Executive Search mobile app.
In accordance with the AODA Act, for applicants living with a disability, accommodation will be provided throughout the search process. Should accommodations be required, please make Melissa aware by using the above email address.
The salary for the role of Director of Services will be approximately $110,000, depending on experience.
We thank everyone for their expression of interest—and are truly appreciative of the time individuals put into applying—but with the limitations of time, only those selected for an interview will be contacted.