Career opportunities are presented in the language received.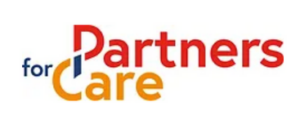 Volunteer Opportunity
Partners for Care Inviting Board Members – Forge a New Healthcare Experience
An independent partner of Nova Scotia Health, Partners for Care (PFC) collaborates with businesses to transform health care to enact positive and accessible service experiences for patients, providers, and communities. Leading dynamic and innovative solutions while safeguarding existing businesses Partners for Care invests to improve health care. This is a unique impact opportunity to make life easier for Nova Scotians through sustainable business partnerships.
A bold new strategic plan emphasizing entrepreneurship and innovation means new and additional seats at the board table. To ensure a mix of talents and backgrounds, Partners for Care is particularly interested in candidates who possess any of the following skills and experience:
Healthcare business owner
Business professionals with startup or entrepreneur experience
Healthcare leader
Governance acumen and service centric focus
Individuals from across Nova Scotia and, in particular, Western and Northern health zones
Board appointments are for two terms of three years with an expectation of committee membership.
Partners for Care seeks and values diversity and welcomes submissions from all walks of life.
If you share the vision to improve health care in Nova Scotia, please send your resume with a cover letter to Angela Mitton at amitton@kbrs.ca by April 12, 2023.
The Board of Directors is accountable for PFC performance against mission and strategic objectives and for the effective stewardship of financial and human resources. This engaged board works collaboratively to act in the best long-term interests of PFC through informed decision-making, a broad knowledge base and an inclusive perspective.
In keeping with best board renewal practices, new members will be supported and orientated by the Partners for Care Executive Director.