Charting a bolder, brighter future in healthcare
"CCHL is excited to be introducing our newest thought leadership concept – "A Leadership Organization" – to international health leaders at the ACHE 2023 Congress on Healthcare Leadership in Chicago next week," said Alain Doucet, CEO. "This conference, themed Bolder/Brighter, brings together more than 4,000 international health leaders exploring practical solutions to the challenges we face in healthcare today."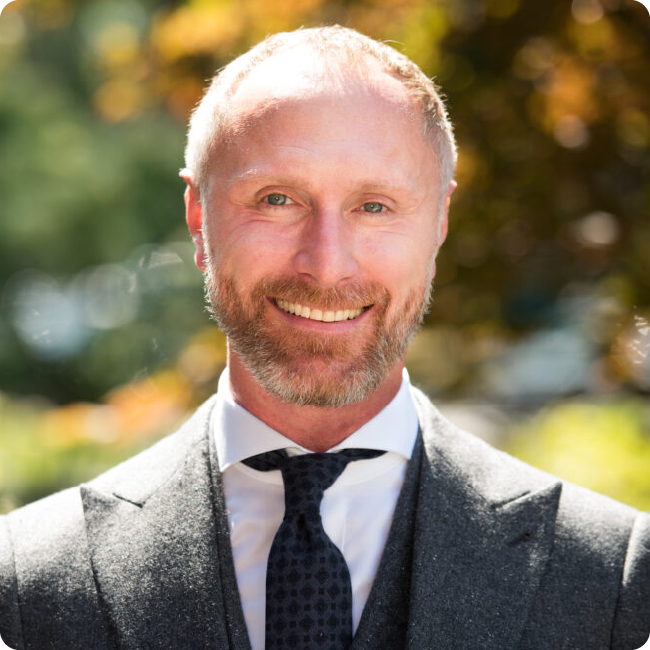 In his presentation "Thriving as a Leadership Organization," Jaason Geerts, PhD, Director, Research and Leadership Development at CCHL will introduce the concept of leadership being dispersed and embedded effectively throughout an organization, rather than a function entitled exclusively to those in positional roles. Examples of how leaders at different levels can apply the concept within their own organization will also be discussed.
ACHE and CCHL have a long-standing partnership that includes collaborating on and supporting health leaders through professional development initiatives, Including presentations at our respective national conferences in the coming weeks. In addition there will be joint journal publication activities later in 2023.
Jaason Geerts, PhD, Director, Research and Leadership Development said "Our evolving partnership with ACHE is very important to the College. Congress is a fabulous opportunity to showcase and validate the research and work of the College by engaging with international health leaders at this world-class event."
To learn more about the 2023 Congress on Healthcare Leadership, taking place March 20-23, visit the conference website: https://congress.ache.org
Learn more about ACHE's optional "Leading Strategic Change" workshop taking place in advance of CCHL's national conference this June in Toronto.
About the American College of Health Executives
The American College of Healthcare Executives is an international professional society of more than 48,000 healthcare executives who lead hospitals, healthcare systems and other healthcare organizations. ACHE's mission is to advance our members and healthcare management excellence. https://www.ache.org
About the Canadian College of Health Leaders
The Canadian College of Health Leaders (CCHL), a national member-driven non-profit association, is the connected community that develops, supports, and inspires health leaders across Canada. The College strives to provide the leadership development, tools, knowledge and networks that members need to become high impact leaders in Canadian healthcare. https:www.cchl-ccls.ca
For further information, please contact:
Jaason Geerts, PhD
Director, Research and Leadership Development
Canadian College of Health Leaders
1-800-363-9056 ext. 233
jgeerts@cchl-ccls.ca