The Canadian College of Health Leaders and 3M Canada Company are proud to announce that the recipients of this year's 3M Health Care Quality Team Awards are Humber River Hospital and Island Health.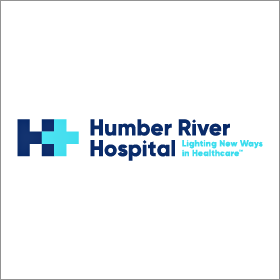 Humber River Hospital's Elderly Assess and Restore Team (HEART) is the recipient of the 3M Health Care Quality Team Award (Within an Organization). HEART is comprised of Occupational Therapists, Physiotherapists, Rehabilitation Assistants, and Registered Practical Nurses and serves a subset of "high-risk" seniors that have restorative potential and can benefit from assess and restore interventions. Through the HEART program, patients are screened for eligibility and assessed upon admission. Once enrolled, patients are followed to discharge and receive post-discharge continuity of care. Assessments use validated tools to ensure that HEART services are made available to the most complex and difficult to discharge patients who also have a functional restorative potential. The program helps patients maintain their independence in the community, improves inpatient capacity, and provides a basis for scale and spread.
Island Health's STEPS for expedient discharge – Short Term Enablement and Planning Suites (STEPS) is the recipient of the 3M Health Care Quality Team Award (Across a Health System). STEPS is an innovative collaboration between community health services, long term care, acute care and assisted living that creatively repurposes subsidized assisted living spaces into a transitional care unit, supporting acute patient flow. The STEPS unit is the first of its kind on the Island, and improves acute length of stay, alternate level of care rates, readmission rates, clinical outcomes, and client and family experience. The integrated project leadership team revamped community care processes, communication pathways, billing practices and many other systems. STEPS success is testament to the power of collaboration and innovation to support a network of care for the Cowichan community.
The 3M Health Care Quality Team Awards recognizes innovation, quality, patient & family engagement, and teamwork. 3M Canada Company encourages institutions and healthcare providers to embrace quality management by developing innovative approaches that bring about sustainable improvement.

These awards, sponsored by 3M Canada, are part of the CCHL National Awards Program and will be presented at the virtual Honouring Health Leadership event on June 16, 2022.
About 3M Canada Company
3M, focuses on providing better care through patient-centered science. Helping transform patient outcomes by stewarding skin, reducing the risk of preventable complications and restoring lives. From wound and skin care to solutions for BSI and SSI risk reduction, our team is ready to partner with you to strive toward a world with zero complications and better patient outcomes.

For further information and/or to arrange an interview, please contact:Christian Coulombe
Vice-President, Marketing & Membership
Canadian College of Health Leaders
613-235-7219, ext. 213
ccoulombe@cchl-ccls.ca