The Canadian College of Health Leaders and Johnson & Johnson MedTech are pleased to announce the recipients of the 2022 Robert Wood Johnson Awards. Established in 1956, the Robert Wood Johnson Awards are presented to students from six Canadian universities offering a Master of Health Administration. Recipients are selected by their respective faculty for their individual achievements and promising contributions to health services management.
Congratulations to our award recipients!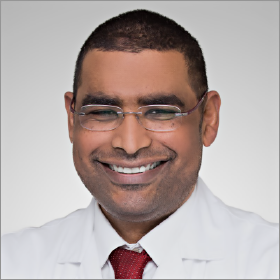 Dr. Saeed Elassy
Dalhousie University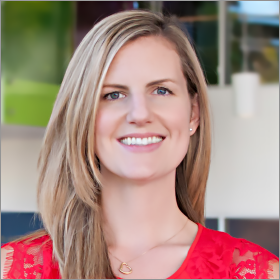 Nicole Didiuk
University of British Columbia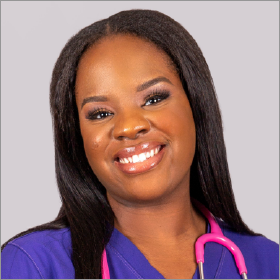 Stéphanie Bumba
Université de Montréal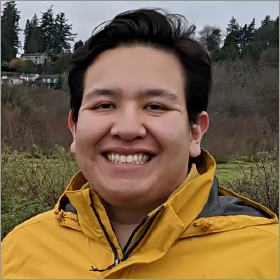 Jesse Alook
University of Alberta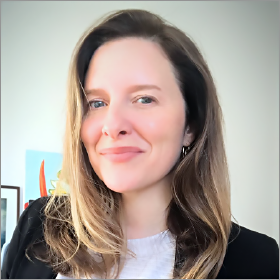 Elizabeth Tanguay
University of Ottawa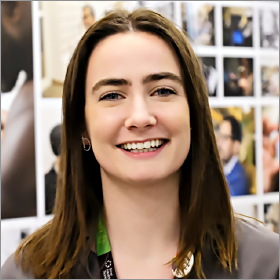 Eimear Murphy
University of Toronto
These awards, sponsored by Johnson & Johnson MedTech, are part of our CCHL National Awards Program, and will be awarded during our June 16, 2022 Honouring Health Leadership event.
About our recipients
Dr. Saeed Elassy, Dalhousie University
Dr. Saeed Elassy is a Cardiothoracic Surgeon who performed more than 2500 open heart cases and has more than 25 years of experience in healthcare systems in several countries. He holds a master's and Ph. D. degree in Cardiothoracic Surgery and a Diploma in Healthcare facilities management. He is a spring 2022 candidate for Master of Health Administration from Dalhousie University in Halifax, NS, where he is currently living. His administrative experience includes leading new healthcare projects, operation management, and facilitating mergers and acquisitions of private health care facilities. Saeed has published many international articles and has instructed courses for medical students, nurses, and allied health professionals. Saeed is an active member of the CCHL and working towards his CHE designation. Saeed strongly believes in the importance of interprofessional collaboration in healthcare. He is looking forward to continuing to build on his extensive clinical experience to improve healthcare systems efficiency, patient access through technology, and leveraging physicians' engagement in healthcare administration. Saeed is proficient in knowledge mobilization, critical thinking, and change management, and he is passionate about continuously learning new skills and innovation in healthcare. Saeed enjoys hiking beautiful NS, handcrafts, and traveling with his family in his free time.

Nicole Didiuk, University of British Columbia
Nicole earned her Bachelor of Business Administration degree from Simon Fraser University and started her career in the non-profit health sector before shifting to conference production both locally and as far away as Arusha, Tanzania. Her program planning skills, particularly with multiple stakeholders, are useful in her current role managing rural medical education programs at the UBC Faculty of Medicine's Continuing Professional Development division. Here, Nicole discovered a passion for supporting health care providers along their unique educational journeys and for exploring how ongoing medical education and supportive networks ultimately impact patient care. Someone who values lifelong learning herself, Nicole is proud to be a part of the 2020-22 cohort of UBC's Master of Health Administration program at the School of Population and Public Health. Here, she enjoys expanding her knowledge and tackling relevant issues alongside an interprofessional group of health care leaders and change agents.

Stéphanie Bumba, Université de Montréal
Stéphanie Bumba has been a nurse clinician since 2019 and currently practices at the McGill University Health Center. She created the web series, "These Afro-Scientists from Yesterday to Today", which features Afro-descendant personalities who left their mark on health sciences history. Her educational videos are available on her YouTube channel "Nurse Stephie Tv". Ms. Bumba is officially the first nurse clinician to have written articles for the Montreal Science Centre. Her work has been highlighted in several national newspapers such as CBC/Radio-Canada, La Presse, TVA Nouvelles, Global News, L'Actualité, Montreal Gazette, The Toronto Star and CityNews Vancouver. She recently gave lectures at several educational institutions such as the Universities of Ottawa, McGill, Montreal and Concordia and the National Institute for Scientific Research (INRS). Her civic involvement throughout her academic career led her to being invited to a historic event as a distinguished guest. In June 2021, McGill University and Howard University announced the launch of the "Dr. Charles R. Drew" graduate scholarships in recognition of the doctor's global contributions as the "Father of Blood Banks". Finally, Ms. Bumba is one of the authors of L'Agenda des femmes 2022, which includes writings advocating for nursing expertise, cultural competence and the political role of caregivers. Stéphanie Bumba, a Canadian of Congolese origin, works every day to encourage people to live together in a multicultural society.

Jesse Alook, University of Alberta
A proud member of Bigstone Cree Nation, Jesse Alook was raised in Wabasca, AB, before he moved to Edmonton to pursue a Bachelor of Science in Nursing. After working as a Registered Nurse in a large urban emergency department, Jesse was accepted into the University of Alberta's Master of Public Health degree specializing in Health Policy and Management. Jesse was first introduced to the field of Indigenous Health as part of a grade 11 career internship with Alberta Health Services. It is here where he was inspired to pursue a career in health care, and what encouraged him to train as a Registered Nurse and a public health practitioner. Jesse's primary interests in public health are within the realm of Indigenous Health and health leadership. During the Master's degree, Jesse spent time learning from Elders and other Indigenous students across campus as the President of the Indigenous Graduates Student Association. Jesse is currently completing a practicum project with the Government of British Columbia's Division of Indigenous Health and Reconciliation. Upon graduation, he hopes to find a leadership position where he can utilize and implement his training in both nursing and public health with Indigenous communities across Canada.

Elizabeth Tanguay, University of Ottawa
From an early age, Elizabeth Tanguay learned the value of kindness and civic engagement and remains an active contributor in her community. Her mission in life is to dedicate her energy and talent to improve society's welfare. Born in Quebec City, Elizabeth is fluently bilingual in both official languages and has a Bachelor of Arts in Public Communications from the Laval University. Through 20 years of experience in healthcare she has gained a comprehensive background in business development, marketing, communications, and team building. After collaborating with a broad network of individuals and institutions from the private and public sectors of the health system, she enrolled in the MHA program at the Telfer School of Management of the University of Ottawa to acquire key competencies and knowledge to become a successful leader in the public administration of healthcare. Upon graduating, Elizabeth was awarded the 2020-21 MHA-AA Health Leadership Award, for an outstanding presentation of the Health Care Management Field Project crowning the MHA Program. Elizabeth is now the Administrative Director of the Ottawa East Ontario Health Team, a relatively new provincial integrated delivery model in Ontario. As a transformative leader in integrated healthcare, she leads collaborative multisector efforts to improve the lives of citizens through a population health approach based on the quadruple aim framework. Through the continuation of her work and dedication, Elizabeth hopes to support the necessary transformations of the health system to be more representative of today and tomorrow's contexts and better meet the needs of the people it serves. So that one day, constituents from all walks of life may reap the benefits of these system changes and enjoy life to the fullest.

Eimear Murphy, University of Toronto
Eimear Murphy began her healthcare journey studying Radiography at University College Dublin, Ireland, graduating with a Bachelor of Science in 2011. After working in a large teaching hospital in Dublin, Eimear moved to Toronto where she began her career at Mount Sinai Hospital. As a Medical Radiation Technologist, Eimear worked across multiple areas of the hospital. This included working closely with the Michener Institute of Education leading student and staff learning in the department. After becoming a supervisor in the department, Eimear worked on large-scale strategic projects, including the roll-out of a Technologist Peer Review program across six sites and the redevelopment of the Breast Imaging department at Mount Sinai. Eimear is focused on improving patient experiences and in 2020 she received JDMI's Joan Nuttall award for outstanding patient care. She is a long-standing member of the Practice Council managing quality improvement and practice changes across six sites. Since joining Mount Sinai, Eimear completed a Certificate in Management Accounting at University of Toronto and also pursued a MHSc Health Administration in order to lead further positive change in the health system. Eimear is passionate about improving coordination of care and completed a three-month practicum at the Ontario Ministry of Health in summer 2021, where she was a member of the team responsible for the implementation and support of Ontario Health Teams.