The Canadian College of Health Leaders and Johnson & Johnson MedTech are pleased to announce the recipients of the 2023 Robert Wood Johnson Awards. Established in 1956, the Robert Wood Johnson Awards are presented to students from six Canadian universities offering a Master of Health Administration. Recipients are selected by their respective faculty for their individual achievements and promising contributions to health services management.
Congratulations to our award recipients!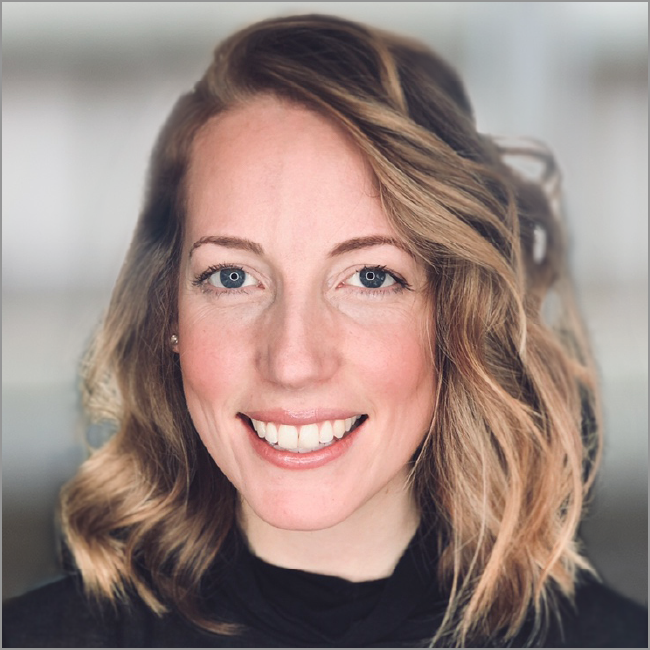 Kate Mason
Dalhousie University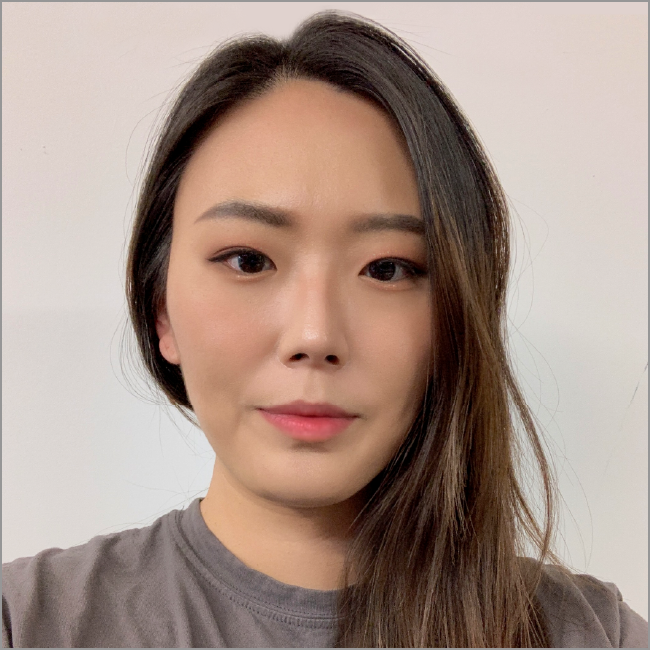 Jennifer Jun
University of British Columbia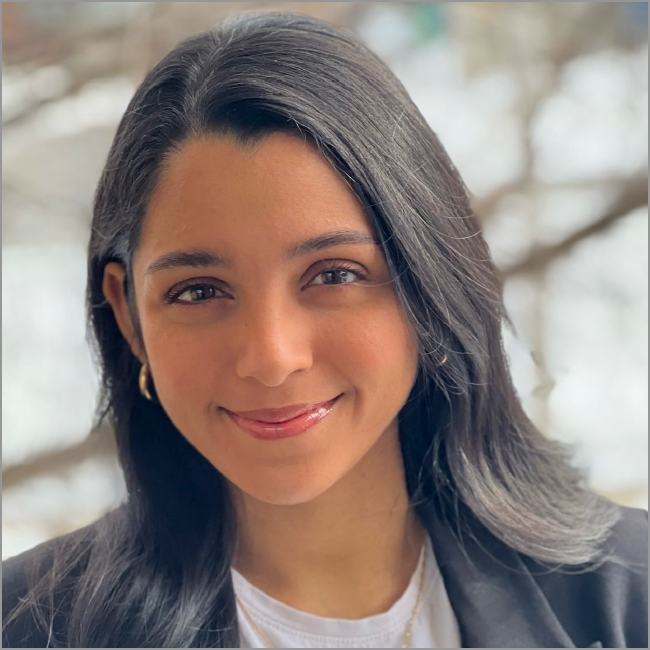 Daniela Cotes
Université de Montréal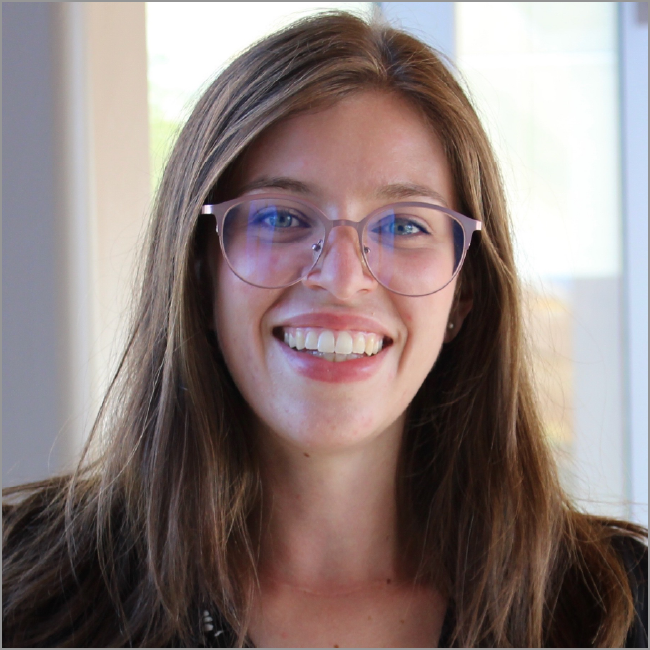 Claire Tizzard
University of Alberta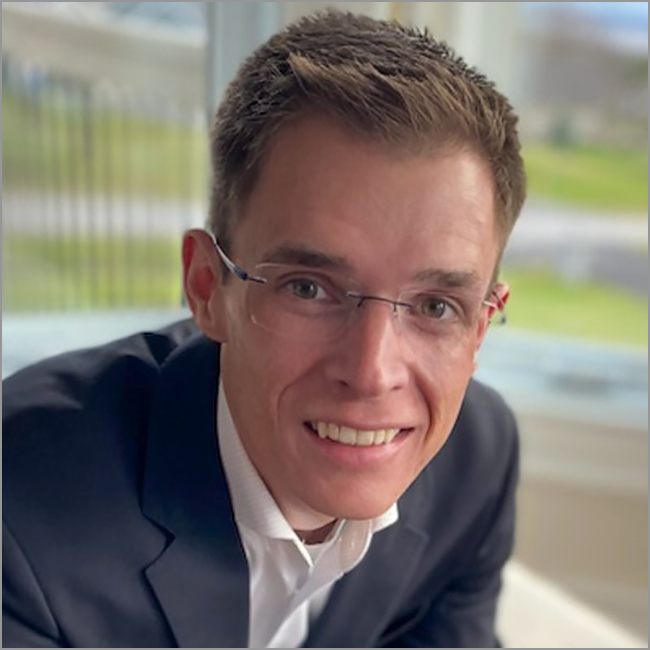 Brent Leonard
University of Ottawa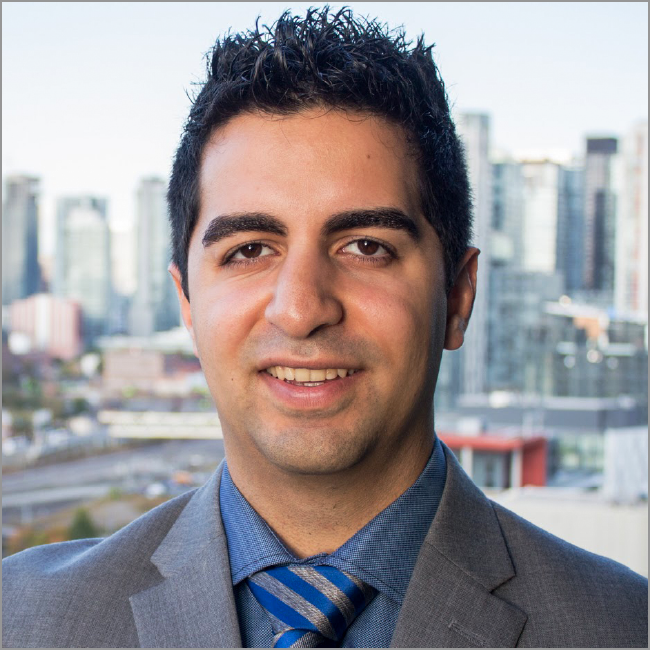 Sahand Ensafi, CHE
University of Toronto
These awards, sponsored by Johnson & Johnson MedTech, are part of the CCHL National Awards Program and will be presented at the June 5 luncheon during the 2023 CCHL National Conference.
About Our Recipients
Kate Mason, Dalhousie University
Kate Mason is a Registered Nurse with a specialization in palliative care. Kate has recently completed her Master of Health Administration degree at Dalhousie University, which helped her secure her current role as the manager of Valley Hospice as well as the Community Palliative Consult Team for southwestern Nova Scotia. Kate is also an active volunteer in the healthcare sector. To support her local not-for-profit hospice during the COVID-19 pandemic, Kate founded a Memorial Bike Ride for Hospice Halifax, which has raised more than $70,000 over three years. Each year Kate bikes one kilometer in honour of every patient who has died over the previous year at hospice. She is also a patient research partner for several projects aimed at improving the lives of patients with IBD. It was her experience as an IBD patient in her late teens that sparked her curiosity about a career in healthcare. Kate is therefore able to use her experience as both a patient and a front-line nurse when making decisions as a health services manager.
Jennifer Jun, University of British Columbia
Jennifer graduated from UBC with a Bachelor of Science in 2012, and with a Bachelor of Pharmacy in 2016. She has worked as a pharmacist with Providence Health Care at the frontline of opioid crisis in British Columbia, where she found her passion for providing substance use disorder care to one of the most marginalized populations. In line with her career, Jennifer has interest in substance use research, specifically with pharmaceutical alternatives and treatments (i.e., opioid agonist treatment, prescribed safe supply). She has studied the efficacy of Dexedrine in reducing cocaine use in patients with IV drug use and is currently working on a research project that could inform policy makers of a more wraparound care approach to prescribed safe supply involving pharmacists and their expanded scope of practice. At present, Jennifer is in her second year of the Master of Health Administration program at UBC. With her learning, she wants to work towards better access to culturally safe and trauma-informed care, especially for vulnerable populations in the community, and shift care approaches from reactive to proactive for patients with substance use disorders. Overall, Jennifer hopes to become a mindful leader in healthcare, who works in collaboration with patients with lived experiences as equal partners.
Daniela Cotes, Université de Montréal
From a young age, Daniela has been passionate about the physical and mental dimensions of health. In 2019, she earned a Bachelor of Arts in Psychology from Concordia University, and after graduating, she was proud to join Sainte-Justine University Hospital's renowned Research Center, located in Montreal. There, she has worked for four years as a research assistant in multiple studies on psychosocial development, supporting research teams through a variety of experimental and administrative activities. Eager to start building a career in which she could pursue her passion for both mental and physical health, Daniela enrolled in the Master of Healthcare Administration program at the University of Montreal, and is now set to graduate in the spring of 2023. During her studies, she became passionate about quality in care. In particular, she developed a profound interest in patients' subjective perception of quality, which she firmly believes to be a crucial element in the ongoing quest for excellence across the healthcare system. As she dives into her career, Daniela hopes to highlight the value of a humanistic approach to the delivery of care, especially for pediatric and senior populations, and to develop strategies aimed at enhancing the experience and satisfaction of citizens by looking at healthcare structure and processes from their perspective. Most importantly, she aspires to become a committed health leader whose work contributes to creating the best possible experience of care for patients of all ages and from all walks of life through kindness, compassion, respect, and dedication.
Clair Tizzard, University of Alberta
Claire began her career pursuing her interest in brain health by earning a Bachelor of Science, Honours in Neuroscience and Mental Health from Carleton University in Ottawa. During this time, she gained professional experience working at a non-profit in Newfoundland and Labrador, supporting healthcare professionals in rural and urban settings to provide dementia-informed care. Through this experience, and with mentorship from her professors, she developed a passion for knowledge mobilization and an interest in developing evidence-informed policy to promote Health for All. This led her to pursue the University of Alberta's Master of Public Health (MPH) degree specializing in Health Policy and Management. While pursuing her Master's, Claire worked as a knowledge broker with a public health unit in southern Ontario, supporting community members in response to COVID-19. This work provided insight into the complex interaction of the health care, regulatory, and legal systems in Canada that health leaders must navigate. She continued to explore this interaction through her practicum placement, where she researched data governance practices to promote the responsible use of data in program and policy development and evaluation. Claire has enjoyed being an active member of her school community as the communications officer for the School of Public Health Students' Association in 2022. She intends to develop her leadership experience by remaining active in her community. Upon completion of her MPH, Claire will be employed as a Research and Policy Analyst with Alberta Health. She looks forward to expanding her experience and knowledge to promote Health for All.
Brent Leonard, University of Ottawa
For nearly 20 years Brent has excelled in senior finance roles in the private sector, most recently for a start-up company whose mission it is to foster a holistic approach to healthcare and supporting individuals through their wellness journey. This is a cause that Brent became increasingly passionate about and one that was underscored for him through his own personal health journey and that of a close relative. Focused on improving health navigation for patients and caregivers alike, he completed the Master of Health Administration at the University of Ottawa. It is through this academic journey that Brent's passion for primary care was born. During his residency at Perley Health in Ottawa, he evaluated primary care models in Ontario and designed a unique primary care clinic to be integrated into the long-term care environment. In so doing, Brent worked with more than three-dozen healthcare professionals and organizations, crafting a vision to enhance the local health system and promote physician recruitment and retention in the city of Ottawa. Brent was awarded the MHA Alumni Association Leadership Award from the Telfer School of Management and continues to pursue his passion and project with Perley Health today. Brent actively serves on several Boards of Directors of not-for-profit organizations aimed at supporting and serving patient populations locally and nationally. These activities are all in keeping with his personal mission to improve health care services and their management.
Sahand Ensafi, University of Toronto
Sahand Ensafi is an Emergency Medicine Physician Assistant (PA) with 10 years of experience working at the University Health Network (UHN). In 2017, Sahand was elected as the Canadian Association of PAs (CAPA) Ontario Chapter Vice President. In 2019 he was also awarded the Tom Ashman PA of the Year Award for his commitment to providing high-quality patient care and in advocating for the profession across Canada through the engagement of hospital leadership, ministry officials, and elected officials. Sahand's efforts and positive track record, enabled his appointment as the Ontario Chapter Director from 2019-2021. Sahand is a passionate clinical educator with experience educating all members of the Emergency Medicine team. He has also held a variety of positions as faculty at McMaster University and the University of Toronto, where he teaches and mentors PA students. Sahand hopes to empower patients seeking reliable health information online through the creation of his YouTube channel – DxTx. The channel aims to provide patients with high-yield educational content regarding common health conditions as well as on the inner workings of the healthcare system. In 2021, Sahand was appointed the Medical Lead of Emergency Preparedness at UHN where he provides medical oversight of the program. Sahand and the EP team collaborate with all members of "TeamUHN" to mitigate, prevent, prepare for, respond to, and recover from internal or external events that can significantly impact hospital operations. Sahand looks forward to leveraging the knowledge he gains from pursuing an MHSc in Health Administration to help increase health system efficiencies, sustainability, and the continued integration of team-based models of care. Through this work, he also hopes to develop innovative methods for improving provider wellness while supporting the delivery of high-quality patient care.