The Canadian College of Health Leaders is proud to announce that Kaiyan Fu, CHE, Vice-President, Senior's Health, and Chief Clinical Executive at SE Health, has been named recipient of the 2023 Nursing Leadership Award.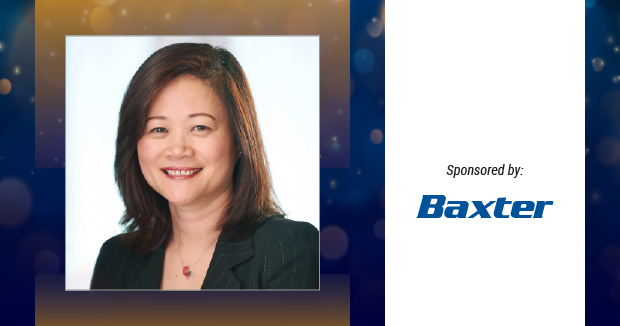 Kaiyan Fu is truly a great leader; she sets strategic directions for Professional Practice and Clinical Quality that enable care delivery excellence by 3000+ nurses nationally. While Ms. Fu's contributions to advance nursing are numerous, her leadership in implementing the Attending Nurse Practitioner (NP) role in long-term care (LTC) is a highlight. She was instrumental in optimizing the NP scope of practice for safe and quality care from the facility to the provincial level.
She worked collaboratively with the Ontario Medical Association to remove barriers and enable collaboration between medicine and nursing, resulting in the introduction of 75 Attending NPs with Ontario adding 225 NPs to LTC. Her capabilities are illustrated through her actions in leading SE Health's model of care implementation.
Through her participative leadership approach, she is transforming SE Health's organizational culture towards a nurse-led, empowered model to optimize nursing practice, and continuity of care has increased by 60% under her guidance. She also sits on the Board of Governor's at North York General Hospital and volunteers her time to mentor aspiring nurse leaders imparting her philosophy of teaching how to fish¬ for sustained success.
The Nursing Leadership Award builds on the themes of patient centered care and leadership, and honours those who demonstrate an ongoing commitment to excellence in these areas.
This award is sponsored by Baxter. Baxter touches the lives of millions of people around the world every day. Their products and therapies can be found throughout hospitals and clinics – from the ER to the OR, from the pharmacy to the ICU – as well as advancing patients' care in their homes.
This award is part of our CCHL National Awards Program. and will be presented at the virtual Honouring Health Leadership event on June 4, 2023.
For further information and/or to arrange an interview, please contact:
Christian Coulombe
Vice-President, Marketing & Membership
Canadian College of Health Leaders
613-235-7219, ext. 213
ccoulombe@cchl-ccls.ca