The Canadian College of Health Leaders is proud to announce that Reece Bearnes, CHE, has been named recipient of the 2023 Mentorship Award.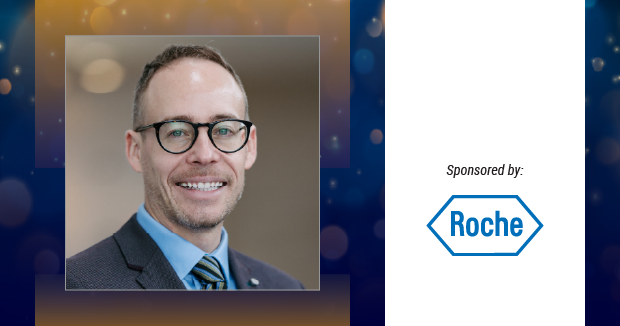 Reece is the Executive Director of Clinical Operations at The Ottawa Hospital (TOH), and the Regional Vice-President of Cancer Care Ontario. Reece also created the School of Health Administrations Executive-in-Residence position, which led to the implementation of the ELEMENT Mentoring Program (EMP). Crediting strong mentorship throughout his career, Reece has demonstrated a personal passion and commitment to mentorship, formally mentoring countless students alongside many other health leaders informally, day-to-day as part of his role at TOH.
Reece is known for his authentic talent for serving as a leader and mentor. Reece's development of positive rapport with his mentees, translates into psychological safety for students that significantly fosters overall growth. Reece Bearnes is a deserving recipient for this award , highlighting not only his unwavering commitment to developing future health leaders, but the impact of the mentorship program he helped establish, which has benefited countless aspiring health leaders.
The Mentorship Award is presented to a leader in the healthcare system who demonstrates exemplary, sustained commitment to mentoring, and inspiring healthcare leadership.
This award is sponsored by Roche. Roche is committed to improving the effectiveness and efficiency of the healthcare system in the diagnosis, treatment and management of acute and long-term disease in key therapeutic and diagnostic areas.
This award is part of our CCHL National Awards Program. and will be presented at the Honouring Health Leadership event on June 4, 2023.
For further information and/or to arrange an interview, please contact:
Christian Coulombe
Vice-President, Marketing & Membership
Canadian College of Health Leaders
613-235-7219, ext. 213
ccoulombe@cchl-ccls.ca