On behalf of the CCHL Atlantic Chapters, we invite you to join us for a Keynote presentation by Janet Simm, CEO of Northwood LTC titled "The Time Afterwards". This presentation will then be followed by the Bluenose Chapter AGM business.
Featured Speaker: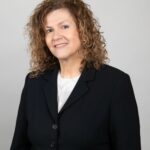 Janet Simm, CEO of Northwood LTC
In March, 2014, I accepted the position of President and CEO for Northwood. For 60 years, Northwood has led the way as Nova Scotia's most dynamic continuing care organization committed to innovation and change. Northwood serves over 6,500 clients daily by providing programs and services that help people maintain an active and independent lifestyle or providing care and support when needed. Northwood has 2000 staff, and 500 volunteers. Services include 541 long term care beds in facilities located in Bedford and Halifax and soon to be 36 beds in Ivy Meadows. Northwood serves more than 2000 clients in their Home Support Programs and private agency. Northwood offers 300 Affordable Retirement Living apartments, 4 Adult Day program locations, 2 Age friendly Fitness Centers and many more programs to allow individuals to LIVE MORE.
In January, 2016, I assumed the position of CEO of Shoreham Village Home for Special Care as part of an innovative partnership arrangement with Northwood.
I have over 25 years of service in the health care field in Nova Scotia. My career has progressed through increasingly more senior positions, allowing me to demonstrate my clinical, administrative and senior management skills. Before coming to Northwood, I held the position of Vice President Health Services at the South Shore District Health Authority. Earlier positions included: Director, Policy Planning and Decision Support at the Health Association of Nova Scotia; Director System Planning and Liaison in the Continuing Care Branch of the Nova Scotia Department of Health; and Vice President Operations, VON Canada (NS Branch).
I have dedicated my career to working with health care organizations whose mandate is to respond to the changing needs of the communities, families and the clients we serve," says I. It's that dedication that inspires those around me to succeed as well. "I believe in setting high expectations and supporting individuals to be successful. I believe in developing and supporting teamwork – taking advantage of the unique skill set that each individual can bring to the organization and celebrating our success as a team."
I am a Registered Nurse and received my Bachelor of Nursing Degree from Dalhousie University and have my Master of Health Administration from Dalhousie.