On behalf of the BC Lower Mainland Chapter of the Canadian College of Health Leaders and Emerging Health Leaders, we invite you to our mentorship wrap up event with guest speaker, Norm Peters, Chief Operating Officer at Providence Health Care.
Agenda
5:00 to 6:00 pm Networking
6:00 to 7:00 pm Guest Speaker Presentation
Featured Speaker: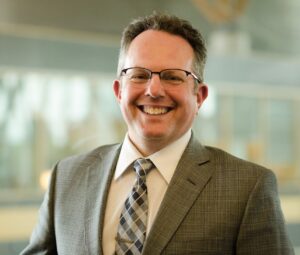 Norm Peters, Chief Operating Officer at Providence Health Care.
Norm Peters is the Chief Operating Officer at Providence Health Care. The Chief Operating Officer is responsible and accountable for the strategic leadership and direction, planning and operational delivery and fiscal management of acute, rehabilitation, community and provincial programs. Additionally, Norm leads health care redesign initiatives to create new models of care that are patient-focused and deliver value-based healthcare. Norm is also responsible for facilities management, supply logistics, food services and environmental services. Prior to joining Providence Health Care, Norm held various executive leadership roles at Fraser Health and Island Health. Most recently he was the Vice President, Regional Care Integration at Fraser Health responsible for the implementation of strategic plans for community and primary care. In this role Norm provided executive leadership for Mental Health and Substance Use, Long Term Care and Assisted Living contracts, Access/Transitions Services, Primary Care and Chronic Disease. At Island Health, Norm was Executive Director for Long-term Care, Home Care Strategy, End-of-Life and Surgical Services, Ambulatory Care at Island Health. In this role, Norm was the executive lead for home support redesign, community-based service agreements and the provincial access strategies. Norm is a Past Chair of the Canadian College of Health Leaders - Vancouver Island Chapter and a Certified Health Executive. Norm has a Master of Business Administration from the Asper School of Business.
Fees:
This event is open to 2022/2023 CCHL/EHL mentors & mentees, CCHL executives and our sponsors. It is complimentary for those who participated in the mentorship program this year.
Please register for the event by June 15, 2023 to confirm catering numbers.
THANK YOU TO OUR SPONSORS
Platinum


Gold


Silver