Through a panel discussion, we will be discussing the modernization and integration of home care. Topics that will be explored include:
Vision for home care transformation
Key policy, legislative, labour relations, and other enablers etc. re: required to achieve this transformation
Health and care needs vary across the province. The transformational opportunity of the OHT model (i.e. to design/ develop local services to meet the unique health needs of local populations) can be leveraged to reform home care (and the health care system overall) while balancing both standardization and customization based on local need.
Featured Speakers: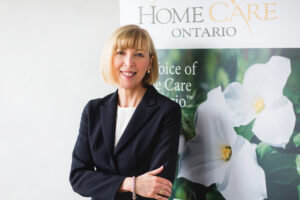 Sue Vanderbent
Susan D. VanderBent, B.A., BSW, MSW, MHSc, CHE is the Chief Executive Officer of Home Care Ontario representing over 50 home care organizations delivering critical front-line care needed by Ontarians every day – nursing, personal care and therapies.
A social worker by profession, Sue has worked in acute care, long term care, community support, mental health and addictions and home and community care.  An accomplished speaker and writer, Ms. VanderBent presents at many public and professional forums regarding the role and value of the home and community care system as a key element of health care system sustainability.
Sue is an Associate Professor (Part-Time) in the Department of Psychiatry and Behavioural Neurosciences at McMaster University and served a 10-year term as Domain Planner for Communication Skills at the Michael G. DeGroote Undergraduate School of Medicine.  Sue currently teaches in, and coordinates the Communication Skills curriculum for the McMaster Physician Assistant Program and teaches in the Program for Interprofessional Practice, Education and Research (PIPER).
She was awarded:
The Arbor Award, University of Toronto "commemorating outstanding volunteer service to the University of Toronto"-2013
The Queen's Golden Jubilee Medal, "In recognition of the leadership shown in developing collaborative partnerships in home care through joint organizational initiatives and working ventures"-2004
The Livergant Scholarship, University of Toronto, "for excellence and promise in community and long-term care management"-1995
The Order of Niagara, 2017
Sue is a Board Member of the Empire Club of Canada, Past Chair of the Ontario Health Providers' Alliance (OHPA) and Past President of the Society of Graduates, University of Toronto, IHPME program.  Prior to joining Home Care Ontario, Ms. VanderBent was the Director of Rehabilitation Services and Social Work at St. Joseph's Hospital, Hamilton, Ontario. As part of that role, she designed and developed the first Women's Addiction Centre in Hamilton and the St. Joseph's Centre for Acute Injury Rehabilitation.
Sue is a committed community volunteer and led a major restoration of the Church of the Ascension, a 160-year-old heritage-designated church in downtown Hamilton in 2015-17.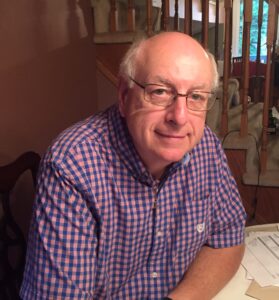 Steve Keczem
Steve and his wife Delila have two sons whom they are very proud of for so many different reasons. In June 2011 they joined a peer-to-peer parent support group in Guelph called APSGO (Association of Parent Support Groups in Ontario) to help develop a better relationship with their oldest who struggles with concurrent disorder and more recently a diagnosed acquired brain injury. Steve has been leading the startup of the KW Chapter of the APSGO since September 2013 where he remains the Team Leader today.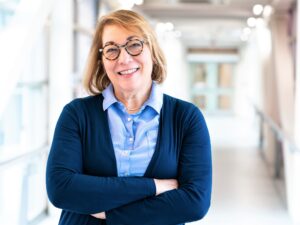 Gayle Seddon, Executive Director, Southlake Community Ontario Health Team, Director, Southlake@home, Hospice Palliative Care Teams, Nurse Led Outreach Team, Elden Transitional Program Southlake Regional Health Centre
Gayle joined Southlake in December 2018. Gayle is an award-winning Certified Health Care Executive with a track record for driving innovation and using evidence-based methods to achieve ambitious results. In her present position as Director, Community Programs & Partnerships at Southlake Regional Health Centre, she brings her skills for building strong, collaborative partnerships, and her passion for challenging the status quo to improve quality of care, the patient and provider experience, and health system performance. With a background in Nursing, over 20 years as a healthcare leader in acute care hospitals, home and community care, and government entities
Gayle has successfully navigated the rapidly changing healthcare landscape by responding with vision. She engages partners and rallies them around common goals to achieve sustainable outcomes across the spectrum of service, quality, and excellence. She is a dynamic leader with a particular strength in developing initiatives between acute care and community care, and in optimizing patient flow.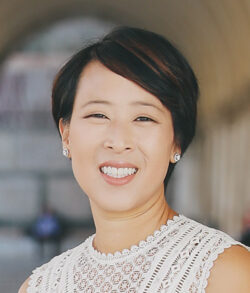 Dr Briana Providence
Dr. Yee-Providence is the Physician Co-chair for the CKOHT. As the Physician Co-Chair, she engages physicians to provide feedback, and develop/implement initiatives within the CKOHT. She also advocates for local healthcare needs, provides medical leadership, and clinical oversight to achieve CKOHT's goals. Dr. Yee-Providence is a Family Physician who joined the Chatham-Kent Family Health Team in 2015 at the Dresden location where she currently practices. She completed her residency in 2010 and is board certified by the American College of Family Physicians. Since then she has had extensive experience working in rural settings as a family physician both in the outpatient and inpatient settings, as a medical director for long-term care, and in a busy urgent care facility in the USA. Since returning home to Ontario, she has continued to practice comprehensive Family Medicine in both the outpatient and hospital setting. She has continued to expand her experience in healthcare administration as the Vice Lead of the Chatham-Kent Family Health Team, as Primary Care Lead with Ontario Health, Medical Director of the COVID Assessment Center in CK and most recently as the Physician Lead in the CKOHT.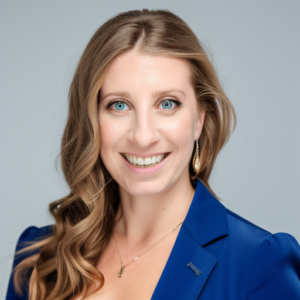 Lindsay Wingham -Smith, RSW, Executive Director, Mississauga Health 
Lindsay Wingham -Smith is a transformational health system leader with a proven track record of integrating and advancing complex regional and provincial initiatives by leveraging strong cross -sector relationships with key informants and collaborators. Prior to joining Mississauga Health, she was the Vice President, Home and Community Care at the Home and Community Care Support Services Toronto Central (HCCSS) and was Vice President, Health System Capacity Access and Flow at Ontario Health (OH) Toronto Central Region. Throughout her career, Lindsay has been responsible for driving continuous growth and the optimization of programs, policies, and strategies by leveraging innovative and sophisticated approaches and partnerships across the health and social care continuum. Lindsay has a demonstrated ability to engage staff, partners, and the community to drive positive system and patient, family, and caregiver outcomes. Lindsay holds a Master of Social Work from the University of Windsor and a Bachelor of Social Work from Carleton University.
Fees:
CCHL members: FREE
No-Members: $5.00