If you google "Relational Leadership" you will see frameworks, definitions and articles telling you "how to". A production-oriented world, rooted in tasks, achievements and "things", the relationship is seen as a necessity to "get the work done". Healthcare is no different.
But what if we are focusing our efforts in the wrong order? What if the outcome was the relationship…and the by-product is the good that occurs in the world because of that relationship? The health human resource "crisis" consistently in the media is a piece of data telling us that perhaps the paradigms we operate in are not serving us well. What might be an alternate perspective that could serve us well? Come explore and deconstruct a new paradigm of considering relationships in professional situations…and see how it could impact your thinking about your work.
Featured Speaker: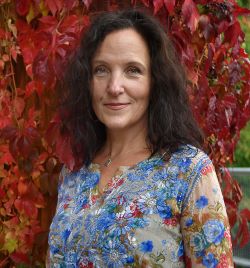 Tina Overbury is a Creative Tracker and Story-Teller with PowHERhouse (powherhouse.ca), a social impact organization that is 100% Indigenous-owned. They offer female-focused, wisdom-based leadership activation and amplification through training and development centred around Indigenous wisdom and media production for social impact and innovation.
Tina's background is in communications, and she works deeply in the areas of listening and story – using the power of conversations to make change. She supports leaders to make a difference by bringing their compelling and authentic narrative to the surface for tangible connection. To Tina, communication is a spiritual practice of both deep listening and transparent and accessible speaking. She specializes in core communication drawing on more than thirty years of working with story structure in: theatre, film, poetry, short and long form editorial, marketing and sales copy and public relations. While her work is rooted in myth and mysticism, her focus is firmly rooted in clear communication from the core for the audience it was created for.
Fees:
CCHL Members: $10.00
EHL members: $12.00
Non-Members: $15.00