We are pleased to announce two new members to the CCHL Board of Directors:
Dr. R. Lynn Stevenson, FCCHL, Co-Chair, Healthcare Excellence Canada comes from BC and brings extensive senior leadership health systems expertise and continuum of care experience. Lynn is a former Associate Deputy Minister in the British Columbia Ministry of Health. In this role she provided leadership to the Health Services Portfolio. Lynn also held senior executive positions in Fraser Health and British Columbia Cancer Agency.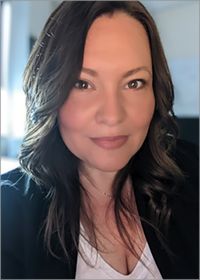 Andrea D'Addario-Brown, Territorial Manager, Mental Health and Addictions, NWT Health and Social Services Authority, Government of Northwest Territories brings to us experience across the continuum of care. Over the past 12 years, Andrea has served in various clinical leadership roles, advocating for mental health and wellness services for Indigenous communities and reducing barriers to service access.   
 
In addition, three members of the Board of Directors have completed their 1st term (2018-2021) and all have agreed to remain on the Board of Directors for a 2nd term (2021-2024). This includes Victoria Bresson, CHE, Program Manager, Senior Practice Consultant, North Zone coACT, Alberta Health Services; Bryan Herechuk, CHE, Director, Quality & Value Improvement, Hamilton Health Sciences; and John Borody, FCCHL, President, Wise Decisions. 
 
We also say goodbye to Feisal Keshavjee, CHE, Past Chair, who stepped down after 11 years on the Board of Directors. The Board of Directors wishes to express their sincere appreciation to Feisal for his years of dedication and commitment to the College. 
 
In 2019, the College Board of Directors and members approved a new governance model for the College to be implemented in 2021 to shift from a geographic representation Board to a skills-based Board. In December 2020, the Board approved the recommendation from the Governance Committee to seek applications to fill two positions for the 2021-2024 term from members or other persons who are dedicated to the College and committed to improving the standards of health leadership in Canada.
 
The College's Board of Directors is comprised of respected senior health leaders with diverse backgrounds and from across the continuum of care. All volunteer their time to help guide the College's staff by setting policy and making pivotal decisions. Their dedication has helped to make the College the professional association of choice for Canada's health leaders. 
 
Click here to see the complete list of board members.