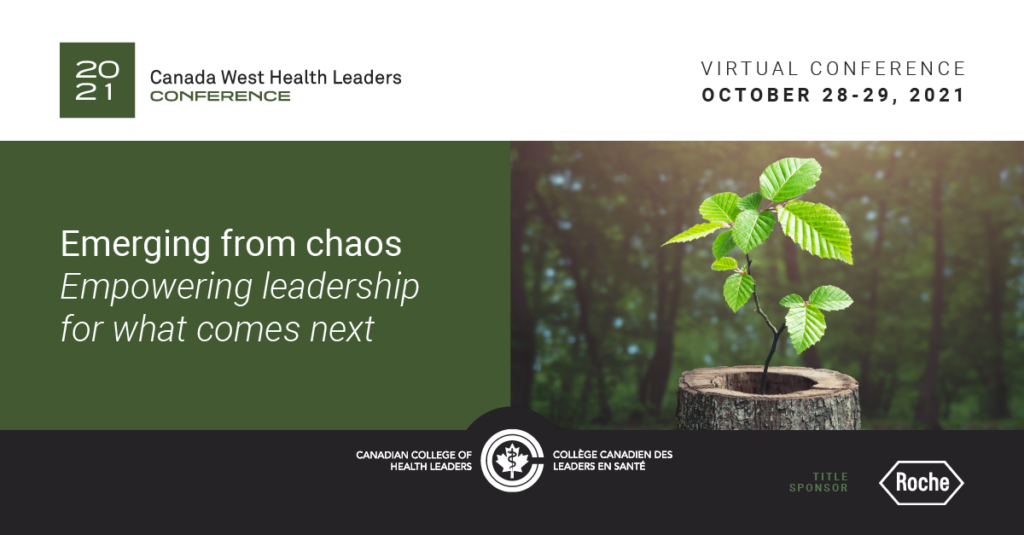 A heartfelt thank you to all our delegates, sponsors, speakers, facilitators and planning committee who, each in their own way, brought this conference to life and made it such a resounding success!
The Canada West Health Leaders Conference (CWHLC) is presented annually by the Canadian College of Health Leaders (CCHL) and hosted by the CCHL Western Chapters (Assiniboia (SK), BC Interior, BC Lower Mainland, BC Vancouver Island, Manitoba, Midnight Sun, Northern Alberta, Northern and Central Saskatchewan, and Southern Alberta). The 2021 conference was held virtually on October 28-29. The theme was "Emerging from chaos – Empowering leadership for what comes next".
Program
To view the conference program, click here.
To access past Canada West Health Leaders Conferences, click here.