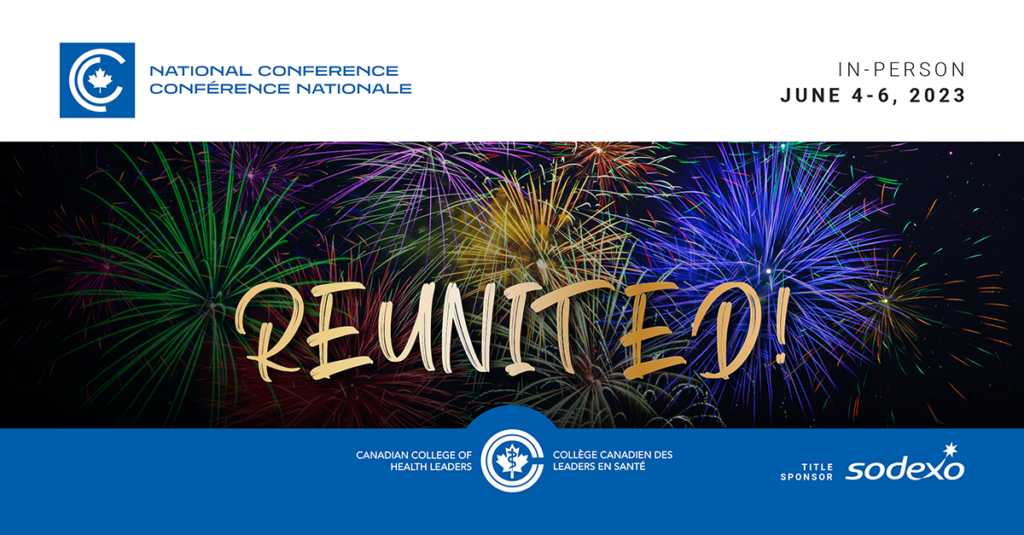 A heartfelt thank you to all our delegates, sponsors, speakers, facilitators and planning committee who, each in their own way, brought this conference to life and made it such a resounding success!
The Canadian College of Health Leaders (CCHL) is pleased to present the inaugural National Conference to be held on June 4-6, 2023 in Toronto, Ontario. Themed REUNITED!, this conference will present an opportunity for a unified and compelling experience of world-class leadership development, mentorship, thoughtful discussions, and more in an atmosphere of celebration, support, and community.
This conference is a gathering of colleagues, mentors, team members, and other health leaders from across Canada and all walks of life. The College's National Conference will feature fewer but larger concurrent sessions, engaging and inventive plenary sessions, expanded networking spaces and times, and opportunities for collective learning.
SAVE THE DATE!
June 4-6, 2023
Toronto, Ontario
Conference Presentations and Full Program
To view the conference program, click here.
To access past CCHL National Conferences click here.