Please note that the awards nomination campaign will launch on October 1, at which time the online nomination form and the nomination template will become available.
The Award
This award is focused on honouring organizations and individuals who have set in place innovations that improve the human experience in healthcare. The Excellence in Patient Experience Award will highlight and recognize innovations that have made a change to how patients, residents, clients, their families, and communities experience healthcare services. Demonstrable improvements in or impact on culture, quality, safety and/or financial indicators will be used to determine the recipient of this award. Please note, when patient is referenced within this document it is considered inclusive of patients, residents, clients, their families and communities.
The winner will receive an etched glass trophy. Should the future permit us to return to an in-person event, one representative of the winning organization will also receive paid travel and accommodations to attend the College's Honouring Health Leadership event, and a complimentary registration to the CCHL National Conference.
Eligibility
Individuals and teams are eligible for this award. Eligible candidates must quantify the impact of their innovations and actions in the following areas:
Patient experience and culture of inclusion: This can include, but not be limited to organizational structures that engage and support patients, caregivers and families, use of electronic tools or media to support continuous engagement with patients, caregivers and families as well as organizational processes that elevate the collaborative efforts of patients, caregivers, families, staff and communities in the planning and delivery of care;
Training and development of staff, clinicians, Medical Staff, patients, caregivers and families to support a culture of innovation and excellence in the planning for and delivery of high quality patient and family centered care;
Quality of care over a minimum of 12 months. This would include tangible performance or process improvements in clinical outcomes (e.g. hospital or facility acquired infections, falls, length of stay (LOS), alternate levels of care (ALC)), performance outcomes (e.g. patient experience rates) and other indicators that would demonstrate quality improvements (e.g. enhanced foundation revenues, decreased workplace injuries); and
The extent to which a high performance patient experience aligns with all other aspects of the healthcare enterprise (e.g. the satisfaction and engagement scores of staff, clinicians and medical staff).
Nominations
Nominations must be made by a member of the College and be submitted by February 1.
Nominations must be submitted as one PDF file via the team and organization award online form and include the following:
The completed nomination form (to be complete online).
Using the nomination template, please ensure to include:

Comprehensive description of the innovation and/or action to be highlighted.
Data which quantifies the impact of the innovation or action to be highlighted.
Plan to continue to support and/or enhance the innovation and action in the longer term to ensure that the organization "holds the gains".

Two letters of supports from patients, caregivers and/or families.
Letter of support from the nominee's chief executive officer or C-level designate that is a member of the College.
Sponsored by:

2022 Recipient: Island Health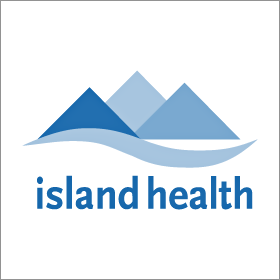 Island Health's Hospital at Home (HaH) is an innovative patient-centered care model that offers patients and families an acute care alternative by providing 24/7 hospital-level care in the patients' home.
Over the past decades, hospitals have trialed various initiatives to deal with hospital overcapacity – a problem often associated with poor care experiences. These interventions are seldom durable and rarely patient-centred.

This initiative allows patients to remain at home close to loved ones, transforming an acute care stay into a more compassionate experience. Recognizing the vital contributions of patients and families, the HaH team invited them to partner with them to co-create, learn, adapt and scale a more meaningful acute care solution. By leveraging best practices in public and patient engagement, and fostering a culture of inclusion, HaH meets the needs of patients, families and health care providers.
Past Recipients
Please see our most recent recipients listed below. Full details are available in our Celebrating Leading Practices booklets.
2022 – Island Health
2021 – Centre intégré de santé et de services sociaux de Laval
2020 – Hamilton Health Sciences
2019 – Humber River Hospital
Excellence in Patient Experience Award Selection Committee